CBD for pets and other animal nutrition trends
CBD for pets and other animal nutrition trends
CBD is a trending animal nutrition ingredient, facing regulatory hurdles for pet use as it does in products for humans.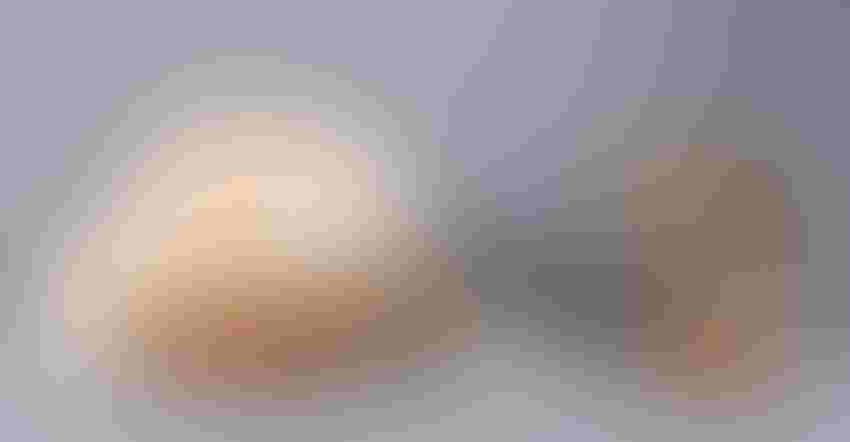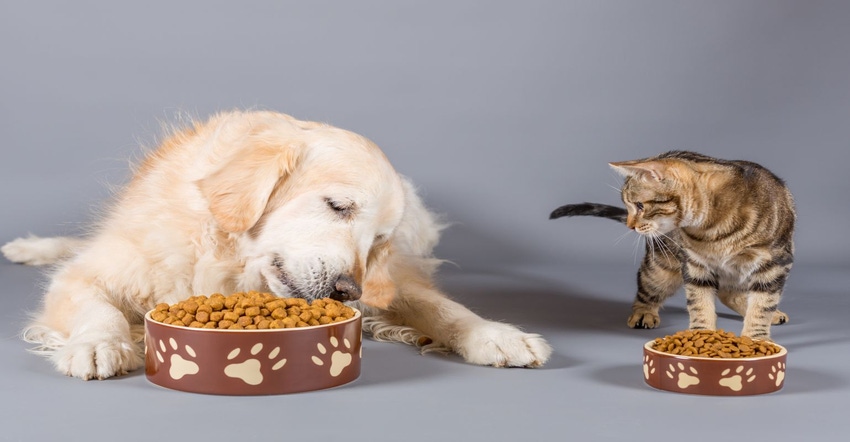 Pets are considered part of the family in myriad U.S. homes. According to Packaged Facts' "U.S. Pet Market Outlook, 2019-2020," pet ownership has remained relatively steady the last 10 years, with approximately 53 to 55% of households owning a pet. The report noted the U.S. pet industry surpassed $90 billion in sales during 2018, and predicted e-commerce will grow to almost one-fourth of U.S. pet product retail sales by 2023—second only to brick-and-mortar sales of pet specialty chains.
"Pet Supplements in the U.S., 7th Edition," also from Packaged Facts, noted pet supplements have performed anywhere from steadily to outstanding for more than a decade, "maintaining momentum thanks the overall pet market's driving focus on health and wellness, increased attention to age- and obesity-related pet health conditions and risks, the strengthening embrace of nutrition as part of a preventative health and wellness routine, and ongoing high-level interest in functional ingredients and products targeting specific health conditions."
The supplements report stated dog owners spend more than four times as much as cat owners on pet supplements, and that pet supplement purchasers are more likely to seek out natural and organic products and to view them as healthier.
It also credited the humanization trend for the popularity and crossover of ingredients such as omega-3 fatty acids and glucosamine.
In the INSIDER article "Increased humanization of pets driving innovation in animal nutrition," Jennifer Buchanan-Hilliard, new business development manager at Chemi Nutra, pointed out that condition-specific formulas are influencing pet health, just like human health products.
"Things like cognition, digestive and oral health are experiencing increased interest in both the human and animal health markets. We're not just talking about joint health and skin/coat anymore," she said. "As a result, we are seeing more pet formulations utilize novel, functional ingredients."
In terms of ingredients, products with prebiotic positioning are taking off in human nutrition, and animal nutrition is sure to follow. Miscanthus grass is one ingredient that has received recent attention for its potential in dog food products (J Anim Sci. 2016;94[5]:207). It grows (sometimes uncontrollably) around the world—including the Midwestern U.S.—and may offer advantages in sustainability and nutrition as compared to other fiber sources.
The Packaged Facts supplement report offered another example with undeniably greater visibility. "It's hard to recall anything making more of a splash in human and pet supplements than CBD, whose explosion on to the market has brought new attention to the supplements business as a whole, with a 'halo effect' that seems likely to last for years," the authors wrote. Packaged Facts' data revealed 39% of dog owners and 34% of cat owners like the idea of CBD supplements for their pets.
CBD faces many challenges in human and pet nutrition. For the former, although the 2018 Farm Bill removed hemp from the Controlled Substances Act (CSA) and treated the crop as an agricultural commodity subject to USDA's oversight, FDA has yet to establish a legal pathway to use CBD in food and dietary supplement. The agency has indicated the process could take several years. This hasn't stopped many companies from launching products in the space.
The animal industry is regulated at two levels. Federal oversight comes from FDA's Center for Veterinary Medicine (CVM), and additional direction comes at the state level, typically by the state departments of agriculture or other state agency with regulatory oversight, such as the office of the state chemist.
The National Animal Supplement Council (NASC) is a leading trade association representing companies marketing supplement products for dogs, cats and horses. The group was formed in 2001 with the objective of working cooperatively and transparently with the federal and state regulatory agencies, and organizations like the Association of American Feed Control Officials (AAFCO) to develop, define and implement policies and best practices.
Bill Bookout, NASC's founder and president, spoke on behalf of its members at an FDA hearing May 31 in Silver Spring, Maryland. The gathering was held to obtain scientific data and information about the safety, manufacturing, product quality, marketing, labeling and sale of products containing cannabis or cannabis-derived compounds.
In his comments at the hearing, Bookout acknowledged systems of continued vigilance and risk management are important, but that "full safety studies for every possible product combination are not economically feasible."
Rather, in keeping with FDA's risk-based approach, NASC maintains a proprietary database, whose findings it makes available to FDA, CVM, state agencies and international regulatory bodies. "We provide visibility to regulators for companies marketing products, provide electronic product labels and adverse events, both serious and nonserious, which are trended and evaluated continuously," Bookout stated.
He shared NASC database information for hemp and hemp-derived compounds, noting 209 products on the market [at the time of the submission]—some of which had been on the market for a decade—and that statistical analysis was available in mg per kg body weight for dogs, cats and horses.
"There have been 10 adverse events reported, none serious, in nearly 34 million administrations in the three species mentioned above," Bookout said. "While we agree that more research in all areas is needed, we very strongly believe that the data at this time suggests these compounds, provided by responsible companies, does not pose undue risk to dogs, cats and horses."
Additionally, he stated, "Due to the rapidly increasing demand for these products by consumers and with the considerable economic impact we need a solution within a reasonable time frame. Two to three years is simply not acceptable nor realistic given the rapidly increasing consumer demand." As such, he mentioned NASC's initiative in forming a task force of industry experts to help define and present to FDA/CVM a comprehensive pathway that will be viable and responsible for all stakeholders.
In the meantime, Bookout shared at the FDA hearing that NASC is "in full agreement with the agency's position of taking action against irresponsible companies with obvious violations for egregious claims and irresponsibly marketed products."
For more information on the FDA hearing and comments other participants presented at the meeting, read "FDA urged to act swiftly to settle confusion in CBD market," by INSIDER's legal and regulatory editor Josh Long, who also attended.
For marketers in the pet supplement space, NASC is an unparalleled resource working proactively to empower manufacturers of safe, compliant products. The organization is currently finalizing draft labeling guidelines— which include testing policies—for products containing hemp and hemp derivatives, including CBD.
This fall, the NEXTY Awards at SupplySide West 2019 will honor the best and brightest in new pet/animal health products. CPG companies innovating in the space with an inspirational finished product launched to the U.S. consumer market between summer 2018 and July 26, 2019, are invited to enter.
The competition is available to registered attendees and exhibitors of SupplySide West & Food ingredients North America. Click the following link for more information on attending.
The NEXTY Awards at SupplySide West recognize innovation, inspiration and integrity across 13 finished product categories. Winning products represent what's "next" in wellness trends, in solving today's health and sustainability problems, in ingredient innovation, in packaging, in condition management, in supply chain growth and transparency, and in health impact.
Products must be submitted by the CPG brands or their representatives, not by ingredient or component suppliers. The submission deadline (which includes sending samples for judging) is July 26, 2019. Winners will be announced at SupplySide West in Las Vegas, Oct. 15-19, 2019.
For more than 20 years, SupplySide has helped those in the food, beverage, dietary supplement, animal nutrition, personal care and cosmetic industries break through the hype and ambiguity to find the information they need to explore, discover, innovate and market their next best-selling product.
Subscribe and receive the latest insights on the healthy food and beverage industry.
Join 47,000+ members. Yes, it's completely free.
You May Also Like
---