Capitalizing on Demand for Lifestyle OTC Products, Nutraceuticals in MENA
Capitalizing on Demand for Lifestyle OTC Products, Nutraceuticals in MENA
The Middle East and North Africa (MENA) region offers huge demand for dietary supplement marketers looking to expand.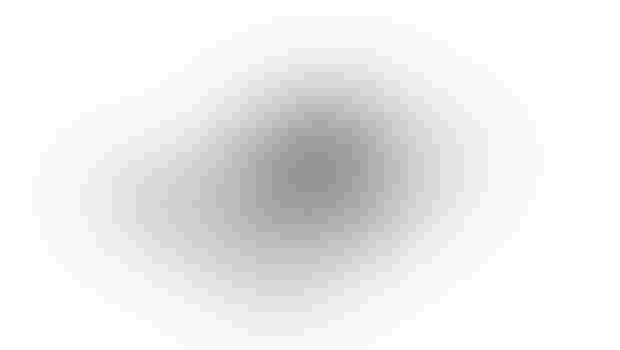 The MENA (Middle East and North Africa) region offers huge business opportunities for nutraceuticals and lifestyle over-the-counter (OTC) products.
The MENA region has a population of approximately 400 million, which is growing at a rate of more than 3 percent. In addition, more than 50 percent of the total Arab population is below 25 years of age. Contrastingly, a sizeable chunk (8 percent) of the population is older than 60 years. Gulf countries in the MENA region enjoy some of the highest gross domestic product (GDP) per capita in the world. Cumulative GDP of MENA region is ninth largest when compared with other countries in the world.
In purchasing power parity terms, more than 40 percent of the MENA population falls in the middle class category.
Rapid urbanization, sedentary lifestyles and enhanced life expectancy have caused growth in chronic diseases such as diabetes, hypertension, obesity, cardiovascular disease (CVD), osteoporosis and certain types of cancer. Urbanization has also caused a transition from Arab/Persian to Western-style diets, resulting in dietary deficiencies.
Diabetes is a major lifestyle menace for MENA region. As per a World Health Organization (WHO) report, "At present, the region spends $5.5 billion annually on diabetes, or 14 percent of its total health care expenditure, on treating the 26.6 million adults with diabetes. This number accounts for 9.3 percent of the world's total cases. The number of diabetes patients in the MENA region is expected to reach 51.7 million by 2030."
Diabetes has reached alarming levels in oil-rich gulf economies, where almost 25 percent of local populations suffer from diabetes, causing a large chunk of government health care to be spent on diabetes care.
Burgeoning middle class, high disposal incomes and an increased awareness of health issues have resulted in a trend toward self-medication. People are looking to nutraceuticals—dietary supplements, functional foods, traditional medicines, etc.—for disease prevention, wellness and performance enhancement.
There has been an evolution on MENA's retail front in terms of nutritional and wellness outlets, pharmacy chains and hypermarkets bringing organized retail to major cities. It has added to awareness and easy availability of lifestyle OTC products. The MENA nutraceutical market is approximately USD $2.9 billion and growing at a rate of 7 to 8 percent. Dietary supplements remain the fastest growing segment of the MENA nutraceuticals market. Functional foods and functional beverages have also started to pick up the pace.
Major growth in coming years will be from segments such as diabetes, kids' nutrition, sports nutrition, joint health, sexual health, women's health, energy beverages, weight loss pills, alopecia, probiotics, etc. There is also a strong trend toward the use of self-care devices, smoking cessation aids, etc.
Due to extreme heat and the humid climate of MENA, skin care and cosmeceuticals are high in demand. Women are increasingly looking for skin care products with natural and organic ingredients due to long- term side effects of chemical based products.
The marketing of nutraceuticals and lifestyle OTC products in MENA requires a mix of OTC promotion, including both above- and below-the-line efforts, and prescription generation. Media advertising plays a major role in brand building and recall. However, regulatory authorities in the region have put restrictions on advertising and retailing of OTC pharmaceuticals. Due to regulatory restrictions, direct-to-consumer channels (mail order, multi-level networks and Internet) have not yet taken off.
A successful entry strategy to the MENA region embraces permutation/combination of various business models, including branded products, contract manufacturing for industry, private label for trade and retail chains, out-licensing and distribution models.
However, challenges remain. Lengthy and ambiguous registration guidelines are disincentive for product introductions in some countries in the region. Guidelines for health claims are confusing. Being able to effectively communicate a specific health benefit associated with a product is key challenge. Direct to consumer advertising is restricted in some countries of the region.
Whilst population aging has caused increase in chronic ailments, there is a substantial chunk of MENA's young population providing opportunity for experimentation with new products. An increase in OTC consumption and advertising support, as well as a rise in the number of nutritional/wellness outlets, pharmacy chains, etc., will lead to greater consumer awareness and a greater demand for nutraceuticals and lifestyle OTC products in coming years.
Learn more from Lokesh Thadhani, director, Novoceutix, in the SupplySide West panel discussion "Hot International Markets" at 2 p.m. on Wednesday, Oct. 8, at the Mandalay Bay, Las Vegas. Thadhani will join other industry experts to discuss opportunities and potential pitfalls when selling on a more global scale.
Lokesh Thadhani has extensive knowledge of the MENA, CIS and Indian pharmaceutical market with more than 18 years of experience in the industry.
Subscribe and receive the latest insights on the healthy food and beverage industry.
Join 47,000+ members. Yes, it's completely free.
You May Also Like
---