Black History Month Spotlight—Cecile Edwards, Ph.D.
Black History Month Spotlight—Cecile Edwards, Ph.D.
Edwards' remarkable life was a quest to understand the nutritional needs of African Americans and other impoverished people, and to smash theories of eugenics.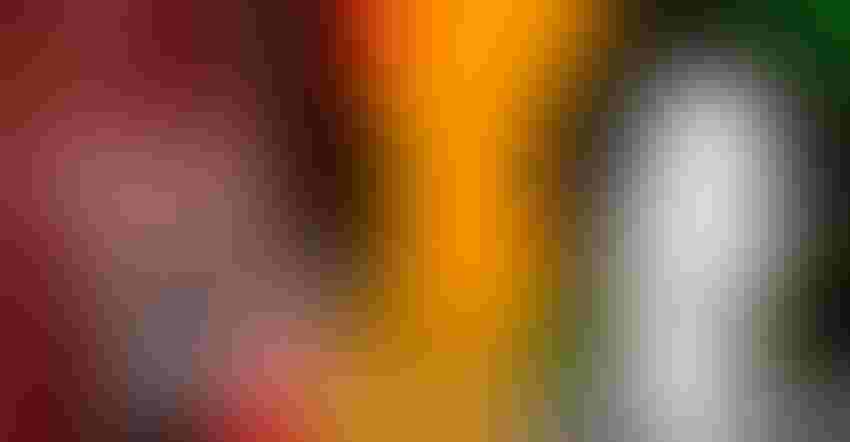 The life and work of Cecile Hoover Edwards, Ph.D.—former professor and dean at Howard University, and international expert on nutrition within the African American community—has special resonance these days, as the chasm between impoverished people and food and nutrition access is in focus.
While she spent decades researching amino acids and specifically the metabolism of methionine, Edwards was concerned about the nutrition of black women and expectant mothers, and researched ways to provide the best nutrition for both the mother and unborn child.
Later in her career, Edwards embarked on a research mission to disprove theories of eugenics that had lingered in the scientific community, countering the notion that a person's intelligence was somehow determined solely by genetics.
As an obituary in the Washington Post noted: "In a 1992 paper, she challenged the findings of Arthur Jensen, a controversial psychologist who believed that the lower scores of blacks on intelligence tests had a genetic basis. Dr. Edwards concluded that nutrition, psychology, medical care, school quality and a range of social and environmental factors were at least as responsible as heredity."
She built on that research by further studying how a person's environment can have meaningful and dangerous impacts on health, finding that communities experiencing high levels of poverty were also likely to have increased levels of hypertension, due to stress. That led to medical professionals beginning to consider environmental factors when assessing illnesses, which was groundbreaking, according to the Helix research blog.
Edwards was born in 1926 in East St. Louis, Illinois, and enrolled at 15 at what is now Tuskegee University in Alabama. She earned a bachelor's degree in 1946 in home economics with a minor in nutrition and chemistry, and in 1947, she completed a master's degree in chemistry.
According to an academic career recap from Howard University, where she was a professor and dean for much of her career, Edwards completed her doctorate in nutrition at Iowa State University in 1950. She was chair of the department of foods and nutrition at Tuskegee from 1952 to 1956, and later joined the faculty of North Carolina A&T. In 1971, she became a professor at Howard, and later chaired that school's department of economics and served as dean of the School of Human Ecology. In 1987, she became Howard's dean of continuing education. She retired from Howard in 1999, and died of respiratory failure at 78 in 2005.
Over her career, she wrote more than 160 scholarly papers; gave testimony before Congress; and consulted for the National Institutes of Health (NIH), the Department of Agriculture, and White House Conference on Food, Nutrition and Health. Her native Illinois declared April 5, 1984, Dr. Cecile Hoover Edwards Day, among other recognitions.
"She was a force to be reckoned with, and thanks to her efforts, we now have an appreciation for the powerful impact that nutrition and our environment can have on our health," Helix noted.
Subscribe and receive the latest insights on the healthy food and beverage industry.
Join 47,000+ members. Yes, it's completely free.
You May Also Like
---