Best Practices in Promoting Ingredients to the Influential Millennial
Best Practices in Promoting Ingredients to the Influential Millennial
As brands seek to capture the Millennial market, it is crucial they move away from one-way marketing strategies, and use digital media to capitalize the attention of an audience that continues to elude advertisers.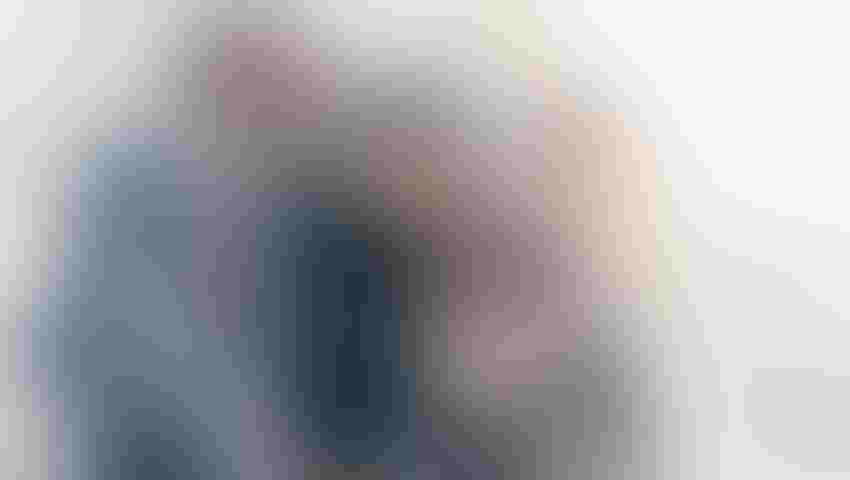 Millennials are the key consumer group both heritage and emerging brands want to target. Highly educated and holding immense purchasing power, Millennials look to develop loyalty with actively engaged brands that produce quality products.
The United States alone has around 80 million Millennials, with their buying power worth around US$200 billion to the economy, according to Millennial Branding. Millennials are perhaps the key customer for the beauty industry. Millennials are driving most sales, and are more heavily engaged in the beauty category than generations before them. Research from Mintel suggested time spent during the beauty routine and willingness to experiment with products is higher for Millennials than any other generation.
Millennials are trendsetters, and their power is shaping the way Gen Z and their peers shop for products, and how they engage with brands online.
For beauty and skin care brands, it is crucial the marketing of ingredients and products is aimed at the beginning of consumers' journeys. With consumers selecting a skin care routine in their early adulthood and maintaining it for many years, precise targeting at this stage can help brands capture customer retention and brand loyalty. Education about key ingredients is paramount to success tied back to the lifetime value of the customer.
With such a competitive marketplace and a savvy consumer, beauty brands can adopt best practices to market their ingredients to Millennials.
Target the source: Brands must engage with Millennials directly where they hang out—social media. YouTube, Snapchat and Instagram are the most popular social media platforms for Millennials, and devising creative campaigns that capture their attention and create shareable conversation is crucial. Brands must understand their market's digital habits and the techniques in place to capitalize on their purchasing power. Video is an excellent way to educate a Millennial about the product formulation or individual ingredients so they start looking for the ingredient by name.
The power of storytelling: Millennials don't want to simply be sold to, and research has demonstrated only 1 percent of Millennials would find a compelling advertisement more likely to help them trust a brand. Storytelling is authentic and powerful for Millennials, and beauty brands can use this tactic to share why an ingredient is healthy for them or how their formulation uses the latest technique to help consumers with their specific health needs. It is also important brands align their values with those of their target consumer to build trust and credibility. Corporate social responsibility (CSR) is not only a finished brand strategy. Ingredient manufacturers should also look to implement cause-related marketing so consumers can see their values through their research about the brand.
Transparency: Millennials have immense purchasing power, and brands need to be open about the ingredients and process behind the formulation of products. Transparency is key to customer retention, and brands can demonstrate this value by using social media to facilitate with and engage with customers. Supplement brands could consider hosting Q&A sessions with their customers, or producing short videos to provide further information about ingredients and the manufacturing process.
Short, bite-sized communication: Millennials have short attention spans, so brands must create simple, bite-sized content to grab and quickly maintain their attention. For supplement brands in particular, the use of videos, gifs, infographics and image-driven updates can educate consumers, while capitalizing on their habit of sharing content that is informative and entertaining.
Personalization: For brands to create a personal connection with a customer, it's important they consider the impact of personalization. Particularly with the promotion of ingredients, brands should show how the unique formulation solves a problem, making a positive difference to the individual consumer and creating a call to action for them to find out more and try out a tester or purchase a product.
Household names: Celebrities help to sell products, but for Millennials, digital influencers are their biggest idols. Bloggers and YouTube stars speak directly to their audience, creating an authentic connection with their followers that is hard to replicate with a celebrity. For ingredient manufacturers looking to target brands catering to Millennials, working with digital influencers is a savvy way to directly reach their audience. Creating innovative content and gaining an endorsement from a social influencer is a highly lucrative agreement that can reap rewards for both parties.
Don't just stop at the primary audience: With their high levels of influence, Millennials can target other consumers. A survey conducted by HRC Retail Advisory revealed 82 percent of parents admitted their children have some influence over purchasing decisions. With parents, grandparents and other friends often asking the opinion of their digitally savvy Millennial connections, brands should think strategically about how they can tap these markets. For supplement companies, creating products and marketing ingredients that have cross-generational appeal would be a wise move.
As brands seek to capture the Millennial market, it is crucial they move away from one-way marketing strategies, and use digital media to capitalize the attention of an audience that continues to elude advertisers.
The creation of attention-grabbing, authentic and easily shareable content promoted by digital influencers is a successful way to empower Millennials. For supplement and personal care brands, demonstrating the impact ingredients can have and how they can improve the health of a Millennial is an important step to creating brand loyalty and customer retention. Natural products brands must not be afraid to try new marketing techniques in their quest to attract the most lucrative customer of all—the one who will deliver the greatest lifetime value.
Lindsey Carnett ([email protected]) is CEO and president of Marketing Maven, an Entrepreneur 360 company and integrated marketing firm ranked nationally in the health care category by third-party ranking company O'Dwyer's PR. She is a FOLIO Magazine 2015 Top Women in Media Honoree and is noted for helping to launch consumer brands with substantiated ingredients.
Subscribe and receive the latest insights on the healthy food and beverage industry.
Join 47,000+ members. Yes, it's completely free.
You May Also Like
---