Beauty Inside and Outside the Box: BB, CC and DD Creams
Beauty Inside and Outside the Box: BB, CC and DD Creams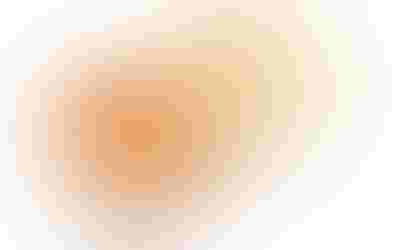 In 2011 the U.S. beauty market introduced BB creams (blemish or beauty balm). Making their way from Asia, BB creams promised to do it allconceal, protect, anti-age, SPF, etc.; basically fancy tinted moisturizers. But then the CC cream (color corrector) came along and promised to do even more in an oil-free formulation with skin color-correcting benefits.
Now the first DD creams (daily defense) are hitting the market for the hands/body and feet. Mintels Vivienne Rudd, senior global beauty & personal care analyst, said, "These are emerging as very heavy duty body and foot creams that are being marketed as daily defense products." But Julep, the first company to launch a DD cream, didnt take the hands and feet route. It dubbed its DD crème as a dynamic do-all" makeup with SPF 25, primer, moisturizer, anti-aging and coverage benefits. Whats next? The XX cream?
To get a better idea of just what consumers really think of all that BB creams do and deliver to the skin, Alisa Marie Beyer, founder and CEO of The Beauty Company (TBC), and the TBC team asked more than 400 women to share their thoughts, impressions and takeaways. Nearly 100 percent of women have heard of BB creams, 83 percent feel they understand how to use BB creams and 80 percent of women are using them. Of that group, nearly half are using their BB cream on a daily basis and 41 percent a few times a week.
Companies are not only developing multi-tasking products, but ingredients as well. InterHealth Nutraceuticals recently launched its three-in-one anti-aging ingredient Numellea naturally derived, clinically studied topical skin care ingredient derived from Myrista fragrans houtt, the dry seed kernel of nutmegwith skin brightening, anti-wrinkle and increased skin firmness benefits. An unpublished, randomized, double blind clinical trial among women aged 35 to 50 pitted Numelle against 2-percent Arbutin, an anti-aging agent used for evening skin tone. After eight weeks, scans performed using the VISIA Complexion Photograph System concluded Numelle was 20-fold more effective at reducing hyperpigmentation and increasing skin brightness than Arbutin. Numelle also proved itself effective at reducing wrinkles in a second unpublished, randomized, double blind human study. Women aged 35 to 50 used either Numelle or a control serum for 12 weeks. Using 3D Digital Skin Replication, researchers found Numelle significantly reduced the appearance of eye-associated crows feet and forehead wrinkles compared to serum alone, while also improving skin firmness. Eye wrinkles were reduced by 11.3 percent after 12 weeks of use.
As the color correctors, CC creams use whitening, lightening and brightening agents to even out skin tone, which is one of the most sought-after benefits from anti-aging products. Herbal ingredients are often used for their whitening benefits. The Journal of Cosmetic Science detailed the skin-whitening effects of several herbal extracts, attributing polyphenols as a current-day group of natural alternatives to traditional synthetic whitening agents such as hydroquinone and kojic acid (Sept/Oct 2012;63:311-20). Interestingly, according to a 2010 study, the anti-tyrosinase effects of some plant extracts appeared to correlate with their antioxidant potential and their polyphenolic content (Cell Biol Toxicol. 26:103-16).
A newer skin brightening agent is resveratrol. In a recent unpublished study presented at in-cosmetics 2011, a nature-identical resveratrol ingredient (as REGU®-FADE, from DSM) attenuated skin pigmentation through multiple mechanismsinitial signaling, gene expression to melanin production and final melanosome transfer. In vitro, the ingredient has shown to down-regulate key steps of melanin biosynthesis, resulting in noticeably brighter, younger looking skin.  Separately, researchers found a resveratrol dimer isolated from melinjo (Gnetum gnemon) seeds inhibited tyrosinase and melanin biosynthesis in the cells (Biol Pharm Bull. 2012;35(6):993-6). However, a 2012 study found resveratrol works better in conjunction with other whitening ingredients rather than as a standalone product (Molecules. 2012 Oct 9;17(10):11816-25). Furthermore, beyond resveratrol, researchers have confirmed in several studies that herbal extracts often induced more intensive effects, such as an antioxidant and anti-melanogenic  one, when used in combination (J Cosm Sic. 2012;63:311-20).
New ingredients, efficacious delivery systems, product ideation (like this BB, CC and DD cream rave) and truly understanding the consumer are really creating the new age of anti-aging, and setting the market up for expansive growth and interesting product launches.
Subscribe and receive the latest insights on the healthy food and beverage industry.
Join 47,000+ members. Yes, it's completely free.
You May Also Like
---