Beauty-from-within complements overall wellness strategies
Beauty-from-within complements overall wellness strategies
Consumers of all ages are using topical products in tandem with nutraceuticals to get full body beauty and wellness support.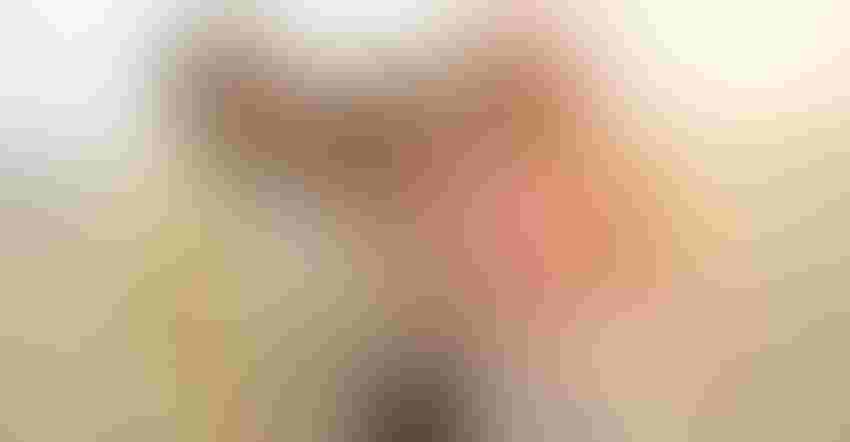 Over the last two years, we have all learned a lot about connections and balance. We have identified the most important connections in our lives and recognized the need to nurture these connections in new ways.
Consumers also know about the interconnections and delicate balance between health and beauty, and have adopted gentler routines and more natural, holistic approaches to help support restoration, balance and well-being. Innovative self-care and beauty brands are rolling out ingestible beauty solutions at an unprecedented rate to support demands for "deep beauty."
Healthy skin can be a good indicator of overall wellness, and consumers clearly recognize that beauty goes much more than skin deep. The definition of "beauty" is now much more encompassing—to include activity, inner well-being, comfort and mood. Innovative beauty brands are working to address root causes, nurture wellness and provide deep and lasting results.
Trends in well-aging
P&S Intelligence reported recently that the global market for anti-aging is expected to grow tremendously—from $194 billion in 2020 to $422 billion by 2030.
Skin health and integrity continue to break down over time, and much of this market growth will come from the large number of Baby Boomers in the global population. However, younger consumers are also looking for healthy aging solutions. Millennials are increasingly aware of the importance of protecting themselves early on from declines in aging.
Turning away from the term "anti-aging," 2022 is expected to be a year of embracing the process as "pro-aging" and "well-aging." Spanning generations, both men and women are looking for gentle, effective support to help them remain active and mobile, and to continue looking and feeling their best at every age.
An inside-out approach
The nutricosmetics market is expected to grow significantly from 2021 to 2028. Analyses by Data Bridge Market Research shows that the market is tracking for a compound annual growth rate (CAGR) of 7.07% and identifies the rising interest in healthy aging as a key driver of this growth. Goldstein Research predicts that the market for beauty supplements will generate nearly $7 billion by the end of 2024.
However, consumers have certainly not abandoned topical products, and are mindfully using them in tandem with nutraceuticals to get full body beauty and wellness support. Using ingestible nutrients in tandem with topical solutions can offer a two-pronged approach and may provide deeper support.
Many solutions offering holistic beauty-from-within solutions are achieving great market success. Look at brands like Sephora's Hum Nutrition supplement line, Swisse, WelleCo, Nerapy, Beauty Boosters, The Beauty Chef, Glotrition and many others.
Calmer and gentler
When it comes to skin health, consumers are taking the time to learn more about how to rebuild and repair the skin, and are reducing the use of abrasive cleaners, peels and scrubs in lieu of products that work to soothe and strengthen the skin. Rather than reaching for cover-up cosmetics, they want to naturally support root causes.
The shifts in routines and product choices have been influenced by the effects of the global pandemic. Wearing masks and other facial coverings has certainly contributed to more skin irritation.
Stress has also taken its toll on both health and beauty. Many people have trouble sleeping. Exercise and activity levels have fluctuated. Also, while consumers have long been seeking "natural" and "wholesome" products, COVID has accelerated this trend. People are seeking more calmness, more simplicity. Natural, plant-based solutions that enable gentle support and effective rebuilding are in high demand.
Balanced, holistic support for beauty and well-being
Providing holistic skin care and support for overall well-being involves many variables. When things are out of balance, it can manifest in a number of ways. For example, an imbalance in the microbiome can affect not only digestive health, but also mood, immune system and skin health.1,2 Stress and lack of sleep can also impact how people look, feel and function.
Beauty brands are increasingly developing beauty-from-within formulas designed to address overall well-being, and supplement companies are introducing beauty solutions. Consumers are increasingly buying supplements and introducing self-care routines that address both visible beauty and internal well-being, and there is a clear opportunity for retailers and brands to market skin care and well-being solutions together.
In its 2021 Global Beauty and Personal Care Trends report, Mintel emphasized the importance of creating "strategies for third-party experts to validate and educate consumers about the future of holistic wellness with self-care that touches the mind-body-spirit connection."
Opportunities for holistic innovation
Many ingredients have demonstrated efficacy and synergies in supporting holistic beauty, well aging and complete wellness.
Collagen has long been a leading ingredient in beauty, and it continues to perform well as both a topical and supplement ingredient. Collagen aids with skin and joint health.3,4 Increasingly, consumers are also seeking ingredients that can aid natural collagen production or enhance and protect collagen within the body, such as antioxidants and vitamins C and E.5
Supportive topical ingredients have also been shown to help retain collagen and stimulate its production, including vitamin C, DMAE (dimethylethanolamine), MSM (methylsulfonylmethane), vitamin E, hyaluronic acid and antioxidants.6
Similar to collagen, ceramides are also part of the skin, and people lose them with aging. Ceramides are a key component to improve the skin's natural barrier and improve skin moisture.7 With the significant growth in demand for healthy aging and beauty-from-within solutions that are natural and effective, ingestible phytoceramides are perfectly poised for innovation and growth. These unique compounds are required for ensuring skin barrier integrity and may be effectively replenished through supplementation. A large and growing body of science continues to provide evidence and validation for the efficacy of ceramides-from-within to support skin health and help promote healthy skin aging.7,8,9 And, unlike collagen, ceramides can be sourced from plants, thereby offering a vegan option for beauty-from-within.
Coriander leaf contains vitamin C, as well as linolenic acid, which have both been shown to provide potent antioxidant and well-aging support.10 Additionally, vitamin C is a synergistic ingredient in collagen production and protection.5 Coriander seed oil has been proven as a gentle and effective ingredient for supporting sensitive skin when taken internally.11
Minerals play a key role in overall nutrition and wellness. Having proper levels and balance of minerals within the body is critical in so many ways. Magnesium helps support healthy mood and sleep.12 A Fact Sheet from the National Institutes of Health (NIH) notes zinc supports a healthy immune system. Copper, as well as the secondary amino acid proline, have also been shown to help boost collagen production.13
Antioxidants protect against oxidative damage which can have impacts on skin and overall wellness. Antioxidants can support immune health and a healthy inflammation response.14 Some antioxidants have been shown to aid in boosting collagen production.15 Certain antioxidants have been shown to support skin health in other direct ways including improved circulation, skin purification, decreased redness and reduced sensitivity.16
Proper hydration is essential to overall health, well-being and beauty. Of course, drinking plenty of water is imperative. Supplementation can also be helpful to help ensure proper levels of minerals such as calcium and magnesium, and to maintain a healthy electrolyte balance.
Elderberry, zinc, vitamin C and quercetin received media attention for their potential in supporting immune health. The demand for these ingredients skyrocketed in 2020, and remains steady and strong.
Probiotics, prebiotics, flavobiotics and symbiotics play a huge role in overall wellness. Not only is it important to support a healthy gut microbiome, but the skin has a microbiome of its own as well. Keeping a healthy balance of microbiota can support healthy digestion, immune response, and skin health.17,18
Conclusion
People are embracing gentle and holistic approaches to wellness and recognize that the skin reflects inner health and wellbeing. Opportunities abound for brand innovation in ingestible beauty, well-aging and synergistic combinations of topical and nutraceutical solutions.
Sebastien Merchet is the nutrition sales and marketing manager for Seppic in North America. He has been with the company for six years, and in the dietary supplement industry for over a decade. As a supplier in the cosmetic and nutricosmetic industries, Seppic is working to drive increased awareness and potential for beauty-from-within solutions and supporting science.
References
1 Zheng D et al. "Interaction between microbiota and immunity in health and disease." Cell Res. 2020;30:492-506.
2 Yu-Jie Zhang et al. "Impacts of Gut Bacteria on Human Health and Diseases." Int J Mol Sci. 2015;16(4):7493-7519.
3 Proksch E et al. "Oral supplementation of specific collagen peptides has beneficial effects on human skin physiology: a double-blind, placebo-controlled study." Skin Pharmacol Physiol. 2014;27(1):47-55.
4 Kim DU et al. "Oral intake of low-molecular-weight collagen peptide improves hydration, elasticity, and wrinkling in human skin: a randomized, double-blind, placebo-controlled study." Nutrients. 2018;10(7):826.
5 Gref R et al. "Vitamin C–squalene bioconjugate promotes epidermal thickening and collagen production in human skin." Sci Rep. 2020;10:16883.
6 Binic I et al. "Skin Ageing: Natural Weapons and Strategies." Evid Based Complement Alternat Med. 2013;2013:827248.
7 Bizot V et al. "Improving Skin Hydration and Age-related Symptoms by Oral Administration of Wheat Glucosylceramides and Digalactosyl Diglycerides: A Human Clinical Study." Cosmetics. 2017;4:37.
8 Ueda O et al. "Distribution in skin of ceramide after oral administration to rats." Drug Metab Pharmacokinet. 2009;24:180-184.
9 Kajimoto O. "Clinical investigation of skin-beautifying effect of a beauty supplement containing rice-derived ceramide." J New Rem Clin. 2002;51:62-72.
10 Schagen SK et al. "Discovering the link between nutrition and skin aging." Dermatoendocrinol. 2012;4(3):298-307.
11 Randall KM et al. "Effects of dietary supplementation of coriander oil, in canola oil diets, on the metabolism of [1-14C] 18:3n-3 and [1-14C] 18:2n-6 in rainbow trout hepatocytes." Comp Biochem Physiol B Biochem Mol Biol. 2013;166:65-72.
12 Schwalfenberg GK and Genuis SJ. "The Importance of Magnesium in Clinical Healthcare." Scientifica (Cairo). 2017;2017:4179326.
13 Park K. "Role of Micronutrients in Skin Health and Function." Biomol Ther (Seoul). 2015;23(3):207-217.
14 Chandra RK. "Nutrition and the immune system: an introduction." Am J Clin Nutr. 1997;66(2):460S-463S.
15 Nusgens BV et al. "Topically applied vitamin C enhances the mRNA level of collagens I and III." J Invest Dermatol. 2001;116(6):853-859.
16 Dumoulin M et al. "Clinical effects of an oral supplement rich in antioxidants on skin radiance in women." Clin Cosmet Investig Dermatol. 2016;9:315-324.
17 Chen YE et. al. "Skin microbiota-host interactions." Nature. 2018;553(7689):427-436.
18 Egert M et al. "The Association of the Skin Microbiota With Health, Immunity, and Disease." Clin Pharmacol Ther. 2017;102(1):62-69.
Subscribe and receive the latest insights on the healthy food and beverage industry.
Join 47,000+ members. Yes, it's completely free.
You May Also Like
---