Beauty enhancement: The in vogue function
Beauty enhancement: The in vogue function
Most of us wouldn't mind a beauty boost, especially in the digital age where we are our own paparazzi and broadcast to our personal networks through pictures and videos on social media. The intrinsic desire to look our best has been profitable for the beauty industry, which multiple media outlets report is worth US$445 billion in global sales.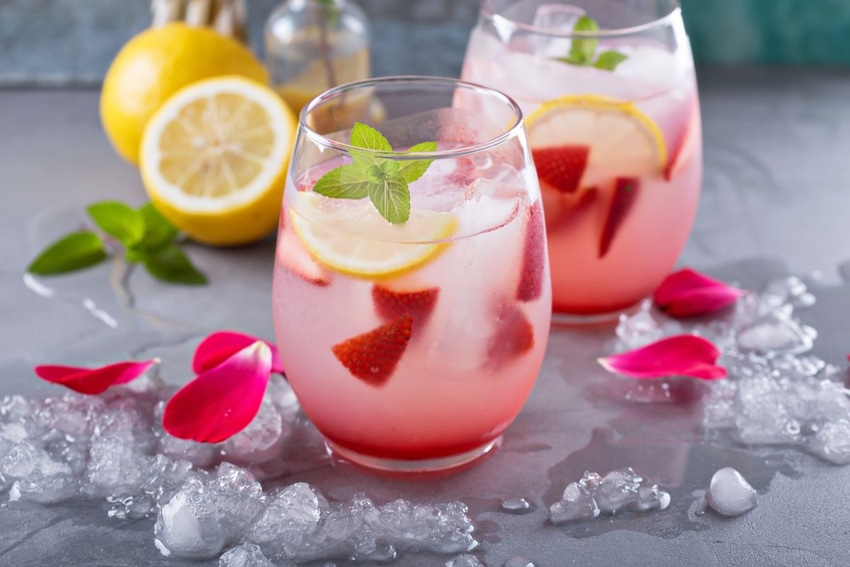 Products like face creams, hair styling serums, cosmetics and vitamins have been on the beauty scene for some time, but "beauty from within" is a new trend making waves in the industry. Consumers are looking to attain some of the same benefits such as clear, hydrated skin and luscious locks from edible products. Beauty beverages tout claims like "improves hair, skin and nails," "reduces wrinkles," "detox," and "rejuvenate," that are appealing to consumers who want to improve their daily appearance in an easy and convenient way.
Beauty beverages already are mainstream in Europe and Asia, and with so many functional beverage products entering the market I expect this category to grow in the United States as well. Although beauty beverages make up a small portion of the beauty industry, it's still very profitable; Mordor Intelligence predicts the market will reach $1.3 billion globally by 2023 with an estimated compound annual growth rate (CAGR) of 11.8%. If you're looking to hop on this trend, here is a breakdown of common ingredients in these types of beverages, and the benefits associated with them:
Collagen
If the number of collagen products at Natural Products Expo West were any indication of what's to come, you can expect to see this ingredient everywhere very soon. Collagen supports the enhancement of hair, skin and nails, which is in high demand (although the source of the collagen isn't quite so sexy—it comes from animals like cattle, fish, turkeys, and chickens). Several powders (bulk and single serve) and ready-to-drink (RTD) beverages with collagen are on the market, including Eviva Collagen Water, BBGLO Skin Rejuvenation Collagen Drink, Vital Proteins Beauty Collagen Powder, Dr. Kellyann's Slim Collagen Shake, and Ancient Nutrition Bone Broth Collagen.
Rose or rosewater
Beverages infused with botanicals are becoming increasingly popular, and rose is a standout ingredient. It contains vitamins A, C, E, and B, and is high in antioxidants including flavonoids and anthocyanins that protect against free radical damage that speeds along skin aging. Drinking it is suggested to improve skin hydration, reduce wrinkles, lighten dark spots and tighten pores. Additional suggested benefits of consuming rosewater are that it aids with heart, liver and digestive health and improves your mood. Beverages that use rose or rosewater include H2Rose, Dirty Lemon Anti-Aging Tonic, Sound Sparkling Rose Tea, and Rise Rose & Schizandra Kombucha.
Hyaluronic acid
Hyaluronic acid is a naturally occurring carbohydrate in our bodies, but is also found as an extract in a range of beauty products and is typically formulated with other ingredients like collagen and vitamin C for beverages. Hyaluronic acid binds collagen and elastin, which helps retain collagen and is supposed to increase moisture for plump, hydrated skin. Beverages with hyaluronic acid include Beauty & Go, Reserveage Nutrition Beauty Shot, FINE Hyaluron & Collagen drink mix, and Pure Gold Collagen.
B vitamins
B vitamins have several health benefits associated with beauty enhancement. B3 boosts hydration to reduce redness, B6 improves skin and helps treat acne, B12 reduces redness, dryness, inflammation and acne blemishes on skin, and Biotin (B7) strengthens hair, skin and nails. A few beauty enhancing beverages with a B vitamin complex include Herbal Fix, Biotin Water, Renew5, and NeoCell Beauty Infusion.
Vitamin C
Vitamin C is suggested to aid with collagen production, enhance hair growth and fight dandruff. When used in beauty beverages, it's typically formulated with collagen and other vitamins and functional ingredients. The multi-purpose vitamin can be found in beauty beverages such as WithIn, GOOP Glow, Terra Origin Skin Boost, and Lac Taut.
Functional beverages have become so hyper-customized that they allow consumers to choose products that fit their individual needs. We've seen functional beverages that aid with digestive health, improve immunity, and increase energy. Although you might not be seeing beauty enhancing beverages lining up on shelves at the grocery store just yet, I expect beauty enhancement will be one of the top next "it" function for beverages. The beauty industry is hugely profitable, and though most of those profits come from products for external use, the demand for functional beverages will lead consumers to embrace beauty from within.
Subscribe and receive the latest insights on the healthy food and beverage industry.
Join 47,000+ members. Yes, it's completely free.
You May Also Like
---