Beauty Bites: Natural Hair Movement, New Products
Beauty Bites: Natural Hair Movement, New Products
From new market research on the U.S. Black haircare market to new body care products for men and women and a new marine-based collagen ingredient, here's a quick update in the beauty sector.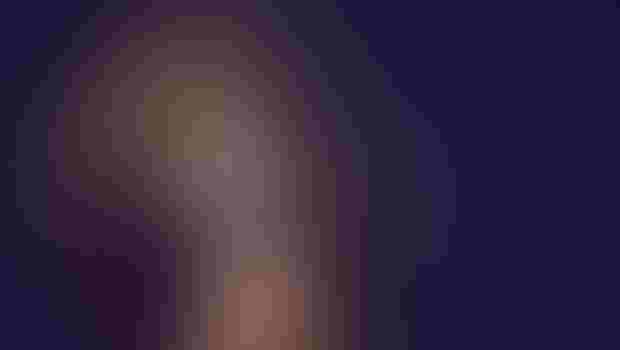 From new market research on the U.S. Black haircare market to new body care products for men and women and a new marine-based collagen ingredient, here's a quick update in the beauty sector.
Market Research
As U.S. Black consumers continue to embrace the natural hair movement, its impact is greatly shaping the U.S. Black haircare market. New research from Mintel revealed sales of styling products have increased 26.8 percent from 2013 to estimated 2015, reaching $946 million, now comprising 35 percent of Black haircare sales, a significant increase from the 16 percent it represents in the total haircare market.
According to Mintel's "Black Consumers and Haircare U.S. 2015" report, the move to natural has negatively affected sales of relaxers, which dropped 18.6 percent from 2013 to 2015. Furthermore, the segment is projected to lose its spot as the second-largest in the Black haircare market, which also includes shampoo, conditioner and home hair color, to the smallest segment of the market by 2020. Sales of the overall Black haircare market in 2015 are an estimated $2.7 billion.
More than half (51 percent) of Black consumers report using styling products compared to one-third (34 percent) of consumers overall, with demand for these products showing no signs of slowing in the coming years as sales are projected to reach $1.4 billion by 2020.
Similarly, 27 percent of Black consumers agree that they like to experiment with different hair and fashion styles, and 50 percent agree their hair is an important part of their identity, leading to growth within the shampoo and conditioner segments, with shampoo showing market gains of 18.3 percent from 2013-2015 and conditioner sales increasing by 9.8 percent over the same span.
"The Black haircare industry has undergone quite a transformation over the past five years and that should continue heading into the next decade," said Tonya Roberts, multicultural analyst at Mintel. "As more Black consumers are embracing their natural self and walking away from relaxers, it is presenting opportunities for natural brands to enter the market. Our research indicates that wearing their natural hair makes Black women feel liberated, confident and different from others, giving them a tremendous sense of pride in being Black while displaying their natural beauty. The prominence of the market reflects the high price tag of many natural haircare products, but consumers appear willing to pay the price for a natural look."
New Product
Uni K Wax Centers introduced SENSE Body Collections: ANANDA for women and MUKTI for men. The uniquely formulated body care line blends wild herbs and seasonal fruits that work together to maintain skin moisture and to deliver a natural, glowing complexion between waxes. The SENSE Body Collection includes an aloe cream, exfoliating cream, dry oil and moisturizing body lotion for women, and aloe cream and exfoliating cream for men. The Ananda Collection is an infusion of wild herbs and wintry seasonal fruits of clementines, cranberries and pomegranates, which richly hydrate the skin and uplift the sense for a healthy and harmonious body. The Mukti Collection is an infusion of exotic wilderness, with the simplicity of wild herbs such as aloe vera, ginger and primula that richly revitalize the body's skin cells to enliven a free spirit.
New Ingredient
PLT Health Solutions Inc. began marketing Collactive™ Collagen Complex in the United States, a 100-percent marine-based, all-natural ingredient composed of collagen and elastin peptides formulated in the same ratio found naturally in human skin. Collactive combines the two main constituents of the skin's extracellular matrix and has an anti-wrinkle synergic action: elastin fibers give the dermis suppleness that complements collagen fibers tensile strength.
A study on Collactive showed a synergistic anti-wrinkle action, stimulating skin to lift and tone sagging areas and minimize lines and wrinkles, while increasing skin's ability to retain moisture. With a low molecular weight, it's also water-soluble and fully digestible, making it an ideal anti-aging ingredient for a wide variety of beauty-from-within formulations. The ingredient is manufactured by Copalis, representing a cooperative of fisheries in Boulogne-sur-Mer, France - Europe's leading port for fish processing.
Subscribe and receive the latest insights on the healthy food and beverage industry.
Join 47,000+ members. Yes, it's completely free.
You May Also Like
---