Beauty Bites: Industry News & Products, Study Shows Melon Juice Boosts Hydration, Plus
Beauty Bites: Industry News & Products, Study Shows Melon Juice Boosts Hydration, Plus
Two new skincare studies were announced in September, both highlighting the benefits of beauty-from-within supplementation. Additionally, new topical and oral beauty products were introduced, as well as a few announcements in industry news.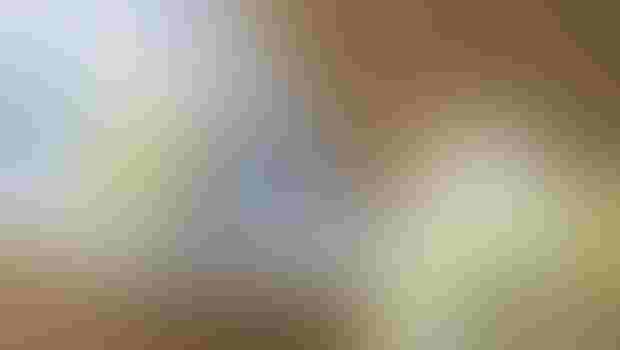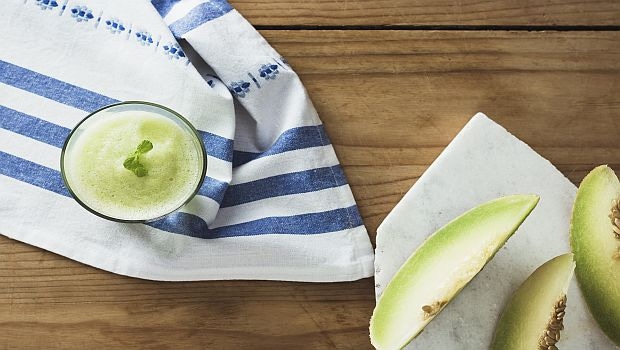 Two new skincare studies were announced in September—one on a melon juice concentrate and the other on collagen peptides—both highlighting the benefits of beauty-from-within supplementation. Additionally, new topical and oral beauty products were introduced, as well as a few announcements in industry news.
Science
A new clinical study on SOD B Dimpless®, a melon juice concentrate from Bionov, showed it significantly reduces cellulite on thighs after 28 days of oral supplementation. The double blind, placebo-controlled clinical study, recently accepted for publication in the journal Phytothérapie, administered 40 mg/d of SOD B Dimpless to 41 women under dermatological control. After 28 days, there was a significant visual reduction of cellulite on thighs by -9.5 percent. The supplement's clinical efficiency was maintained and even emphasized after 56 days of supplementation with a significant reduction of cellulite on thighs of 11.3 percent in 21 women. The mechanism of action involves both fibrosis resorption and lipolysis stimulation, allowing to correct the skin dimpling aspect.
UPDATE (as of Oct. 5, 2015) Bionov's study is now published in the journal Phytothérapie.
Visit Binov at SupplySide West at booth #2063.
A new study published in the Journal of Cosmetic Dermatology showed a supplement containing Peptan® collagen peptides (from Rousselot/Peptan) can restructure the collagen network in deep skin layers as well as boost skin hydration by stimulating hyaluronic acid production (Sept. 12, 2015). Two placebo-controlled clinical trials were run to assess the effect of a daily oral supplementation with Peptan® collagen peptides on skin hydration.
Oral collagen peptide supplementation significantly increased skin hydration after eight weeks of intake. The collagen density in the dermis significantly increased and the fragmentation of the dermal collagen network significantly decreased already after four weeks of supplementation. Both effects persisted after 12 weeks. Ex vivo experiments demonstrated that collagen peptides induce collagen as well as glycosaminoglycan production, offering a mechanistic explanation for the observed clinical effects.
Visit Rousselot/Peptan at SupplySide West at booth #1357.
Products
Reserveage™ Nutrition launched Plant-Based Support Collagen Builder™—a vegan-friendly alternative for supporting collagen synthesis, with ceramides for skin hydration and softness. The beauty-from-within supplement combines collagen co-nutrients including amino acids, silica and vitamin C to support pro-collagen, the precursor to collagen production. It also contains, Ceramosides™, a patented ingredient that helps replenish lipids that lock moisture and hydrate skin.
derma e® introduced a new Purifying deep detox skincare regimen that was developed by doctors and is clinically tested. It contains a detoxifying blend from the earth and sea; and is fortified with marine algae extracts Kimarine® Wakame and Bladderwrack, activated charcoal, green tea and aloe leaf juice. These formulas work naturally to draw out toxins, replenish vital nutrients and restore skin's own resistance to oxidative stress. The products include a: gel cleanser, toner mist, detox scrub, charcoal mask, youth serum and oil-free moisturizer.
News
Mibelle Biochemistry won the IFSCC (International Federation of Societies of Cosmetic Chemists) Host Society Award for its latest research in skin immunology. This new knowledge was applied in the development of Mibelle Biochemistry's new active CM-Glucan Forte, a single molecule product that rebalances the skin's Th1/Th2 immune system. Th, the T helper cell, is an important player in the immune system. Nowadays, we are experiencing an increase in allergies and allergic skin reactions such as eczemas. This comes as a consequence of the exaggerated hygiene in our modern, developed world. Our immune system is no longer trained and is therefore out of balance. Instead of reacting by a simple Th1 response where macrophages solve the problem, it reacts by an exaggerated Th2 response with the involvement of B cells and production of IgE antibodies that pave the way to an allergy. Mibelle Biochemistry invented in a special beta glucan from baker's yeast (Magnesium Carboxymethyl Beta-Glucan)—an active to bring the immune system once again back into balance. When CM-Glucan Forte is regularly applied, the immune system of our skin reacts again with a simple Th1 response. This means that allergic reactions are prevented and the result is beautiful, flawless and even skin.
Croda, a global specialty chemical company, opened its new Centre of Excellence for Africa, located in Parkhaven, Boksburg, and will be presenting an educational eSeminar on Oct. 7, 2015 at 3 p.m. CEST on "real beauty."
The new center has both an efficacy and a formulation laboratory. The Croda South Africa Efficacy Laboratory consists of a hair salon and a temperature-controlled skin and hair testing laboratory. The hair-salon facility is designed to test hair product efficacy on global hair types but will focus predominantly on black ethnic hair. The team will look to support the hair care formulator to select ingredients that can meet challenging briefs from mild relaxer solutions to scalp wellness deep treatments. All hair studies are conducted by a trained hair stylist with the lead of the application scientist. For Skin Care, the local team has expertise in both formulation and claims substantiation. Testing protocols are conducted using state-of-the-art equipment to generate consumer-appealing claims. The center is equipped with skin-imaging software that is used to evaluate the condition of the skin. All testing is completed in the humidity- and temperature-controlled room to ensure the regulation of skin surface conditions for optimum testing and results recording.
During the eSeminar, "Real Deal: A New Reality for Beauty," Croda's insights team will deliver a live presentation explaining how the shift in consumer attitude toward being real is impacting perceptions of beauty and what this could mean for your business. In particular the topics will include:
·         Really Honest: Demands for transparency and openness across the world have made it more difficult to hide, creating an opportunity for brands to step up to new expectations.
·         Really My Own Self: A social cry that being yourself is the best way to be beautiful and what this means for consumers trying to enhance who they are—or hide who they're not.
Symrise AG is augmenting its activities in the Scent & Care segment with the acquisition of Pinova Holdings Inc., headquartered in Brunswick, Georgia, and a supplier of ingredients from natural and renewable sources used mainly in the production of perfumes, fragrances and oral care products. With this acquisition, Symrise is expanding its range of fragrance ingredients and will thus boost its competitiveness in the creation of fragrance compositions. Moreover, the company is extending its forward integration in menthol to include specialty cooling substances, which are seeing increased use in combination with menthol-based products.
Subscribe and receive the latest insights on the healthy food and beverage industry.
Join 47,000+ members. Yes, it's completely free.
You May Also Like
---