Beauty Bites: Industry News, Ingredients
Beauty Bites: Industry News, Ingredients
Here is this week's roundup of beauty news, ingredients and everything in between. Happy Monday.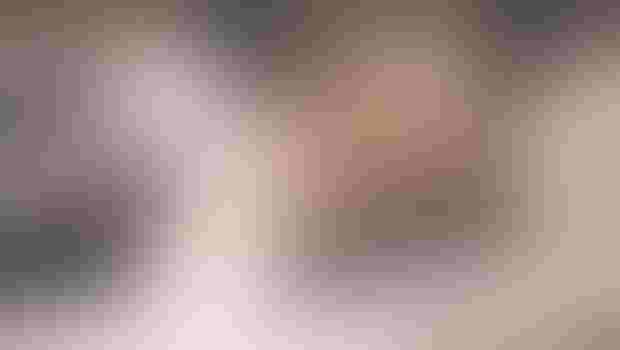 Here is this week's roundup of beauty news, ingredients and everything in between. Happy Monday.
News
To encourage the continuation of green sustainable efforts, the in-cosmetics Group, supported by the Soil Association and authored by industry analyst Nica Lewis, released a whitepaper that outlines four key recommendations, "Environmental Sustainability in the Cosmetic Supply Chain."
The four key points picked out are as below:
Set science-based targets for CO2 emissions reduction: Targets in carbon reduction are a useful tool for driving long-term sustainability and climate action. Setting those targets in relation to climate science can help limit global warming. Leading cosmetics suppliers have set targets, but more can join in to support decarbonization of the chemicals sector.
Optimize Responsible Care®: More can be done to leverage the chemical industry's global charter for safety and sustainability and engage other cosmetic chemical suppliers, especially in some of the world's most energy-intensive countries.
Invest in renewable energy: Clean energy can lower costs, improve profitability, reduce emissions and enhance a company's reputation. To help decarbonize the beauty supply chain, cosmetic chemical suppliers should start to buy renewable energy, generate their own solar or wind power or set renewable energy targets to green their power supply in the future.
Further educate the sector: A lot of work is being done, but unless businesses promote or are rewarded for their sustainability achievements it will be difficult to get others to follow. Awards and conferences should help highlight environmental and social initiatives throughout the cosmetics supply chain.
Clariant, a family-owned specialty chemicals provider, closed its transaction to acquire a 30-percent share in Beraca Ingredientes Naturais S.A., a provider of natural and sustainable ingredients, which assumed the health & personal care business of Sabará Químicos e Ingredientes S.A. Financial details of the acquisition are not being disclosed.
The two companies announced their intention to form a strategic partnership in January 2015. The deal has been completed and includes the possibility of major participation by Clariant in the future. Beraca, prior to the partial acquisition by Clariant, will remain an independently managed company. It will continue to market its product portfolio of active performance systems, fixed and essential oils, clays and butters sustainably harvested from Brazilian biomes.
Ashland fully integrated its research and development (R&D) facilities across the globe to better support true-to-life consumer and clinical evaluations of its personal-care ingredient portfolio. The integration affords Ashland the ability to measure the relative performance of its portfolio based on representative populations in major markets.
"Moving clinical testing to the areas consumers will use our ingredients has been a priority for Ashland for more than five years," said Linda Foltis, vice president of care specialties R&D, Ashland Specialty Ingredients. "Consumer and clinical panels can now be based on a true representation of the population using prototype formulations that contain our ingredients. Ingredients and formulation architecture can be further evaluated based on actual climate, geography and environmental conditions. At the same time, Ashland can evaluate how ingredients, incorporated into prototype formulations, are most likely to be used by consumers in real-world conditions. This comprehensive evaluation system allows us to gain insights into the way consumers experience our ingredients and formulation architecture."
Ashland is conducting consumer panel and clinical studies in major markets, such as Shanghai, China; Mumbai, India; the Netherlands; and the United States. Taking into account out-of-the-laboratory variables, such as environmental effects, Ashland now offers a complete picture of the performance and value of its ingredient portfolio in virtually any market around the world.
New Ingredients
Croda unveiled new data  addressing important African hair needs for healthier hair, anti-breakage, appropriate density and ease of styling with its versatile technology Crodazoquat™  MCC, which delivers a complete multicultural conditioning solution for a broad range of hair types. This ingredient will help its customers overcome the challenges formulating for different ethnic hair types that have unique hair characteristics. 
Variations in hair morphology can cause performance differences in ingredients used in hair care products, making testing on different ethnic hair types to show efficacy very important. Croda's new data reveals Crodazoquat MCC restores hydrophobicity to hair, improves hair aesthetics and delivers a consumer-perceivable feel improvement on both natural and relaxed African hair.  Crodazoquat MCC had already been proven to be effective on Caucasian, Asian and Brazilian hair types, and now it has been proven efficacious on African hair as well, further broadening its multicultural performance.
In order to best assess performance on African hair, a conditioner containing Crodazoquat MCC was salon tested on consumers with natural African hair and relaxed African hair.  Attributes that are particularly important to address African hair needs were added to the standard list of attributes used to evaluate other hair types: breakage, density and ease of styling. A conditioner containing Crodazoquat MCC outperformed the commercial African hair conditioner benchmark on dry aesthetics for both the natural and relaxed hair. 
Subscribe and receive the latest insights on the healthy food and beverage industry.
Join 47,000+ members. Yes, it's completely free.
You May Also Like
---