Astaxanthin, Probiotic, Green Tea Extract Developments & Other Company News
Astaxanthin, Probiotic, Green Tea Extract Developments & Other Company News
As new probiotic products hit the marketplace, and ingredient options in astaxanthin and green tea extract expand, companies are also revamping websites, making personnel changes and unveiling strategic advancements.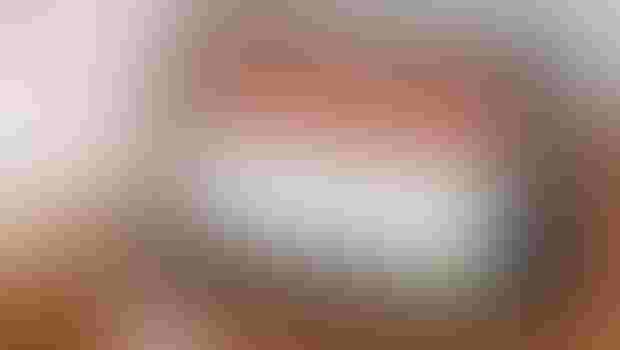 As new probiotic consumer packaged goods (CPGs) hit the marketplace, and ingredient options in astaxanthin and green tea extract expand, companies are also revamping websites, making personnel changes and unveiling strategic advancements.
Ingredient News
Algatechnologies will highlight its all-natural AstaPure® line of astaxanthin products at VitaFoods 2016 (Booth No. K72), including a 5-percent natural astaxanthin for softgels. Since a small dosage is typically required for an astaxanthin supplement, the 5-percent oleoresin derived from Haematococcus pluvialis microalgae provides a high concentration while still permitting a small capsule form for easy swallowing. AstaPure oleoresin also is available in astaxanthin concentrations of 10 percent and 20 percent.
All AstaPure products can be used in multiple forms of supplements, cosmeceuticals, and functional foods and beverages. New product development at Algatech is ongoing for application of direct-compression tablets and hard-shell capsules.
Ganeden® announced more than 20 of its top food and beverage company partners will launch over 60 new product SKUs at upcoming trade events. Fortified with Ganeden's patented probiotic strain GanedenBC30®, the number of launches is more than double that of last year. The products cross a variety of categories, including hot and cold beverages, snacks, bars, powders and mix-ins, children's and companion animal products.
The offerings include Forager Project: Cashew Smoothies; Garden of Flavor: Cold-Pressed Energy Drinks; Harvest Soul: Organic Probiotic Juices; JÙS By Julie: Probiotic Cold Brew Coffee; Nomva Snack: HPP Fruit and Veggie Pouches; Nutrisystem: Turboshakes™; Project Juice: Tummy Tonic Shot; Suja: Pressed Probiotic Waters™; Urban Remedy: Cold-Pressed Juices; TruVibe: Eat Clean Organic Meals; Brad's Raw Foods: Brad's Broccoli Poppers, Brad's Crunchy Kale, Brad's Seaweed Kale-Chi; Naturally More: Nut Butters with Probiotics; NuGo Nutrition: NuGO FREE Dark Chocolate Crunch and Trail Mix Bars; The Probiotic Cheese Company: Probiotic Cheddar Cheese Bites; purely elizabeth: Ancient Grain Granola; Baxco: Sinfree Sugar Probiotic Pouch or Pre-Mix Cans; Beveri: Whey Protein Powder; Sugar 2.0: Probiotic Sugar; TRUProteins: NutraWhey Grass Fed Whey Protein; Little Duck Organics: HPP Puree, Tiny Yogurts; and Darford: Grain Free Tummy Treats for dogs.
Applied Food Sciences Inc. (AFS) is debuting PurTea™ organic green tea extract standardized for caffeine and catechins and designed as a novel natural source of energy and antioxidants for beverages. According to the company, PurTea is water-soluble with reduced bitterness/astringency as compared to other products, so it is easier to formulate within beverages. Furthermore, PurTea's unique extraction process removes some of the more difficult compounds naturally found in tea that make beverage formulations challenging.
"Applied Food Sciences selects only the finest organic tea leaves, free from pesticides and other harsh chemicals conventionally used in processing," said Chris Fields, AFS' vice president of scientific affairs. "What makes PurTea most unique is how we purify our catechin stream to remove impurities that not only create negative sensory attributes, but may reduce the overall absorption of the catechins within the body. These catechins, when combined with the naturally occurring caffeine, can result in an enhanced energy source that is much more desirable to formulate within beverages."
PurTea is also certified organic, which fits with the company's goal to genuinely fit a "clean-label" definition, explained Jackson Zapp, AFS vice president of innovation.
AstaReal Inc. announced its parent company, Fuji Chemical Industries Co. Ltd., received its halal certificate from the NPO Japan Halal Association in January 2016, listing AstaReal® P2AF (2-percent cold water dispersible powder) as one of the certified products. AstaReal P2AF is ideal for tableting, two piece hard capsules and powder pre-mixes for beverage formats.
"Achieving halal approval for AstaReal P2AF is yet another measurement of our commitment to providing superior quality-assured astaxanthin, especially for those consumers who need to follow strict dietary compliance," said Joe Kuncewitch, national sales manager for AstaReal.
Company & Personnel News
BGG decided to spin off its astaxanthin farm into a subsidiary—in which BGG will remain the major shareholder—with its sole focus on the production and marketing of efficacious ingredients from natural algae sources. The company will be named Algae Life Sciences Inc., but will go to market simply as AlgaeLife, with offices in the United States, Switzerland, Japan and China. While it will be a separate corporate entity, AlgaeLife will continue to utilize BGG's quality facilities and scientists, as well as its worldwide sales team.
In addition to naming industry veteran Joe Huff CEO of AlgaeLife's U.S.-based operation, the company also brought on Bob Capelli as executive vice president of global marketing. Capelli has spent the last 14 years researching and marketing astaxanthin. His published work spans inclusion in the world's first book on astaxanthin, peer-reviewed papers and magazine articles, as well as appearing on countless radio and TV shows around the world as an astaxanthin expert.
"I'm honored to be part of this new company and to work closely with a person with a deep knowledge of our industry like Joe Huff," Capelli stated. "Our primary objective is to bring the whole astaxanthin industry to new levels of success and make 'astaxanthin' a household word in the coming years."
ColinKurtis Advertising recently announced the addition of Aaron Tack to the agency's creative team. Tack will serve as a production artist.
"We are really happy to further expand our creative department with the addition of Aaron Tack," said Colin Kampmier, president, ColinKurtis Advertising. "He worked with us last year on a short-term basis as we prepared for a key industry tradeshow. He was a great fit and we are thrilled to be able to incorporate him into our team with this new role."
Tack's responsibilities will include the creation and production of the agency's creative assets ranging from PowerPoint presentations and graphics, branding, websites, online media, newsletters, social media and print collateral for the agency's accounts. He has nine years of prior production experience and holds a bachelor's degree in graphic design from the Art Institute of Chicago.
TSI Group Co. Ltd. announced the creation of a new botanical products growing and manufacturing platform located in Yancheng, Jiangsu Province, China.
The new venture elevates TSI's manufacturing capabilities into a completely integrated "farm-to-product" growing and production platform that addresses today's pressing market demands for authenticated botanical products manufactured in a transparent, custody-secure, completely integrated supply chain.
According to Joe Zhou, CEO of TSI, "The first phase of our expanded operation is the acquisition of 1,000 acres of farmland dedicated exclusively for Ginkgo [biloba] tree cultivation. Ginkgo is a very strategic ingredient for TSI, and with this acquisition, we are able to extend our chain of custody controls upstream to the ginkgo trees and the farm they grow on."
Located adjacent to TSI's farm is a new, state-of-the art, cGMP (current good manufacturing practice) botanical extraction facility scheduled to open the summer of 2016. The facility significantly expands TSI's botanical extraction production capacity and is designed to operate in accordance with global food, dietary supplement and pharmaceutical cGMPs.
TSI will offer its ginkgo products under the brand GINKGO 24/6/5®, and the product line will be marketed to global dietary supplement, food and Chinese pharmaceutical manufacturing companies where TSI holds a pharmaceutical license.
Zhou added, "I am thrilled to announce our totally transparent and expanded supply chain capabilities. This provides us with a distinct point of differentiation at a critical time when our customers are pressing us for more and more assurances every day."
TSI plans to expand the new production platform with additional botanical product offerings, all with the same level of transparency and assurances that support the Ginkgo 24/6/5 product line.
Naturex is unveiling TRACE, its unique approach to traceability and identification through a new five-step traceability program. The procedure includes local sourcing and sample testing, a product and supplier qualification process, risk assessment and sustainability performance. It is designed to ensure each raw material has been fully cross-checked before it can be integrated into Naturex's product offer.
The integrated quality-management system goes beyond legal requirements, as the company has also set up its own sustainability approach. Combining social and environmental responsibility, the Pathfinder Program ensures both respect of ethical values and preservation of biodiversity are taken into account at all stages of the supply chain.
Additionally, Naturex is unveiling ID Pack, a comprehensive document describing all the methods used to identify each botanical (micro, macro, chromatographic and DNA tests on raw material, TLC and HPLC on finished extracts). The company is prepared to share three ready-to-use ID packs on lemon balm, passion flower and valerian.
"As calls for traceability are growing louder, dietary supplement actors must regard this shift as an opportunity to differentiate themselves," said Antoine Bily, research & development (R&D) director for Naturex. "This unique-on-the-market identification service will help them address this new landscape with greater confidence."
OmniActive Health Technologies Inc. presented the poster "Dietary Capsaicinoids May Enhance Exercise by Effective Utilization of Lipids When Combined with Treadmill Running in a Rat Model" at this year's American Heart Association's EPI/Lifestyle Scientific sessions. The poster was presented by Vijaya Juturu, Ph.D., FACN, senior manager of global scientific and clinical affairs, OmniActive, on Wednesday, March 2, 2016, in the atrium at the Phoenix Hyatt Regency.
"We are excited about the results that suggest dietary capsaicinoids (from Capsimax capsicum extract) may increase fat oxidation and energy expenditure, improve antioxidant activity and decrease oxidative stress," stated Jayant Deshpande, Ph.D., OmniActive's chief technology officer.
Capstone Nutrition, one of the largest non-branded contract manufacturers of health and dietary supplements in the United States, announced the appointment of Jared K. Leishman as its new CEO. Leishman joined Capstone in December 2005, and in 2010, was promoted to CFO. In March 2015, he was appointed to COO. Prior to joining Capstone, Leishman held finance roles at Deloitte LLP and Fidelity Investments.
"With a healthy balance sheet, state-of-the art manufacturing facilities, and renewed focus on quality and customer service, I look forward to working with our team of highly dedicated professionals to establish Capstone as the premier partner of choice for the dietary supplement industry," Leishman said. His promotion to CEO followed a successful company restructuring.
Ingredientsonline.com announced Peggy Jackson has been appointed vice president of sales and marketing. "Peggy brings with her 20 years of industry expertise with over 15 years as the executive vice president of SupplySide, including the events, print and online products," stated Sherry Wang, ingredientsonline.com CEO. "Peggy's leadership talents and supply chain knowledge are an excellent asset."
Jackson added, "I'm very excited to be working for Sherry and ingredientsonline.com … We have a tremendous opportunity to shape the future of how ingredients are purchased as manufacturers begin to realize the increased productivity in man hours and cost savings per ingredient this platform delivers."
BrandHive's co-founder and chief marketing officer Jeff Hilton will participate in an educational panel on brand stewardship March 11, 2016, at Natural Products Expo West in Anaheim, California. "Supply Chain Stewards: Finding the Right Partners for Your Brand," also features Lisa Curtis, founder and CEO at Kuli Kuli, and Jackson Zapp, vice president of product innovation and marketing at Applied Food Sciences Inc. 
The panel plans to discuss why supply chain management and vendor partner selection/vetting is critical for market success, including its impact on development of a compelling and credible brand story for both customer and consumer outreach. Participants will learn how Kuli Kuli and Applied Food Sciences leveraged relationships with supply chain partners to tell their own unique transparency and sustainability stories.
Website News
GoldenGate Nutritionals Inc.—a subsidiary of Ethical Naturals Inc. (ENI)—provider of premium one-stop-shop encapsulation and bottling services, announced the launch of its new website, goldengatenutritionals.com. Aside from a responsive design, the site communicates key messages and value propositions.
"Our company has experienced a lot of success and growth by answering the needs of our clients with full-scope sourcing, testing and manufacturing capabilities," said Leo Liu, president, GoldenGate Nutritionals. "It is time to share our product offerings and help others meet their goals."
NattoPharma redesigned its brand website, MenaQ7.com, to offer a more interactive, informative and user-friendly experience. The new site will better serve visitors not only within the dietary supplement industry, but also an increasing consumer audience.
Originally launched in 2008, MenaQ7.com was created specifically to communicate to manufacturers of dietary supplements the creation of MenaQ7®, the innovations that allowed the brand to evolve, and the benefit of selecting it as their vitamin K2. Today, that message continues, enhanced with an updated look and refreshed content.
Site enhancements include:
• A "Science" tab highlighting the breadth of clinical studies using MenaQ7 as the source material
• A "Press" section featuring MenaQ7 [and vitamin K2 in general] in Media—a library of video clips and articles from consumer and B2B media
• Latest News
• "Why MenaQ7" explains the benefits and varieties of the MK-7 form of vitamin K2
The most noteworthy change is an interactive feature for end users seeking to purchase products featuring MenaQ7. Previously, consumers were instructed to email the company to find product partners. The "Buy MenaQ7" feature connects "directly to providers' websites, while also highlighting MenaQ7's global presence," said Kate Quackenbush, director of communications with NattoPharma.
Subscribe and receive the latest insights on the healthy food and beverage industry.
Join 47,000+ members. Yes, it's completely free.
You May Also Like
---