Asia: Growing Health Concerns, Opportunities in Nutraceutical Market
Asia: Growing Health Concerns, Opportunities in Nutraceutical Market
Progress in Asia's health sector is often lacking, opening opportunities in areas such as weight management, blood sugar control, immunity and probiotics, writes Sabinsa's marketing director and Supplement Perspectives contributor, Shaheen Majeed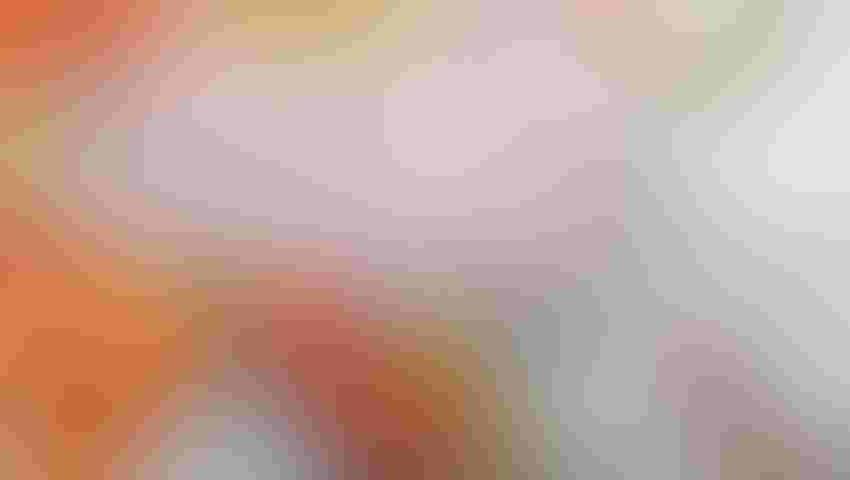 The Earth's largest and most populous continent, Asia is not only vast in its size, but in its diversity as well. Progress in terms of economic growth, political stability, self-sufficiency and on several other fronts has seen an exponential increase in Asia. However, the health sector is one area where similar progress is often lacking. Health expenditure in Southeast Asian countries is a mere 4 percent of the gross domestic product (GDP) as compared to more than 9.5 percent in several other parts of the world, although this amounts to a 250 percent increase between 1998 and 2010. Western influences are introducing lifestyle-related health challenges that were relatively rare in the past. The future though, may well see increasing awareness among consumers, and more focus from government bodies, on preventative measures in health and wellness.
Areas to watch and nutraceuticals related to them include:
Weight Management
We are what we eat. Changing lifestyle patterns have led to a shift in the nutritional value of foods we consume. Increased fat consumption in conjunction with minimal physical activity has led to a chronic problem—obesity. According to the World Health Organization (WHO), health risks associated with obesity occur at a lower body mass index (BMI) among Asians. A recent study in the European Journal of Preventative Cardiology found that less than 1 percent of children and adolescents in China were obese in 1985, but by 2014 that number had risen to 17 percent of boys and 9 percent of girls. Safe and effective natural extracts from plant sources offer a multipronged approach to weight management include: Garcinia cambogia and Coleus forskohlii, which work through different mechanisms to reduce body weight, body fat, induce satiety and increased lean body mass, which reflects a healthy body composition.
Blood Sugar Control
The health impact of increased blood sugar is well-documented. It is a condition that affects all essential organs and systems of the body and can even prove to be fatal. Alarming statistics reveal that diabetes has been rising more rapidly among middle- and low-income countries. Present trends indicate that more than 60 percent of the world's diabetic population will be in Asia. The challenge to control or manage this trend is of concern in Asian countries, since more than 50 percent of the population remains undiagnosed. Preventive healthcare measures are an ideal approach to manage elevated blood sugar levels. Some extracts that have application are: fenugreek, Cinnamon extract, Phaseolus vulgaris (common bean, kidney bean), Vijaysar (Pterocarpus marsupium), standardized extract from the bark of Salacia reticulata, Momordica charantia, and Momordica charantia. Research we have done on our branded extracts have scientifically substantiated their role in diabetic conditions.
Immunity
A healthy immune system is vital for all of us. Amidst a busy modern lifestyle, it's a challenge keep up natural immunity against pathogens, pollutants, stress or carcinogens. Asian countries observe a huge proportion of its population being exposed to a number of communicable diseases. Lack of immunity may contribute to being one of the primary reasons. Ashwagandha, resveratrol, selenium, curcumin and probiotics are a few that contribute to improving immunity, thus helping keep communicable diseases at bay. Beverages are a common delivery system for health products in Asia, and curcumin beverages are extremely popular.
Probiotics
Among the most well accepted naturally occurring substances that can offer varied health benefits are probiotics. Different species of probiotics find a role in diverse applications such as digestive health, immune support, liver support and general health. As the body of science continues to grow, the range of delivery systems does as well, with functional foods and beverages. Of particular importance in functional foods and beverages, the probiotic must be shelf stable to survive processing and thus impart benefits.
While the market for healthy lifestyle products in Asia is likely to continue growing, it's important to research the preferences in taste and delivery systems of the citizens in that part of the world.
Shaheen Majeed, marketing director for Sabinsa Corp., knows Sabinsa from the ground up. When he was just 17 years old, Shaheen began in the warehouse of the science-based ingredients company his father founded in 1988. Subsequent positions included customer service, a variety of sales positions, representing the company's substantial portfolio of proprietary nutritional and cosmeceutical ingredients, managing contract manufacturing, cosmetic marketing manager and executive assistant to the CEO. He is spearheading the company's expansion of its functional foods offerings, while being actively involved in Sabinsa's cultivation program, interacting with farmers to ensure sustainability of quality raw materials from which Sabinsa manufacturers the company's proprietary ingredients.
Subscribe and receive the latest insights on the health and nutrition industry.
Join 37,000+ members. Yes, it's completely free.
You May Also Like
---