Andrographis and Inflammatory Response: An Innovative Approach
Andrographis and Inflammatory Response: An Innovative Approach
Annie Eng, CEO of HP Ingredients, explains the anti-inflammatory activity of Andrographis paniculata.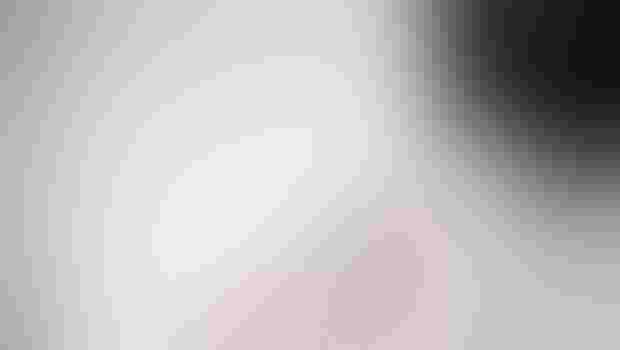 The medical and nutraceutical research communities are highly aware how chronic inflammation damages the human organism in multifarious ways. In vivo research has outlined and clarified the cascade of reactions causing unhealthy inflammation.
Inflammation, however, is not an unjustified biological response. It is critical for our survival and is the body's natural mechanisms to defend against a diverse variety of pathogens including bacteria, viruses, fungi, tumors and a number of various other harmful agents (chemicals, radiation, burns, and various wounds).  Inflammation is a complex reaction of the body in response to cellular injury (such as a bruise, etc.) that is marked by tissue swelling, capillary dilation, anti-histamine activity, redness, heat and pain.  It serves as a mechanism initiating the elimination of noxious agents and of damaged tissue.
There are two types of inflammation associated with imbalanced immunity. Classical inflammation is usually associated with pain, and may result from continuing wear of an overactive immune system that is constantly "turned on" causing the self-attack mode that leads to a variety of disorders such as irritable bowel syndrome, psoriasis and rheumatoid arthritis, among others. Silent inflammation happens when the immune system continues its self-attack mode at the cellular level affecting some organs (heart, brain) without the individual feeling or perceiving pain or discomfort; but they may experience fatigue, muscle stiffness, and headaches. It's the silent inflammation that can contribute to degenerative diseases.
Andrographolide, a major active component from Andrographis paniculata, has shown to possess anti-inflammatory activity. A proprietary composition of Andrographis paniculata (ParActin®, standardized to a particular compound, 14-Neo Andro) has been shown to promote favorable immune tolerance through its ability to activate/stimulate the PPAR gamma receptor (aka PPAR gamma agonist), which effectively turns off the master switch—NF Kappa B—responsible for exerting the overreactive inflammatory response. By inactivating NF Kappa B, the hyper-expression of cytokines such as interleukin 2 and interleukin 6 is reduced. Additionally, PPAR gamma agonists, stimulated by 14-Neo Andro, have been shown to modulate inflammatory responses in the brain, which supports healthy cognitive function. ParActin is a patented blend of Andrographolide, 14-deoxyandrographolide, and neoandrographolide from Andrographis paniculata. 
ParActin has been awarded US Patent #8,084,495 B2 (Dec. 27, 2011) saying it is useful in the support of healthy immune function, without exerting any harmful side effects. The patent says that the ingredient "inhibits the synthesis of pro-inflammatory cytokines, activates the PPAR-gamma receptor and diminishes nuclear factor kappa B."
In the brief summary of the invention (page 5 of the patent), it is described that ParActin's composition "may be characterized by the immunological tolerance associated with it, which immune tolerance corresponds to the active state of the absence of a specific reaction against an antigen (in other words, without causing the adverse side effects associated with currently used immunosuppressant drugs).  We believe that [the] composition inhibits the synthesis and expression of interferon gamma and interleukin-2, stimulates the PPAR gamma receptor and reduces the in vivo activity of NF kappa B factor. Consequently, we believe these new diterpenic labdanes selectively reduce over-expression of cytokines...."
Juan Hancke, Ph.D., considered a global leading expert in Andrographis paniculata, and inventor of the patent, asserted, "We believe that our composition inhibits the synthesis and expression of interferon gamma and interleukin-2 (IL-2), stimulates the PPAR gamma receptor, and reduces the in vivo activity of NF kappaB factor."
According to the patent, "Andrographolide found in ParActin inhibits the expression of several pro-inflammatory proteins that share an element of NF-kB in the gene.  Nuclear factor kappa B is a transcription factor found in a great variety of immune cells participating in the regulation of genes involved in cellular and physiological process, such as cell growth and apoptosis, and have an important role in the inflammatory and immune response by inducing the transcription of pro-inflammatory genes.  Newly activated NF-kB activation have an important role in neutrophils, regulating the apoptosis, production of interleukin-1, -6, -8 and adhesion molecules and the expression of COX-2."
Annie Eng is CEO and founder of HP Ingredients, Bradenton, FL.
Subscribe and receive the latest insights on the healthy food and beverage industry.
Join 47,000+ members. Yes, it's completely free.
You May Also Like
---