Advancements in the Menopause Market
Advancements in the Menopause Market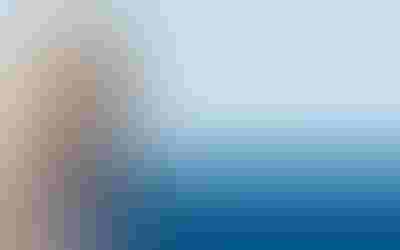 Today's women entering menopause are still dealing with the same dreaded hot flashes and mood swings, though an expanding base of remedies and treatments for symptoms is helping to make their transition through menopause go a lot smoother. Not only are more women seeking help from various natural hormonal supplements and ingredients, but they are seeking it at a younger age as awareness of natural options for perimenopause has grown. Perimenopause is the transition that generally occurs several years before menopause when ovaries gradually begin to produce less estrogen.
"Happily, I think were at a point where there isnt such a stigma attached to discussing menopause, or its related cousin, perimenopause," said Cheryl Myers, head of scientific affairs and education for EuroPharma Inc. "It is simply a normal part of life, and it is a good thing that people can be more open about what they need to feel healthy and vibrant, and not feel ruled or defined by their symptoms."
Myers attributes the increased openness toward discussing menopause and the growing interest in natural products to the expansion of the women's health industry in recent years. Many treatments that feature natural ingredients such as black cohosh, soy isoflavones and vitamin D, have grown in popularity in recent years. Vitamins, supplements, herbs and homeopathic ingredients for menopause brought in $32,232,138 in the conventional channel this past year, a 19.3-percent increase in 52 weeks ending  May 5, 2012 versus the prior year,, according to SPINS.
 Euromonitor International's industry analyst Stephanie Prymas said supplements are the most popular form of treatment, but manufacturers are also releasing ingredients that address menopause in functional foods and beverages. In addition to a growing base of products, there is a growing base of consumers. "Worldwide, over the past five years, the age bracket during which women typically undergo menopause (40 to 59) grew nearly five times faster than the 39-and-under group," Prymas said.
 Perhaps the most popular ingredient for treating menopausal symptoms is black cohosh, according to Myers. Black cohosh, a perennial plant native to North America, brought in $22,905,500 this year in the conventional channel, an 8.9-percent increase in 52 weeks ending  May 5, 2012, versus the prior year, according to SPINS. "Id say that black cohosh is probably the most recognizable natural ingredient for menopause," Myers said. "In fact, even people who dont use it are most likely familiar with black cohosh and the reasons women use it. It has become so mainstream that people can find it in big box stores, chain pharmacies and just about everywhere."
Prymas said supplements containing black cohosh typically focus on the herbal aspects, particularly as gentler alternatives to hormone replacement therapy, which she noted is the only treatment FDA recognizes as a hot flash treatment.
Along with black cohosh, soy isoflavones have proven to be a popular natural remedy for hot flashes and other menopausal symptoms. Isoflavones brought in $5,063,032 in the conventional channel, a 35.8-percent increase in 52 weeks ending  May 5, 2012, versus the prior year, according to SPINS.
Frost and Sullivan's senior research analyst Kaushik Ramakrishnan Shank, Ph.D., said soy isoflavones decrease a woman's susceptibility to breast cancer, heart disease and osteoporosis. Soy isoflavones have a similar structure to estrogen and help to maintain bone mass in premenopausal women, he said. "It is observed that soy isoflavones reduce the leaching of calcium into the bloodstream and thus, conserve bone mineral density," Shank said. "Isoflavone consumption is also known to result in a moderate decrease in the urinary excretion of calcium, resulting in decreased bone loss."
Soy isoflavones compete with cranberry extracts and folic acid since they directly target the reproductive system and its disorders, Shank said. However, they are not in direct competition because specific effects and claims vary between these ingredients. A majority of soy isoflavones are available in the market in fortified foods and beverages, with dietary supplements being around one-third of the volume of fortified foods and beverages, he added.
In addition to isoflavones, ingredients such as pomegranate extract, vitamin D and sea buckthorn have risen in popularity. "Pomegranate is another one of those 'wonder ingredients' that supports womens health across the spectrum, helping keep joints functioning well so exercise isnt a chore, protecting skin and supporting healthy breast cell development, an extremely important element of womens health anytime, but especially crucial during menopause," Myers said.
Along with pomegranate, sea buckthorn contains fatty acids in the seed and pulp that help promote younger-looking skin, along with strong antioxidant power to protect cells throughout the body, Myers said. "[Sea buckthorn] is one of those products that you can use any time for maintenance, but also to proactively avoid the vaginal dryness that tends to increase with age and can be a very serious concern for women experiencing menopause or perimenopause," she added.
With aging comes additional heightened health risks such as breast cancer, cardiovascular disease (CVD) and calcium deficiency . Multivitamins that target menopausal symptoms as well as other health conditions grew 16.4 percent in the conventional channel in 52 weeks ending  May 5, 2012, versus the prior year, bringing in $942,566, according to SPINS.
However, consumers may be wary of consuming too much of a good thing. According to Prymas, vitamin D and soy have also been shown to have adverse health effects. "Soy, due to its oestrogen-like activity, has raised breast cancer concerns," Prymas said. "In terms of vitamins and minerals such as vitamin D and calcium, there is growing research to support the idea that getting too much could be just as harmful as not getting enough. With the popularity of both fortified foods and supplement usage growing, overconsumption becomes a real possibility. "
However, Prymas said that despite these risks, the market looks promising. "With so many women seeking relief from the unpleasant symptoms of menopause, the market has real potential," she said. "If manufacturers can address concerns with educational campaigns, it could be very helpful in bolstering consumer confidence."
INSIDER's Women's Health Content Library offers more insights into the women's health market and ingredients that help reduce the burden of menopause.
Subscribe and receive the latest insights on the healthy food and beverage industry.
Join 47,000+ members. Yes, it's completely free.
You May Also Like
---