Research lacking in the eye health supplement market
Research lacking in the eye health supplement market
Supplements aimed at supporting eye health could use more scientific substantiation, stability testing and products targeted to younger consumers.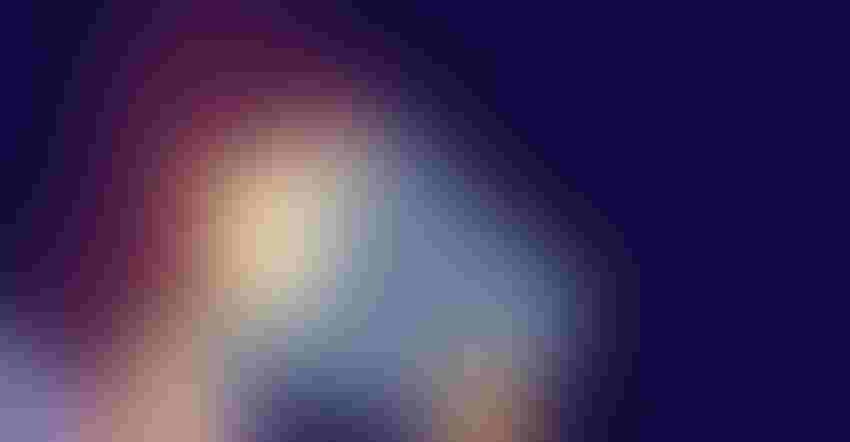 Eye health is set to become one of the great health concerns of the modern age and a major nutraceutical interest. Aging population, increasing exposure to screens, poor nutritional habits and dropping food quality are all affecting eye health globally with no prospect of trend-reversion. Considering 80% of European 12 to 15-year-olds have their own (smart)phones, and American children aged 8 to 10 spend approximately six hours each day using multimedia devices, according to a study published in the journal New Media & Society in 2015,1 it's no wonder supplementation interest in form of web searches has risen by 50% in the past five years, according to Google Trends. Vision is one of the categories where the gap between demand and availability of innovative solutions is most surprising.
Eye health market indication
According to the World Health Organization (WHO), approximately 1.3 billion people live with some form of vision impairment. The leading causes globally are uncorrected refractive errors, cataract, age-related macular degeneration (AMD), glaucoma, diabetic retinopathy, corneal opacity and trachoma. WHO considers that 80% of all vision impairment globally is avoidable, as effective solutions are widely available to prevent and sometimes cure it.
Though genetics may play an important role in vision impairment development, lifestyle has a major impact on our eyes' health. Environmental exposure, especially to UV and high energy blue light—the light emitted by our digital devices' screens, and artificial indoor lightening—but also smoking, considerably impact our eyes health.2,3
High-energy blue light radiates with the shortest wavelengths—thus having the highest energy. Daily screen exposure can cause eye strain and dry eyes in both adults and children, resulting in unnecessary eye exhaustion.4,5 Increased and prolonged exposure to high-energy blue light could be associated to the recent rise of nearsightedness diagnoses in children, since the cornea is not fully developed before the age of 14.6 This is particularly worrying since most children own digital devices, and often use several at once. Use of digital devices at night also disrupts individuals' circadian rhythm, as high energy blue light impacts the body's natural production of melatonin.7 Several studies demonstrated that over time, high energy blue light cumulative effects cause important damage to the macula, resulting in an increased risk of developing AMD.8,9
Nutritional solutions for eye health
Nutrients considered beneficial for eye health show different levels of efficacy and safety. As an essential component of rhodopsin, vitamin A is critical for vision, and its supplementation is still one of the main nutritional interventions in developing areas. In industrialized countries preformed vitamin A is abundantly available and its overconsumption can lead to accumulation in the liver, causing significant toxicity, according to the National Institutes of Health's Office of Dietary Supplements. It is therefore advised to supplement in provitamins A, such as beta-carotene. However, several studies showed beta-carotene supplementation may be associated with an increased risk of lung cancer in smokers and former smokers.10 Bilberry extract can be used to relieve eye fatigue,11 and omega-3 consumption could improve dry eye symptoms, yet the latter has been shown to have no effect on age-related macular degeneration (AMD).12 Among researched nutrients, the combination of lutein and zeaxanthin has been confirmed as the most effective in improving AMD symptoms by several scientific publications.13,14 It could also offer benefits against cataract issues and certain relief from screen exposure.15
Lutein, zeaxanthin and meso-zeaxanthin are carotenoids that deposit specifically in the macula, forming macular pigment. They filter high-energy blue light, preventing it from reaching the underlying structures of the retina, thus reducing the risk of light-induced oxidative damages, responsible for AMD on the long term, and eye strain on a shorter term.16 They each absorb different wavelengths of light and together cover a broader spectrum of high-energy blue light, offering greater protection as a combination.17 They are not produced by the human body and must therefore be supplied through diet. Average daily intake globally is estimated to be of 1 to 3 mg of lutein and zeaxanthin,18 while 6 to 20 mg per day is associated with a risk reduction of AMD.19
Eye health supplement market
Interest in vision health products is projected to grow significantly in the future. The global eye health supplements market is estimated to be worth more than 2.55 billion EUR by 2024, exhibiting a compound annual growth rate (CAGR) of 6.2% between 2016 to 2024, according to Persistence Market Research. In PharmaLinea's experience, companies worldwide report most consumer interest for eye health supplements containing antioxidants, and lutein and zeaxanthin as main ingredients. Persistence Market have been shown Research estimated that two-third of eye health supplements sold worldwide will be used for support of AMD.
Despite all this interest and growth, the market is in its early stages of development, has many flaws and opportunities. Most available products are based on herbal commodities or low-quality carotenoid sources, with no direct scientific proof of efficacy of the specific used source. Enhanced bioavailability and relevant levels of all three carotenoids are also rare, yet essential for associated benefits. Additionally, manufacturers offer AMD-targeted products based on omega-3s or beta-carotene even though these molecules have been shown to have no conclusive effect on AMD12 and may pose a problem for specific populations.10
Value for the end-user is questionable considering the recurrent absence of stability data on main ingredients at the end of the shelf-life. This piece of information is essential for manufacturers to ensure their consumers get the promised amount of active ingredients. In consumer tests from ConsumerLab, up to 40% of the tested supplements failed, most of them containing less of the main ingredient than it was claimed on the label. This issue is overlooked in the nutraceuticals industry, but is growing in importance due to increasingly educated consumers, growing numbers of consumer tests and moving-in of pharmaceutical companies. Achieving product stability requires substantial expertise in general, but here especially. PharmaLinea's R&D has found carotenoids to be highly unstable, increasingly so in liquid form, requiring special approaches to development. Although demanding, product stability presents an opportunity for challenger companies and a must for established brands aiming for support of ophthalmologists.
Despite the widely present phenomenon of pill-fatigue, tablets remain the prevalent form of eye health products. Dysphagia issues experienced by the elderly, along with generally more demanding consumers looking for alternative formats call for innovation in terms of user-friendly, convenient solutions. Although preferences vary to some extent with geography, global demand for liquid products is rising, along with convenient formats for on-the-go use, such as sachets. Great taste and other organoleptic properties are no longer a bonus, but becoming a prerequisite for success.
Another issue and opportunity on the market is alternative positioning and targeting, different from the prevailing AMD support for elderly. Eye health supplements can benefit younger adults and children, whose screen usage is continuously increasing. Carotenoid supplementation not only supports healthy vision preventively, but can also offer more immediate effects, such as eye strain prevention and protection from circadian rhythm disruption,13 which is of concern for children. Surprisingly, children, especially under the age of 12, have close to no dedicated solution available whatsoever, let alone in child-friendly form.
As awareness of the harmful effects of exposure to screens grows, so will the demand for effective, clinically substantiated and convenient solutions. Development of such products is a particularly difficult process, requiring expertise in carotenoids' stability in user-friendly product forms. The challenge is seizing the opportunity and launching a product on time to achieve an advantageous position ahead of competitors, while not rushing development, risking mistakes that could compromise brand image.
Maja Orešnik is science and research director at PharmaLinea Ltd.
References
1 Mascheroni G., Ólafsson K. "The mobile Internet: Access, use, opportunities and divides among European children." New Media Soc. 2015 Jan 14; 18(8): 1657-1679.
2 Chamorro e et al. "Effects of light-emitting diode radiations on human retinal pigment epithelial cells in vitro." Photochem Photobiol 2013 Mar-Apr;89(2):468-73. doi: 10.1111/j.1751-1097.20101237.
3 Stringham J et al. "Macular Carotenoid Supplementation Improves Visual Performance, Sleep Quality, and Adverse Physical Symptoms in Those with High Screen Time Exposure." Foods. 2017 Jun 29;6(7). pii: E47. DOI: 10.3390/foods6070047.
4 Rosenfield, M. "Computer vision syndrome (aka digital eye strain)." Optometry in Practice. 2016;17(1):1-10.
5 Sheppard A, Wolffsohn J. (2018). Digital eye strain: prevalence, measurement and amelioration." BMJ Open Ophthalmol. 2018 Apr 16;3(1):e000146. DOI: 10.1136/bmjophth-2018-000146.
6 Czepita D1 et al. "Reading, writing, working on a computer or watching television, and myopia." Klin Oczna. 2010;112(10-12):293-5.
7 Bonmati-Carrion M et al. "Protecting the melatonin rhythm through circadian healthy light exposure." Int J Mol Sci. 2014 Dec 17;15(12):23448-500. DOI: 10.3390/ijms151223448.
8 MT Coroneo. "Albedo concentration in the anterior eye: a phenomenon that locates some solar diseases. Opthalmic Surg. 1990; 21: 60-66.
9 Bone R et al. "Distribution of lutein and zeaxanthin stereoisomers in the human retina." Exp Eye Res. 1997 Feb;64(2):211-8.
10 Albanes et al. (1996). α-Tocopherol and β-carotene supplements and lung cancer incidence in the Alpha-Tocopherol, Beta-Carotene Cancer Prevention Study: effects of base-line characteristics and study compliance." J Natl Cancer Inst. 1996 Nov 6;88(21):1560-70.
11 Ozawa Y et al. "Bilberry extract supplementation for preventing eye fatigue in video display terminal workers." J Nutr Health Aging. 2015 May;19(5):548-54. doi: 10.1007/s12603-014-0573-6.
12 Chew et al. "Lutein + zeaxanthin and omega-3 fatty acids for age-related macular degeneration: the Age-Related Eye Disease Study 2 (AREDS2) randomized clinical trial." JAMA. 2013 May 15;309(19):2005-15. DOI: 10.1001/jama.2013.4997.
13 Bernstein P et al "Lutein, zeaxanthin, and meso-zeaxanthin: The basic and clinical science underlying carotenoid-based nutritional interventions against ocular disease." Prog Retin Eye Res. 2016 Jan;50:34-66. doi: 10.1016/j.preteyeres.2015.10.003.
14 Liu R et al. "Lutein and zeaxanthin supplementation and association with visual function in age-related macular degeneration." Invest Ophthalmol Vis Sci. 2014 Dec 16;56(1):252-8. doi: 10.1167/iovs.14-15553.
15 Vu H et al. "Lutein and zeaxanthin and the risk of cataract: the Melbourne visual impairment project." Invest Ophthalmol Vis Sci. 2006 Sep;47(9):3783-6.
16 Junghans A, Sies H, Stahl W. "Macular pigments lutein and zeaxanthin as blue light filters studied in liposomes." Arch Biochem Biophys. 2001 Jul 15;391(2):160-4.
17 Nolan J et al. "What is RS-zeaxanthin, and where does it come from?" Eye (Lond). 2013 Aug;27(8):899-905. DOI: 10.1038/eye.2013.98.
18 Thurnham D. "Macular zeaxanthins and lutein -- a review of dietary sources and bioavailability and some relationships with macular pigment optical density and age-related macular disease." Nutr Res Rev. 2007 Dec;20(2):163-79. DOI: 10.1017/S0954422407842235.
19 Ma L et al. "Effect of lutein and zeaxanthin on macular pigment and visual function in patients with early age-related macular degeneration." Ophthalmology. 2012 Nov;119(11):2290-7. DOI: 10.1016/j.ophtha.2012.06.014.
Subscribe and receive the latest insights on the healthy food and beverage industry.
Join 47,000+ members. Yes, it's completely free.
You May Also Like
---