Prebiotic fibers and slow-release carbs promote long-term health
Prebiotic fibers and slow-release carbs promote long-term health
Ingredient suppliers are helping dietary supplement brands hit targets ranging immune health, digestion, weight management and overall wellness.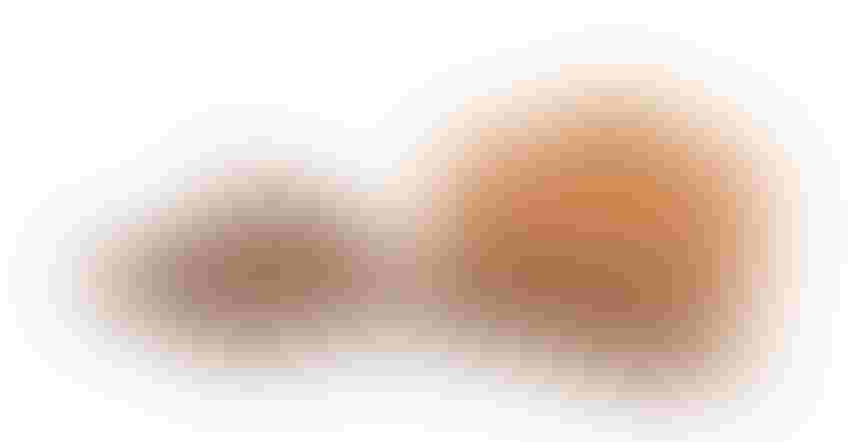 The world population is aging. According to the World Health Organization (WHO), the number of people 60 and older will double from 2020 to 2050—from 1 billion to 2.1 billion of the world's population. Not surprisingly, nutrition has been proven to be strongly related to healthy aging.
Diet is a key factor in the prevention and management of major health challenges, including noncommunicable and infectious diseases. Neglecting to focus on good nutrition may weaken one's immune system and give pathogens more success. Balanced nutrition to support immune health includes the necessary minerals and vitamins and sufficient energy intake. Maintaining balanced microbiota composition with beneficial microorganisms and lower blood glucose levels—which helps avoid hyperglycemia—are also important.
The United Nations has called the coming decade the Decade of Healthy Ageing (2021-2030) in an effort to urge people and governments to put a spotlight on the advantages of choosing healthier lifestyles to support positive aging. This focus not only leads to more satisfactory lifestyles, but also may help to maintain a strong inner defense and to help prevent noncommunicable diseases or delay their onset.
Editor's note: Our "Healthy aging and geroscience" digital magazine is chock-full of content about the healthy aging niche. Click the link for a free download.
In fact, a proprietary consumer survey conducted by HealthFocus International on behalf of BENEO indicated that 79% of respondents 50 and older are keenly interested in maintaining their ability to continue their normal activities as they age. As such, many consumers are adopting a long-term approach to health maintenance, wanting to stay fit and active until as late in life as possible. While this mindset may have been accelerated by the pandemic, consumers are now taking a more active interest in pursuing it.
A healthy gut defense
Diet and exercise have long been associated with healthier lifestyles at all ages but are especially important as people age, particularly as metabolism changes. Two key areas for a healthy approach to aging are maintaining a healthy gut and taking charge of blood sugar management.
As people age, the gut microbiome changes, weakening a person's inner defense system. The benefits that nutrition can offer in terms of supporting gut health and helping strengthen the inner defense system have become of increasing interest to older consumers, according to the aforementioned HealthFocus International research. The survey showed that 50% of respondents are extremely or very concerned about gastrointestinal (GI)/digestive problems and 56% about their immune health. To help manage these issues, half of these consumers already choose foods and beverages they believe aid their digestion and support their immune system.
Prevention and positive nutrition
The inner defense system is supported by a number of vitamins and minerals, such as vitamins A, B6, B12, folate (B9), D and C, as well as zinc, copper, iron and selenium. These nutrients play an important role in supporting the biochemical pathways vital to immune response. As 70% of the inner defense system is located in the gut, nutrition that is beneficial to the gut and its microbiome also supports the inner defense system. Therefore, by selectively promoting the growth of good bacteria in the gut, the gut ecosystem can be positively influenced in various ways, thus strengthening the immune system. Prebiotics support a healthy microbiota, improve the gut environment to make life for pathogens more difficult, strengthen the gut barrier function, and help regulate bowel functions.
In addition to providing a healthy outlook for the gut, chicory root fiber also plays a role in supporting a low-glycemic diet while enriching food and beverages with prebiotic dietary fiber, helping to close the fiber gap.
Inulin and oligofructose are also clinically proven prebiotics, internationally accepted by scientific experts in the field like the International Scientific Association for Probiotics and Prebiotics (ISAPP) and based on more than two decades of scientific research.
Blood sugar matters
As people age, the potential increases for them to develop noncommunicable diseases such as diabetes. At the same time, the body's ability to correct dietary mistakes decreases. The metabolic and physiological risk factors of contracting—or delaying the onset of—a noncommunicable disease are influenced by a range of factors, such as having high blood glucose and blood fat levels or raised blood pressure, or being overweight or obese. However, the development of such diseases can be mitigated by diet and lifestyle-related changes.
Carbohydrates are an important part of a person's diet in all life stages. They are in fact the largest part of the intake recommendations for macronutrients, which suggest carbs should represent between 55% to 75% of a person's energy intake. Evidence-based reports suggest the preferred choice of carbohydrate should be one that is slowly available. This can aid a lower blood glucose profile to be maintained throughout the day, enabling a lower insulin level to be achieved. Not only does this support metabolic health, but it also can benefit fat oxidation for energy production and inhibit the storage of fat, which may help to support weight management. With all this in mind, the nutritional quality of carbohydrates is important to healthy aging, and on top of that, lower blood-sugar levels have been shown to help strengthen immunity.
Functional ingredients are key
The pandemic inspired people—especially seniors—to pay more attention to their food and beverage choices, and to take advantage of opportunities to boost their long-term health, immunity and mental stability. Many R&D teams are developing new product innovations to support consumer health goals, while others are working toward product quality improvements by incorporating functional ingredients such as prebiotic fibers and slow-release carbohydrates. This is why so many brands are turning to their ingredient suppliers to not only help deliver immune support, but also to promote long-term health.
Anke Sentko is VP of regulatory affairs and nutrition communication at BENEO, a supplier of prebiotics such as Orafti inulin and oligofructose chicory root fibers, which are non-GMO and extracted via gentle hot water. The company also supplies Palatinose, an isomaltulose.
Subscribe and receive the latest insights on the healthy food and beverage industry.
Join 47,000+ members. Yes, it's completely free.
You May Also Like
---