Leveraging '-biotics' to unlock microbiome opportunities
Leveraging '-biotics' to unlock microbiome opportunities
With concerns spanning immune health to weight management, consumers are interested in whether prebiotics, probiotics and synbiotics can help.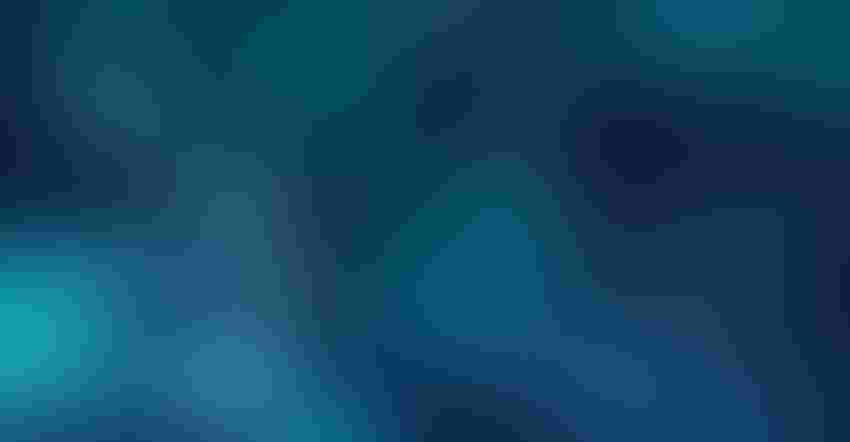 Dietary supplements have never been more popular, with proprietary Euromonitor data valuing the U.S. retail market (not including vitamins) at $18 billion in 2020, and the global retail market at US$69 billion. In the U.S. alone, sales of vitamin and mineral tablets were up by 16.7% in July 2020 compared with the previous year, according to exclusive Nielsen information in a Financial Times article—purchases more than doubled in March 2020, as COVID-19 cases began to increase around the world.
This rising demand—accelerated but not created by the pandemic—can be attributed to significant shifts in consumers' health priorities. In 2021, 38% of U.S. consumers said their views on health and wellness had changed in the last year, according to the Hartman Group (Health & Wellness: Reimagining Well-being Amid COVID-19).
A recent survey from an FMCG Gurus webinar found that more than half of U.S. shoppers became more conscious about their mental well-being as a result of COVID-19, and a similar number reported immune health as a top concern. As links continue to be found between obesity and increased Covid mortality,1 almost a third of shoppers said they are also more conscious of their weight and metabolic health, compared with only 21% prior to the pandemic, according to ADM's OutsideVoice consumer insights platform.
Interest in the complex communities of microorganisms that live in the human body has also exploded in recent years. Well-informed shoppers are now aware of the potential links between a robust microbiome and other health areas, including mental well-being, immunity and weight management. Indeed, 57% of U.S. consumers already take supplements to support their microbiome (Hartman Group: Functional Food & beverage and Supplements 2020), while 22% of European adults do so to manage their weight (FMCG Gurus: Functional Lifestyle Explored). Almost two-thirds of global consumers also associate probiotics and live cultures with immune health (FMCG Gurus: How has COVID-19 changed consumer behavior), and 24% stated that aiding mental well-being is the main reason they purchase supplements (FMCG Gurus: probiotics in 2021).
This indicates an opportunity for dietary supplements manufacturers to develop products that can meet the evolving needs of the conscious consumer.
The microbiome and mental well-being
With 63% of North Americans stating they had become more conscious of their mental health as a result of the pandemic (FMCG Gurus' COVID-19 report), demand for dietary supplements that help alleviate anxiety and promote stress relief is rising (Hartman Group, 2020 report). According to a growing body of research, ingredients aimed at supporting the microbiome could also offer potential benefits in terms of maintaining mental well-being.2
In light of this evidence, and with a reported 51% of global consumers planning to improve their cognitive or mental health over the next 12 months (FMCG Gurus), producers looking for an edge are investigating the potential of new microbiome ingredients to support stressed-out shoppers.
ADM is currently supporting a clinical study with the University of Oxford involving the use of the company's multi-strain ingredient by individuals that suffer from low mood. Depending on the outcome, this research could potentially pave the way for further research into depression and expand the reach of this new and exciting branch of microbiome understanding.
The microbiome and immune health
The outbreak of COVID-19 saw concerns around immunity reach an all-time high, according to OutsideVoice data. By July 2020, 64% of those canvassed by FMCG Gurus' COVID-19 survey stated they had become more concerned about their immune state, culminating today with 81% of U.S. consumers intending to improve their immune health.
Recent research suggests an important role for the gut microbiome in helping fend off infections and building a strong intestinal barrier,3 and consumers are taking notice. Probiotics and cultures are listed among the top three ingredients associated with immune health, according to FMCG Gurus analysis, and this increased awareness is driving demand for microbiome-supporting ingredients.
Lactobacillus rhamnosus CNCM I-4036, a live microorganism strain recently identified by ADM, is a prime example. It showed a positive anti-inflammatory marker effect in a pre-clinical animal study,4 and also inhibited pathogenic organisms in a pre-clinical in vitro model.5 As the effects age and environment can have on the immune system become more well-known, these solutions will become relevant to an ever-widening demographic, maximizing their value for forward-thinking supplement manufacturers.
The microbiome and metabolic health
Metabolic health, particularly relating to weight management, is another major concern for consumers looking to take control of their well-being post-Covid. In February 2021, 52% of U.S. consumers reported feeling uneasy about their weight after a year of increased comfort eating (FMCG Gurus Covid-19 report). To combat these concerns, shoppers are increasingly looking to microbiome-based solutions (OutsideVoice)—over a third of U.S. supplements consumers reported doing so to improve their weight (FMCG Gurus: Exploring the Impact of Nutritional Supplements – Global – 2020).
In terms of solutions, probiotics, or live cultures, are a popular choice among consumers who already use dietary supplements, with more than half believing they are helpful for maintaining a healthy weight, according to exploratory research from Buzzback.
BPL1 (Bifidobacterium animalis subsp. lactis CECT 8145)—a proprietary microbiome solution from ADM—is a probiotic strain that targets factors related to metabolic health and weight management. BPL1, and its heat-treated postbiotic variation HT-BPL1, demonstrated a positive influence on multiple markers linked to metabolic health, including waist circumference (HT-BPL1), abdominal fat mass proportion (live BPL1 in children with Prader Willi Syndrome over 4.5 years of age) and body mass index (BMI) (live BPL1) in two clinical trials.6,7
At the other end of the spectrum, prebiotic ingredients which feed probiotic bacteria could also offer serious benefits to the weight-conscious consumer. Clinical studies have demonstrated that prebiotics (as Fibersol, from ADM) can provide support for the gastrointestinal (GI) tract, while also contributing to reducing the rise in blood glucose after meals—the EU approved a health claim in 2014 for nondigestible carbohydrates and glycemic response. Versatile and effective, solutions like these can be used in a wide range of formats, including sachets and functional beverages, to create on-trend products that target consumer's weight management concerns.
The growing potential of synbiotics
Today's holistically minded shoppers are mainly seeking multifunctional products, so synbiotics offer real potential for supplement manufacturers. An expert panel under the auspices of the International Scientific Association for Probiotics and Prebiotics (ISAPP) defined a synbiotic as "A mixture, comprising live microorganisms and substrate(s) selectively utilized by host microorganisms, that confers a health benefit on the host." Typically involving a probiotic and a prebiotic, synbiotics allow producers to bring together the best solutions for mental wellness, immunity and weight management to create a "super supplement" perfectly positioned to address fast-changing trends.
What's next?
The supplements market has changed drastically over the past year, rapidly becoming one of the fastest-growing consumer retail categories, according to research by Euromonitor. To stand out, brands must center their approach around the developing needs of consumers and embrace the microbiome as the gateway to wellness.
Beyond functional benefits, producers need to pay close attention to convenience, digestibility and affordability, as busy consumers are more likely to favor solutions easily incorporated into their routines, such as nutraceutical gummies, tablets or functional foods and beverages.
Clean label positioning is another important consideration for manufacturers looking to appeal to the 48% of U.S. consumers who stated that natural ingredients are a key factor in their supplement purchasing decisions.
To successfully navigate these demands, brands need the support of experienced formulation experts and ingredient suppliers that can help turn an innovative concept into a best-selling supplement.
Interested in more content surrounding prebiotics and the gut microbiome? Check out the "Probiotics: Macro trends in microorganisms" digital magazine.
Marta Tortajada Serra is vice president of science and technology of health and wellness at ADM. She is passionate about research and leading in the development of food, feed and specialty ingredient solutions, which she's contributed to for the past two decades. Serra's current role at ADM focuses on microbiome and bioactives research, as well as bringing in new probiotic, prebiotic and postbiotic products.
References
1 Mahase E. "Covid-19: Why are age and obesity risk factors for serious disease?" BMJ. 2020;371:m4130.
2 Clapp M et al. "Gut microbiota's effect on mental health: The gut-brain axis." Clin Pract. 2017;7(4):987.
3 Zheng D et al. "Interaction between microbiota and immunity in health and disease." Cell Res. 2020;30:492-506.
4 Plaza-Diaz J et al. "Effects of Lactobacillus paracasei CNCM I-4034, Bifidobacterium breve CNCM I-4035 and Lactobacillus rhamnosus CNCM I-4036 on hepatic steatosis in Zucker rats." PLoS One. 2014;9(5):e98401.
5 Munoz-Quezada S et al. "Competitive inhibition of three novel bacteria isolated from faeces of breast milk-fed infants against selected enteropathogens." Br J Nutr. 2013;109(S2):S63-69.
6 Pedret A et al. "Effects of daily consumption of the probiotic Bifidobacterium animalis subsp. lactis CECT 8145 on anthropometric adiposity biomarkers in abdominally obese subjects: a randomized controlled trial." Int J Obes (Lond). 2019;43(9):1863‐1868.
7 Amat-Bou M et al. "Effects of Bifidobacterium animalis Subsp. lactis (BPL1) Supplementation in Children and Adolescents with Prader–Willi Syndrome: A Randomized Crossover Trial." Nutrients. 2020;12:3123.
Subscribe and receive the latest insights on the health and nutrition industry.
Join 37,000+ members. Yes, it's completely free.
You May Also Like
---