Ingredients for managing sleep and stress
Ingredients for managing sleep and stress
Collectively, Americans want better sleep and less stress. This fact is demonstrated by the increased sales of supplements which do just that. Here's what you need to know.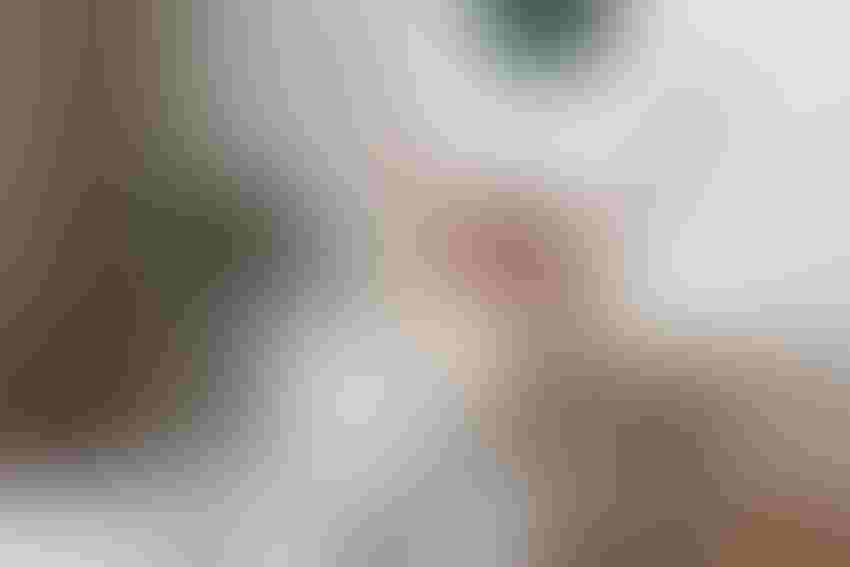 We're all experiencing being tired all day long, drinking bottomless amounts of coffee, and then laying awake for hours at night. The pandemic, inflation, politics, and any number of personal issues affect our daily levels of stress and sleep quality.
And while acute stress can be good for your health⸺think exercise⸺chronic stress can lead to weight gain, mental health issues, and immune disorders. Only 56% of the US population gets the recommended 7-8 hours of sleep each night. Put all these together and you get a population that's overstimulated and overtired. 
We're also a self-aware bunch. Consumer trends show increases across the board for sleep and stress supplements such as melatonin (62%), ashwagandha (78%), chamomile (248%), and green coffee extract (95%). That means the vast majority of us are looking for ways to chill out or have more energy. 
[This information came from a SupplySide 365 webinar, if you'd like to watch or listen to this information in greater detail, sign up for SupplySide Network 365. Here you'll find this webinar as well as monthly educational webinars as well as on-demand content relevant to the health and nutrition industry.]
Supplement formulators can provide a multifaceted approach to the current market by targeting both sleep quality and stress management for consumers who are taking hold of their wellness post-pandemic, redefining health for themselves.
HEALTHY SLEEP PROMOTION
 "Nutrition companies should embrace sleep as part of a healthy lifestyle," Dr. Michael Grandner, director of the Sleep and Health Research program at the University of Arizona, says. Promoting sleep health is linked to a healthy metabolism, heart, weight, and immune system. "Rather than fixing a sleeping problem," Grandner said, "we're promoting sleep health, which is supportive of these things."
Both sleep and stress support supplements saw over 30% growth on Amazon post-pandemic, according to SPINS sales data, a trend expected to increase even as shopping habits normalize with inflation. 
Getting less than six hours of quality sleep each night is associated with feelings of failure, trouble concentrating, and depressed mood. Actually, Grandner says the number one reason people make changes to their sleep is to help affect their mood. Other benefits of getting enough sleep include maintaining weight loss, supporting a healthy immune response to a cold or flu, and increased levels of daytime energy.
According to Grander, in addition to mental health and energy, poor sleep quality is associated with 35% decreased likelihood of successful weight loss at six months, and increases the risk of obesity, heart attack, and stroke. Getting less than six hours of sleep increases your risk of hypertension by 20% and developing type 2 Diabetes by 33%. 
Melatonin, a hormone that tells your brain it's nighttime, is probably the most well-known supplement for aiding in sleep. Grandner says the timing of melatonin is more important than dosage, something consumers are often getting wrong. He recommends a small dose about six hours before bedtime, or about 10 hours before the midpoint of your sleep, and another small dose, approximately 5mg, closer to bedtime, helping to keep your brain on the circadian rhythm. 
INGREDIENTS FOR STRESS AND SLEEP MANAGEMENT
David Foreman, president of Herbal Pharmacist explains over 75% of adults reported experiencing moderate to high levels of stress each month, and that was pre-pandemic. Even moderate levels of stress over time affects neurotransmitter and hormone imbalances, triggers nutrient depletion, and leads to adrenal fatigue. Reaching for caffeine and other stimulants actually exacerbates these issues, causing a spiral of imbalances and fatigue. In fact, chronic stress contributes to fatigue, immune disorders, digestive and reproductive issues, and joint issues. Specific to men, chronic stress can lead to decreased testosterone, decreased sexual desire, and muscle weakness. 
Foreman breaks down some of the top supplements to target stress beneath the surface, impacting these hormonal imbalances. To target stress, consider caralluma, which supports stress reduction by stimulating dopamine, a hormone that helps the ability to concentrate. Effective in neurotransmitter-support formulas, a typical dose is 500mg/twice daily.
L-theanine is also a stress-reliever ingredient, enhancing alpha brain waves, promoting creativity and focus. L-theanine is the amino acid from green tea and the leading brand is Suntheanine, showing efficacy at 200mg/daily and some studies showing alertness even as low as 50mg.
Kanna, known as Zembrin, actually calms down the areas in the brain where stress starts - the amygdala/hypothalamus, stopping the cascade of stress. A dose of 25mg/day doesn't make you drowsy or impede your ability to focus, making it an excellent addition to daytime supplements.
However, Foreman suggests the key to success is combining ingredients to target both stress and sleep. "When we have a positive effect on stress, I can almost guarantee we're having a positive effect on sleep," Foreman said. 
Foreman also points out that magnesium and ashwagandha are the top ingredients for wellness seekers last year, up 351% and 212% respectively, for grocery trends overall. Primarily used for adrenal support, ashwagandha positively impacts serotonin receptors and decreases cortisol levels, aka the stress hormone, leading to deeper, longer sleep. The leading brands of ashwagandha are Sensoril and KSM-66 with dosage between 250mg/day and 300mg twice daily.
Milk protein hydrolysate, basically casein that comes from dairy, is another natural ingredient to support stress by reducing cortisol levels and helping to improve sleep. Lactium dosage varies between 150-600mg/day.
Sleep support pairs naturally with ingredients to help the body cope and adapt to stress. The majority of consumers surveyed globally are interested in food, drink, and supplement products that both alleviate stress and anxiety and aid in better quality sleep.
SLEEP SUPPLEMENT FORMULATION TRENDS
The market for sleep supplements is up 23% in conventional channels, according to Foreman, with cognitive health supplements, energy supplements, and calmative and mood support being the top subcategories. The majority of the top 10 products are melatonin or melatonin complexes. On Amazon, Zarbee's Naturals Sleep with berry-flavored melatonin is the top sleep support product.
Capsules still hold the market share on methods for stress support, but gummies are up 69% in conventional grocery and up 141% year-over-year on Amazon, with Goli's ashwagandha gummies leading the top five stress products on Amazon. Soft chew form is also up 88% in conventional channels. 
Foreman recommends looking for unique delivery methods. "Consumers have pill fatigue," he said, "Try gummies, films, powders, sachets, shots, beverages."
MAKING SUPPLEMENTS A DAILY RITUAL
Speaking of beverages, the top 10 subcategories contributing to grocery growth include water and soda alternatives. When looking at the main functional ingredients for sleep and stress —ashwagandha, CBD, chamomile, lemon balm, magnesium, and/or theanine—SPINS is seeing massive growth in ready-to-drink coffees, teas, and sparkling waters containing these ingredients. 
With minor, expected growth in non-chocolate candies, particularly gummies, chocolates, and baked goods, enhancement in liquid beverages are leading the trends in sleep and stress.
"It's interesting to see how applications of different types of sleep and stress ingredients are being incorporated into consumers' daily life, not just in supplements," Caroline Davidson, director of channel partnerships for SPINS, said. "Consumers are really wanting functionality and benefit from anything they eat or drink throughout the day."
New products entering the market include drink mixes, sparkling hot tea, and chocolate bites. As Davidson said, products need to be targeted toward a daily ritual, such as Four Sigmatic's "daily calm" coffee creamer or Goli Bites multivitamin chocolates. 
Formulating products for both sleep and stress support means combining botanicals, such as ashwagandha and Zembrin, Foreman recommends, and then consider adding in nutritional support ingredients like magnesium or P-5-P (vitamin B6). Brands focusing more on the function of the product rather than individualized ingredients are able to break into the market.
SLEEP SUPPORT TRENDS UP ON AMAZON AND MARKETS
SPINS data has found specifically on Amazon, stress support has seen 30% growth year-over year from Jan 2020 to Dec 2021, with spikes as consumers dealt with kids out of school, the great resignation, and mental health issues. Amazon became a go-to channel to purchase stress support supplements.
The top five brands per revenue on Amazon are: Nature's Vitality Calm, Goli, The Genius Brand, Gaia Herbs, and Pure Encapsulations. SPINS director of business development, Jake Bernstein, says there is room in the market for new brands to enter the stress-support category with the top 10 brands only taking up 41% of market share. Herbal products are driving the trends of stress support, with complexes of ashwagandha and mushrooms, as well as magnesium. 
The top five brands per revenue on Amazon channel for sleep are: Natrol, Zarbee's Naturals, Olly, Carlyle, and ZZZQuil, comprising 51% market share of the top 10 brands. 
Bernstein says trends on Amazon are only going to continue as it relates to stress and sleep. Davidson also points out supply chain issues affecting consumer purchasing, leading consumers to stock up when they see items in store and retailers being competitive with prices and new products. "As we've seen retailers needing to adapt to a lot of the supply chain issues or differentiating their products, retailers are saying they want to know what's happening online and on Amazon," Davidson said. 
Subscribe and receive the latest insights on the health and nutrition industry.
Join 37,000+ members. Yes, it's completely free.
You May Also Like
---