Eye Health and Aging
Eye Health and Aging
Research shows a benefit for taking dietary ingredients, such as omega-3s, lutein, zeaxanthin, vitamins C and E, beta-carotene and zinc for eye concerns.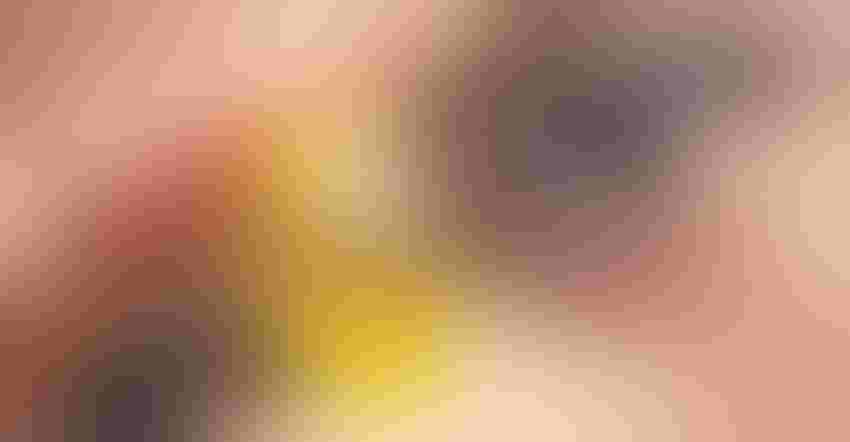 "Of all the senses, sight must be the most delightful."—Helen Keller
The eye is a sense organ. Out of all the five senses, vision seems the most important. Humans are unusual in their reliance on sight as their dominant sense. Author David Hyerle estimated 90 percent of what people learn during their lifetime is learned through the eyes ("A Field Guide to Using Visual Tools."  ISBN-13:  978-0871203670 ). Seeing is such a big part of everyday life that it requires about half of the brain to get involved.1
Fun Eye Facts (from the Canadian Association of Optometrists)
·         A person blinks about 12 to 20 times every minute. The average blink lasts for about one-tenth to one-third of a second.
·         The lifespan of the average eyelash is five months; the rest of the hair lasts 2 to4 years.
·         The eye has more than 2 million moving parts.
·         The eyes contain 7 million cones that help people see color and detail, and 100 million cells, called rods, that help people see better in the dark.
·         Ommatophobia is the fear of eyes.
Major Eye Health Issues
As people get older, some issues tend to occur to the eyes. Refractive errors are the most common and include:
·         Myopia (nearsightedness);
·         Hyperopia (farsightedness);
·         Presbyopia (farsightedness caused by loss of elasticity of the lens of the eye); and
·         Astigmatism (a lens defect resulting in blurred or distorted images).
Age-related macular degeneration (AMD) is deterioration of the central portion of the retina (macula), the small area responsible for focusing central vision in the eye, and controlling the ability to read, drive a car, recognize faces or colors, and see objects in fine detail (visual acuity). Macular degeneration is the leading cause of vision loss, affecting more than 10 million Americans—more than cataracts and glaucoma combined, according to the Foundation Fighting Blindness. It normally occurs in people ages 50 and older, and at present, macular degeneration is considered an incurable eye disease. The risk factors include:
·         Smoking. Research shows smoking increases the risk of AMD two-fold.2
·         Race. Caucasians are much more likely to get AMD than people of African descent, according to the National Eye Institute.
·         Family history. People with a family history of AMD are at higher risk.
Cataracts is a medical condition where the lens of the eye becomes progressively opaque, which results in blurred vision. The risk of getting a cataract increases as one gets older. Risk factors include: certain diseases, such as diabetes, according to American Optometric Association; smoking and alcohol use; and the environment, such as prolonged exposure to sunlight and computer screens.
Diabetic retinopathy is a medical condition that affects blood vessels in the retina, light-sensitive tissue lining the back of the eye. It is the most common cause of vision loss among people with diabetes (both type 1 and type 2), and the leading cause of vision impairment and blindness. During pregnancy, diabetic retinopathy may be a problem for women with diabetes. The longer a person has diabetes, the greater his/her chance of developing diabetic retinopathy, according to American Optometric Association.
Glaucoma is a group of diseases that damage the eye's optic nerve—the bundle of nerve fibers that connects the eye to the brain. Some types of glaucoma are associated with elevated pressure inside the eye. In adults, diabetes nearly doubles the risk of glaucoma. Anyone can develop glaucoma, but some people are at higher risk than others including African Americans over age 40; everyone over age 60, especially Mexican Americans; and people with a family history of glaucoma, according to the Glaucoma Research Foundation.
Dietary Supplements for Eye Conditions
Eye supplements are nutritional products that contain vitamins and other nutrients research has shown to be beneficial for maintaining eye health and good vision. Many people turn to dietary supplements to prevent or slow the progression of certain eye diseases states, such as AMD, cataract, glaucoma and diabetic retinopathy. Current data from the National Institutes of Health's (NIH) National Center for Complementary and Integrative Health (NCCIH) show a benefit for taking dietary supplements for certain disease states, specifically AMD and cataracts.
No evidence supports dietary supplements' value to glaucoma. Recent evidence suggests caffeine, antioxidants and oxidant dietary factors may play a role in the risk of glaucoma.1
A formula consisting of vitamins C, D3 and E (d-a tocopherol); zinc oxide; eicosapentaenoic acid (EPA); docosahexaenoic acid (DHA); alpha-lipoic acid; coenzyme Q10 (CoQ10); mixed tocotrienols/tocopherols; zeaxanthin; lutein; benfotiamine; N-acetyl cysteine; grape seed extract; resveratrol; turmeric root extract; green tea leaf; and Pycnogenol™ (a patented French maritime pine bark extract, from Horphag Research) demonstrated clinically meaningful improvements in visual function in subjects with diabetic retinopathy.2
Most nutrient research has revolved around AMD. According to the National Eye Institute (NEI), more than 8 million people are at risk for experiencing AMD, and 1.75 million people have an advanced form of AMD.
Two of the most important studies showing the benefits of eye supplements are the AREDS and AREDS2 studies sponsored by the NEI. (AREDS is an acronym for "Age-Related Eye Disease Study.")  Both multicenter U.S. clinical trials enrolled several thousand participants and had a follow-up period of at least five years.
AREDS investigated the effect of use of a daily multivitamin supplement on the development and progression of AMD and cataracts in a population of approximately 3,600 participants ages 55 to 80.3 The results, published in 2001, showed the antioxidant multivitamin used in the study reduced the risk of AMD progression to advanced stages among people at high risk of vision loss from macular degeneration by about 25 percent. Also, in the same high-risk group that included participants with intermediate or advanced AMD in one eye, but not the other, the daily multivitamin reduced the risk of vision loss caused by advanced AMD by about 19 percent. The multivitamin had no effect on cataracts.
The original AREDS formulation was 500 mg of vitamin C, 400 IU of vitamin E (d-alpha form), 15 mg of beta-carotene, 80 mg of zinc (zinc oxide) and 2 mg of copper (cupric oxide).
AREDS2 investigated the effect of modifications of the original AREDS supplement formula on the development and progression of AMD and cataracts.4 The primary goal was to determine if adding omega-3 fatty acids or the antioxidants lutein and zeaxanthin to the original AREDS formulation would make it more effective for reducing the risk of advanced AMD or cataracts.
In AREDS2, participants took one of four AREDS formulas (or placebo) daily for five years. The formulations were: (1) control/original AREDS formulation only, (2) lutein/zeaxanthin added to the formulation, (3) DHA/EPA omega-3 fatty acids (1,000 mg) added, and (4) lutein/zeaxanthin and DHA/EPA omega-3 fatty acids (1,000 mg) added.
Results showed participants in the study who took an AREDS formulation that included lutein and zeaxanthin (but not beta-carotene) had an 18 percent lower risk of developing advanced AMD over the five years of the study, compared with participants who took the original AREDS formulation. Additionally, subgroup participants, when taking a daily multivitamin that included 10 mg of lutein and 2 mg of zeaxanthin, were up to 25 percent less likely to develop advanced AMD—compared with participants with similar dietary intake who did not take a carotenoid supplement.
Finally, former smokers who took AREDS with beta-carotene had a higher incidence of lung cancer. The investigators found no significant changes in the effectiveness of the formulation when they removed beta-carotene or lowered zinc. None of the modified AREDS supplement formulations used in AREDS2—including those containing 1,000 mg of omega-3 fatty acids (350 mg DHA and 650 mg EPA)—prevented or reduced the risk of cataracts. However, when the participants were ranked according to their dietary lutein/zeaxanthin intake, it appeared to make a difference for the group with the lowest dietary levels. Within that group, lutein/zeaxanthin was associated with a 32 percent reduction in progression to cataract surgery.
The AREDS2 formulation was 500 mg of vitamin C, 400 IU of vitamin E (d-alpha form), 80 mg of zinc (as zinc oxide), 10 mg of lutein and 2 mg of zeaxanthin.
Robin Koon is executive vice president at Best Formulations, and has more than 35 years of pharmaceutical experience in clinical pharmacy, as a retail drug chain executive, in managed-care and in manufacturing.
References
1.       Sheth B et al. "Orientation maps of subjective contours in visual cortex." Science. 1996 Dec 20;274(5295):2110-5.
2.       Seddon J et al. "A prospective study of cigarette smoking and age-related macular degeneration in women." JAMA. 1996 Oct 9;276(14):1141-6.
3.       Bussel I, Are A. "Dietary factors and the risk of glaucoma: a review." Ther Adv Chronic Dis. 2014 Jul;5(4):188-194. DOI:  10.1177/2040622314530181
4.       Chous A et al. "The Diabetes Visual Function Supplement Study (DiVFuSS)." Br J Ophthalmol. 2016 Feb;100(2):227-34. doi: 10.1136/bjophthalmol-2014-306534.
5.       Age-Related Eye Disease Study Research Group. "A randomized, placebo-controlled, clinical trial of high-dose supplementation with vitamins C and E, beta carotene, and zinc for age-related macular degeneration and vision loss: AREDS report no. 8." Arch Ophthalmol. 2001 Oct;119(10):1417-36.
6.       Chew E et al. "Long-term effects of vitamins C and E, β-carotene, and zinc on age-related macular degeneration: AREDS report no. 35." Ophthalmology. 2013 Aug;120(8):1604-11.e4. DOI: 10.1016/j.ophtha.2013.01.021.
Subscribe and receive the latest insights on the healthy food and beverage industry.
Join 47,000+ members. Yes, it's completely free.
You May Also Like
---