Broker Selection Still the Key to Managing Product Liability Insurance
Broker Selection Still the Key to Managing Product Liability Insurance
Selecting the best insurance broker for a dietary supplement brand requires an understanding of coverage options, discounts and wholesalers.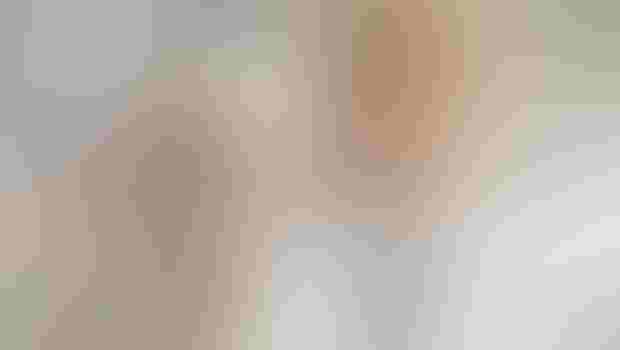 While premiums for product liability insurance have dropped dramatically in the past 10 years, they still represent a healthy expense for raw materials suppliers, contract manufacturers and retailers of dietary supplements. Other kinds of commercial insurance are also important and need proper attention (automobile, workers compensation, fire, cyber liability, directors and officers, etc.),ut product liability insurance is where most of insurance dollars are spent.
A capable insurance broker with in-depth knowledge of the nutraceutical industry is a valuable asset to a supplement company. He or she should be able to readily answer these questions:
·         How much product liability insurance is enough for a company of our size and category (raw materials, contract manufacturing, etc.)?
·         We've heard about association insurance programs—do they really offer the premium discounts they imply?
·         Do GMP (good manufacturing practice) certifications get a discount?
·         What if any ingredients are excluded by product liability insurance, and what do we do if we sell products that contain one of these ingredients?
·         Are we covered if we get sued for false advertising in connection with our label language?
·         What about Prop 65 claims against us?
·         Do product liability policies cover the costs of a product recall?
·         What premium payment plans are available?
·         My supplier says he has to charge me for getting "additional insured" status on the product liability policy, does this sound right?
·         What is terrorism coverage, how much does it cost and do I really need it?
·         Why must a wholesale broker be used when cutting out this "middleman" could save us money?
Industry Specialization
An insurance broker with one or two clients in the dietary supplement business is not going to know the answer to these and other questions that follow. A broker dedicated to the industry on a daily basis will be compelled to know the answers. Such a broker should also be able to give references in the industry from manufacturers or retailers of supplements, or other consultants serving the industry such as attorneys, associations, testing labs and GMP consultants.
Insurance Marketplace Knowledge
A knowledgeable broker can rattle off the names of insurers offering product liability to the industry and identify specific traits of the carriers that might or might not be a good fit for a particular company. These traits would include such things as the minimum premium of each carrier, their ingredient exclusions, levels of deductibles and whether or not the policy is subject to an additional premium after policy expiration. From carrier to carrier, these things can vary, and they are constantly changing. And no, product liability policies do not cover the costs of a product recall, with a couple of insignificant exceptions.
Service Capabilities
Once a policy is placed and paid for, there is the inevitable need for backroom support, such as certificates of insurance for trade shows, in-store demos and customers who want the insurance certificate. It is critical to ensure a broker has the support staff to service these needs. In addition, the support staff should have the background and familiarity with the industry to answer routine questions as they arise, and in a timely and accurate manner. Ask how many times a certificate of insurance becomes the Achilles heel when planning an event or inking a new customer. This should not happen with a well-rounded insurance brokerage service team that is familiar with the supplement industry's quirks.
The Wholesale Broker
Most people do not know that their broker (often called the retail broker) does not speak or negotiate directly with the insurance company underwriter when placing a policy. The carriers generally compel the use of a wholesale broker, which is the person who actually does the negotiating.  But this negotiation is done under the direction and control of the retail broker, who coordinates activities between the four parties (the brand, the retail and wholesale brokers and the insurer). Further, it obviously behooves the retail broker to pick a wholesale broker who knows the issues surrounding product liability for the supplement industry. If the selected wholesale broker is a weak player, the process will break down, and the premium will almost certainly go up.
If a company senses it might be time to consider a new retail broker, don't wait until the renewal quotes arrive from an incumbent broker (at the last minute). Don't wait until an avoidable insurance crisis occurs. Start seeking alternatives at least three months prior to the renewal date.  A motivated, professional retail insurance broker will dispense good advice and answer questions at any time, regardless of the renewal date.
Greg Doherty ([email protected], [626] 535-1409) is a commercial insurance broker with Bolton & Co. Insurance Brokers and Employee Benefits Consultants. He is the executive vice president and managing director of the dietary supplement practice group for the firm. He has four decades of experience as a broker, focusing solely on the dietary supplement industry for the last 14 years.
Subscribe and receive the latest insights on the healthy food and beverage industry.
Join 47,000+ members. Yes, it's completely free.
You May Also Like
---