Astaxanthin and healthy aging
Astaxanthin and healthy aging
Research on astaxanthin shows it helps reduce the negative effects of aging by neutralizing free radicals within the body's cells.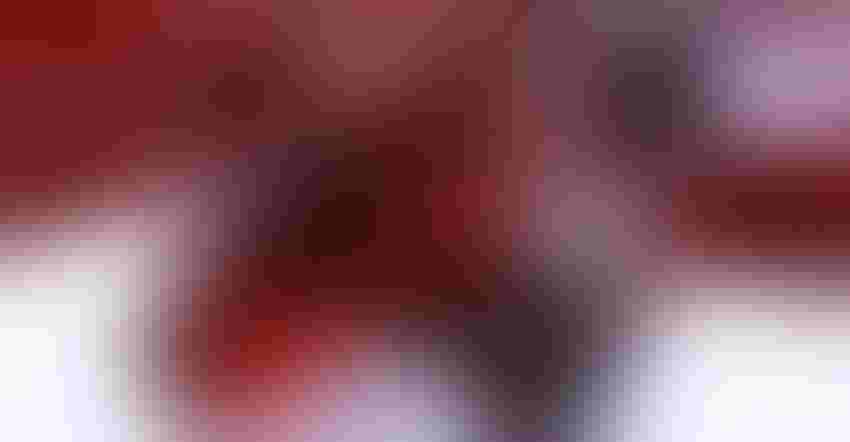 The aging process is accompanied by numerous health challenges, which will vary from individual to individual due to several factors, including genetics, lifestyle choices, environmental factors and life events. Premature aging is also closely linked to oxidative stress.1
Reactive oxygen species (ROS), otherwise known as pro-oxidants, are formed as by-products of normal metabolism in our body when food is converted into energy. Immune cells fighting bacterial infections also release ROS. High levels of ROS can initiate harmful alterations in key biomolecules, such as lipids, proteins and DNA in a condition called oxidative stress.2
Aging is typically accompanied by a reduction in cellular energy production and increased free radical production. This leads to an overloading of defense systems and oxidative damage. From a biological point of view, aging involves the accumulation of oxidative damage in cells and tissues. Younger people are naturally better protected from free radicals and other ROS through balanced activity of the mitochondria, efficient antioxidant and DNA repair systems, and active protein degradation machinery. Aging, on the other hand, is generally accompanied by mitochondrial dysfunction leading to increased free radical production that, in turn, leads to an overloading of the defense systems and oxidative damage of cellular components.1
The study of oxygen-free radicals has been going on for many years, but within the last two decades, the research into their effects on human health has really taken off. The evidence shows that oxidative stress plays a significant role in the aging process, as well as the development of chronic and degenerative illness. This, in turn, has spurred tremendous interest in finding out more about the effects of antioxidants in neutralizing free radicals, and the health support benefits they provide in the human body.
Several health concerns affecting seniors are mediated by oxidative stress and imbalances between pro-oxidants, such as ROS, and antioxidants, including:
Oxidation of blood lipids (cholesterol and triglyceride) increasing the risk of heart disease.3

Pain and stiffness in joints.4

Cognitive decline, including mental awareness, information handling and memory.5

Age-related ocular diseases.6

Skin changes, such as loss of elasticity and proper function of oil glands, thinning of skin layers and accumulation of pigments. These and other factors cause wrinkles, age spots and dry/loose/sagging skin.7
Natural astaxanthin belongs to a family of naturally occurring organic pigments called carotenoids. The microalgae Haematococcus pluvialis synthesizes the highest amount of natural astaxanthin in nature, which makes it an optimal choice for commercial production of natural astaxanthin. Astaxanthin stands out as a valuable natural ingredient for nutraceuticals due to its superb antioxidant properties. Astaxanthin can use different methods to prevent oxidative stress. Astaxanthin counteracts potentially harmful free radicals/ROS by trapping energy (quenching) and the transfer of electrons, or through hydrogen abstraction (scavenging).8-12
Comparative studies have shown that natural astaxanthin is 6,000 times more powerful than vitamin C, 100 times more powerful than vitamin E, and five times more powerful than beta-carotene in its ability to trap energy from singlet oxygen.11
Research continues to validate the most effective ways to help reduce oxidative stress. Findings demonstrate that natural astaxanthin is an extremely potent scavenger of ROS, and a valuable ingredient for healthy aging formuations12
Tryggvi Stefánsson, Ph.D., science manager, Algalif, has a doctorate in microbiology and genetics from ETH Zurich in Switzerland. He joined Algalif in early 2014 and since 2015, has led the company's research and development (R&D) and scale-up department as science manager. Among other things, Stefánsson department oversees the continuous optimization of cultivation parameters.
References:
Shigenaga M et al. "Oxidative damage and mitochondrial decay in aging." Proc Natl Acad Sci U S A. 1994; 91(23):10771-8.

Belikov A et al. "T cells and reactive oxygen species." J Biomed Sci. 2015; 15(1):22:85.

Kim Y et al. "The Effects of Astaxanthin Supplements on Lipid Peroxidation and Antioxidant Status in Postmenopausal Women." Nutritional Sciences. 2004; 7(1):41-46.

Levin B. et al. "The oxidative origins of arthritis." Nutr Sci News. 1997;2(12):598-60

Yoon H et al. "Supplementating with dietary astaxanthin combined with collagen hydrolysate improves facial elasticity and decreases matrix metalloproteinase-1 and -12 expression: a comparative study with placebo." J Med Food. 2014: 17(7):810-6.

Nita M et al. "The Role of the Reactive Oxygen Species and Oxidative Stress in the Pathomechanism of the Age-Related Ocular Diseases and Other Pathologies of the Anterior and Posterior Eye Segments in Adults." Oxid Med Cell Longev. 2016; 3164734

Rinnerthaler M et al. "Oxidative stress in aging human skin." Biomolecules. 2015; 5(2):545-89.

Miki V et al. "Biological functions and activities of animal carotenoids." Pure & App. Chem. 1991; 63:141-43.

Martínez A et al. "Donator acceptor map for carotenoids, melatonin and vitamins." J Phys Chem A. 2008; 112(38):9037-42.

Mortensen A et al. "Comparative mechanisms and rates of free radical scavenging by carotenoid antioxidants." FEBS Lett. 1997;418(1-2):91-7.

Nishida Y et al. "Quenching Activities of Common Hydrophilic and Lipophilic Antioxidants against Singlet Oxygen Using Chemiluminescence Detection System." Carotenoid Science. 2007;11:16-20.

Shimidzu N et al. "Carotenoids as singlet oxygen quenchers in marine organisms." Fisheries science. 1996; 62(1):134-37.

Beutner B et al. "Quantitative assessment of antioxidant properties of natural colorants and phytochemicals: carotenoids, flavonoids, phenols and indigoids. The role of β-carotene in antioxidant functions." Journal of the Science of Food and Agriculture. 2001; 81(6):559-568.

Fassett RG et al. "Astaxanthin, oxidative stress, inflammation and cardiovascular disease." Future Cardiol. 2009; 5(1):333-42.
Subscribe and receive the latest insights on the healthy food and beverage industry.
Join 47,000+ members. Yes, it's completely free.
You May Also Like
---