Aging Population Drives Eye Health Market
Aging Population Drives Eye Health Market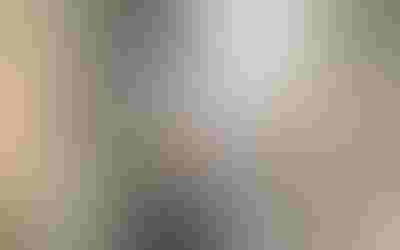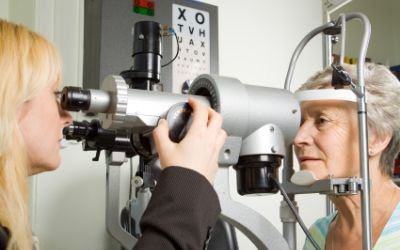 An aging population of Baby Boomers has amplified concerns for eye health. While vision impairment can affect any part of the population, many eye problems such as macular degeneration and cataracts are connected to age. The Natural Marketing Institute (NMI), reported that 31 percent of Baby Boomer respondents in NMI's healthy aging survey said vision problems are one of their biggest fears about aging.
"Eye health is an important concept across the age spectrumfrom newborns to the elderly, and it changes throughout our lives," said Maryellen Molyneaux, president of NMI. "However, we have learned that concern about eye healthespecially impaired or declining visionis particularly compelling among older adults."
To combat vision problems, many consumers have turned to eye health supplements and vitamins that deliver beneficial ingredients such as lutein, zeaxanthin, lycopene and curcumin. Increased knowledge on the benefits of these supplements paired with an aging population has steadily driven market profits. Market research firm SPINS reported current sales for the combined channel of vitamins and supplements for eye health is $19,763,468, a 7.2-percent increase from a year ago. According to Euromonitor International, eye health supplements, mostly represented by multivitamins with a higher content of carotenoids, gained a retail value of $1 billion last year. Asia Pacific was the leading region at 42 percent of global retail value sales in 2011, and Meiji Holdings Co. Ltd., Tokiwa Chemical Industries Ltd. and Nippon Daily Health KK held a combined retail value share of 27 percent in the region.
Vitamins and supplements for eye health in the natural channel grew 16 percent since April 2011, according to SPINS. The top five ingredients for eye health in the natural channel were lutein, eye health formulas (blends of antioxidants and vitamins), astaxanthin, docosahexaenoic acid (DHA) products and carotenoids. Astaxanthin witnessed the most significant growth, up 176.8 percent from last year, according to SPINS.
Lutein was featured in 16 new U.S. eye health product launches in 2011,per Datamonitor's Product Launch Analytics. While many of these new eye health products are in the form of dietary supplements, such as Centrum Specialist Complete Multivitamins for Vision and Kroger Nutrition for Eyes Antioxidant Vitamins, lutein is also fortified into beverages for eye health such as Ojo's Fortified Eye Care from Insightful Solutions. Zeaxanthin was also found in Centrum's eye health supplement and TopCare Advanced Eye Health supplement. Both lutein and zeaxanthin are xanthophyll carotenoids, which are the yellow pigments that occur naturally in many plants and vegetables. Their vision-supporting benefits have led nutritional supplement companies to include xanthophyll carotenoids in many vitamin formulas.
"Lutein and vitamin A have been staples in the eye supplement business for some time," Molyneaux said. She added NMI's research has also shown a number of eye health products incorporating omega-3s as an essential ingredient along with flavonoids from pine bark extract and blueberry. Monica Feldman, the global head of consumer health research at Euromonitor International, said ingredients such as blueberry, bilberry, omega 3s and citrus-derived compounds are considered more novel ingredients compared to classic and essential vitamins A and E, which are usually prescribed by a doctor. Feldman added consumers are becoming more familiar with these novel ingredients along with carotenoids and zinc."Consumer knowledge on ingredients mostly comes from health care practitioners and editorial coverage in newspapers and magazines," she said. "We believe lutein is one of the most recognized novel ingredients."
Though specialized supplements are marketed specifically for eye health, most consumers are obtaining vision-benefiting ingredients through daily multivitamins. "Consumers are not very likely to browse an aisle in the pharmacy and pick an eye health supplement," Feldman said. "Instead, they are more likely to pick a regular multivitamin. Often, their ophthalmologist is the one who suggests people to take an eye health supplement such as iCaps or Ocuvite, among other brands, to help them fill nutritional gaps affecting vision."
Multivitamins featuring ingredients that directly benefit eye health such as Centrum Specialist Complete Multivitamins for Vision, are examples of how manufacturers are incorporating specialized vision health into the multivitamin market consumers tend to favor. Molyneaux said a challenge for the industry is dealing with the consumer perception that taking a supplement specifically for eye health is unessential in addition to their multivitamin. "To capitalize on consumer demand among older adults, marketers must make a case to consumers based on efficacy and prevention as well as exclusivity," she said. "For example, you're not getting the eye health nutrients you need elsewhere in your multivitamin or through diet alone."
In addition to eye health supplements designed to impart beneficial ingredients, the eye health market is also made up of standard eye care products, such as eye drops and washes. Feldman said dry eye formulations in particular have been on the rise because of a growing consumer base of the elderly populations suffering from dry eye condition. Euromonitor reported the most common format in standard eye care is drops (82 percent), then washes (8 percent) and ointments (7 percent). The global eye care market, which includes standard and allergy eye care, was valued at $3.5 billion in 2011 according to Euromonitor.
Recently, the packaged foods and beverages industries have been marketing goods fortified with ingredients that are beneficial to eye health. "For eye health, dairy products have been fortified with vitamin A and omega fatty acids," Feldman said. "Other companies are selling frozen vegetable mixes with carrots and other high beta carotene vegetables highlighting their benefits on eye health from a food point of view."
Feldman said the future of the eye health industry also depends on manufacturers convincing health regulatory agencies about health claims supported by scientifically proven results. "Although it is being proven that vitamin deficiency can lead to vision loss, companies selling newer ingredients have a more challenging task proving their novel ingredients indeed provide a proven vision benefit," Feldman said.
The best chance for marketing eye health supplements to consumers is teaming up with health care professionals who can recommend supplements to their patients.
"The role of the health care practitioner will remain as the best ally to promote eye health supplements," Feldman said. "For example, macular degeneration in most cases is not reversible, yet ophthalmologists suggest patients to take lutein and zeaxanthin supplements or an eye health multivitamin to help slow down the progress of vision loss."
Increased research that supports claims to eye health, paired with support from health care practitioners will help to further fuel the industry, Feldman said. "Eye health supplements remain very dependent on a practitioners advice," she said. "The best channel to promote brands and create consumer awareness is through medical offices, vision centers, retailers of eyewear and pharmacies."
Find more eye health information in INSIDER's Content Library .
Subscribe and receive the latest insights on the healthy food and beverage industry.
Join 47,000+ members. Yes, it's completely free.
You May Also Like
---