A Focus on Anti-Aging
A Focus on Anti-Aging
Consumers say they feel healthy for their age, and they are choosing foods, supplements and health care options that will help they stay sharp, mobile and wrinkle-free.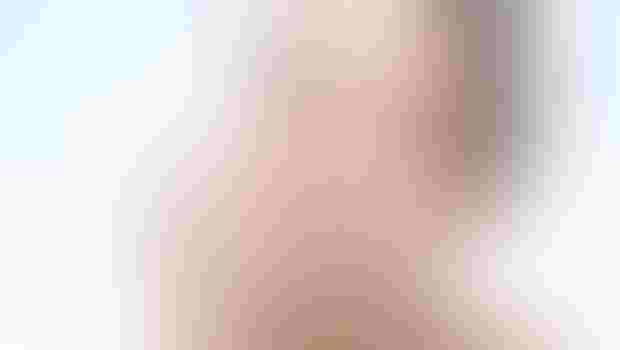 Anti-aging is big business. According to Market Watch, the total global market for anti-aging products and services was valued at almost USD $250 billion in 2012, and it is expected to reach  nearly $350 billion by 2018. This industry encompasses a wide array of products and services targeted toward consumers who want to look and feel younger, focusing on behaviors that will enable them to live long, healthy and active lives.
How Old is Old?
"Old" may be in the eye of the beholder. On average, most consumers believe old age begins at age 63, but the number increases depending on the demographic; 18- to 29-year-olds believe old age starts at age 54, whereas those older than age 80 think it starts at age 78.
Despite the perceived onset of old age, most are generally happy with how they feel. Three-quarters of American consumers believe they are either healthier than or as healthy as they expected they would be at their current ages.
Motivations for remaining healthy abound. Some of the main reasons to maintain a healthy lifestyle are rooted in the desire to ward off the negative effects and impacts of aging. These reasons include: remaining active, being around for one's family/spouse, not being a burden to others, avoiding a nursing home, reducing the physical signs of aging and looking younger.
Fears of Aging and Opportunities to Help
Understanding consumers' biggest fears when it comes to aging can shed light on the areas of opportunity to provide solutions. Overall, fear of diseases—such as cancer, heart disease, diabetes, etc.—is the primary concern. Vanity issues are strong as well: nearly four in 10 consumers are worried about the visual effects of aging: weight gain, wrinkles, balding and just looking less attractive. Other key concerns include losing brain/mental capacity, monetary concerns, depletion of senses (hearing and vision) and becoming a burden to others. Many products and services across a wide array of industries—food/beverage, fitness, financial services, cosmetics and cosmetic surgery, and retirement living—can provide options for addressing these concerns.
Diet to Remain Healthy and Young
Nine in 10 consumers believe a healthy lifestyle is more important as they get older, but two-thirds feel maintaining their healthy lifestyle is more difficult as they age. Consumers are looking for help to work through these obstacles and make their aging transitions easier.
There are innumerable options available to consumers to help them in their quest to lessen the effects of aging. Overall, most believe healthy eating and exercise are keys to this goal. Less important are taking supplements and regularly seeing a doctor—and taking prescriptions is seen as the least desirable alternative of these choices.
Diet clearly plays a key role in anti-aging. Three-quarters believe the availability of many healthy foods and beverages makes it easier for them to manage their health. In fact, 44 percent seek out foods with anti-aging qualities. And as new and innovative food and beverage products come to market, consumers will be open to them; for example, almost two in 10 consumers older than age 65 would be interested in a food item with the benefit of regenerating aging cells.
Beyond foods and beverages, consumers look to dietary supplements as a means of addressing their aging issues. Similar to foods, a majority believe the availability of supplements makes it easy to manage their health, and they are also interested in supplements that would work to regenerate aging cells.
Most expect to live to an average age of 84 years, and the majority believes the best years of their lives are still ahead of them. In fact, most feel that advances in health care will help extend their lifespans. In the meantime, they will continue to search for self-care methods to age gracefully and healthfully, and they will look for products and services to help them do so. In addition, one-third of Americans state they are always searching for the fountain of youth. Will they find it?
For more on anti-aging ingredients, download INSIDER's article "Use it or Lose it."
Steve French ([email protected]) is managing partner at the Natural Marketing Institute (NMI). NMI is a strategic consulting, market research, and business development firm specializing in the health, wellness, and sustainability marketplace.
Subscribe and receive the latest insights on the healthy food and beverage industry.
Join 47,000+ members. Yes, it's completely free.
You May Also Like
---