What's next for functional beverages
What's next for functional beverages
In a market saturated with thousands of products promising to improve health and performance, many beverage innovators are asking what's next?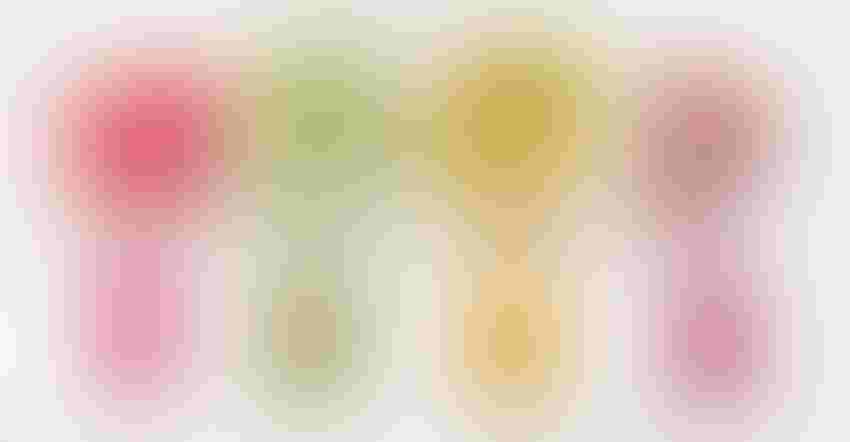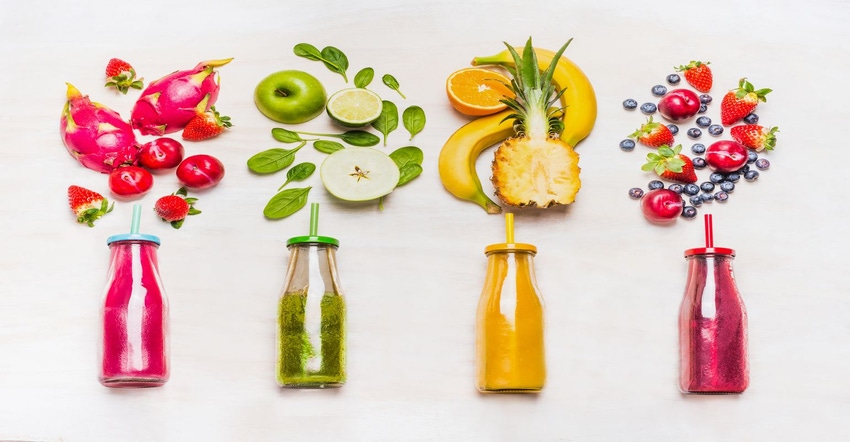 When discussing innovation, beverage experts frequently use the "F" word (by this, of course, I mean "function"). Everything from energy drinks to cardiovascular health beverages are available and launches of these buzzworthy beverages aren't expected to stop any time soon. ResearchandMarkets reports the market is expected to reach US$136.5 billion globally this year and grow to $208 billion by 2024.
Hybrid functional beverages look promising for the future of function. These products contain several functional ingredients for multiple benefits such as energy drinks fortified with brain-boosting nootropics, cold-brew coffees enhanced with protein, and weight-loss elixirs with performance-enhancing free-form amino acids. The following are some of the most prominent types of hybrid beverages entering the marketplace.
Goal-oriented combos
Many functional products are designed to help consumers fulfill a specific goal by incorporating several harmonizing ingredients for an all-in-one "super beverage." These combinations are common in products that support cognitive function, weight loss, athletic performance, immunity and digestive health.
Caffeine has many usage occasions, which is why hybrid energy drinks are a fast-growing trend in the beverage industry. Nootropic energy drinks suggested to improve focus, memory, creativity, motivation and clarity are expected to become more prominent within the next few years. LifeAid's Focus SKU has a laundry list of cognition-enhancing ingredients like alpha-GPC, acetyl l-carnitine, American ginseng, GABA and naturally occurring caffeine from green tea and yerba maté. LGND is another nootropic energy drink with similar ingredients as well as citicoline and n-acetyl l-tyrosine.
Energy drinks enhanced with popular sports nutrition ingredients are becoming especially prevalent and subsequently are receiving ample shelf space. Creatine-enhanced Bang is arguably the most well-known sports nutrition energy drink and is suggested to improve energy, high-intensity exercise performance and muscle growth. 7-Eleven launched a similar type of beverage called Quake that is enhanced with creatine and electrolytes for hydration.
Monster-owned Reign Total Body Fuel and Celsius launched similar performance-enhancing energy drinks with branch chain amino acids (BCAAs) for recovery and muscle growth and electrolytes for hydration. Celsius also has a Live Fit line of enhanced energy drinks that are suggested to promote a healthy metabolism and aid with weight loss.
Protein is another popular sports nutrition ingredient brands are innovating with by combining other ingredients that benefit health and performance. Iconic Protein and Evolve launched plant-based protein shakes enhanced with antioxidant-rich greens (e.g. spinach, kale, broccoli) that are suggested to improve energy, performance and muscle repair. Protein and electrolyte-rich coconut water is another combination offered by brands like Isopure and Coco Pro.
Beverages suggested to aid with immunity and digestive health also have a lot of ingredient overlap because more than 70% of the immune system is housed in the gut. Uncle Matt's Organic Orange Defense is enhanced with turmeric and probiotics for an added boost to the immune system. The anti-inflammatory properties of turmeric and digestive-health benefits from probiotics compliment the orange juice that is naturally rich in vitamin C. Additionally, turmeric has citrus scents that are complementary to the flavor of orange juice that creates a more sophisticated taste profile. Pervida addresses gut health and immunity by incorporating pomegranate seed oil (which is suggested to reduce inflammation in the gut), antioxidants and an immune-boosting vitamin blend.
Synbiotic beverages (combining probiotics and prebiotics) are another emerging trend for digestive health beverages. The combination of the two is suggested to improve survival and activity of beneficial microorganisms in the gut which may improve overall digestion. Wonder Drink prebiotic kombuchas include a proprietary culture and organic prebiotic corn fiber for what the brand calls a "happy digestive system." Go Live probiotic and prebiotic waters also use the dynamic duo to promote a healthy gut.
Multi-purpose beverages
Multi-purpose beverages combine functional ingredients that might not be innately related but fit well with the product type and address numerous need states of the target consumer. Combinations might include ingredients such as caffeine, vitamins, minerals, probiotics, adaptogens and protein.
Ready-to-drink (RTD) coffee products are often a medium for products incorporating multiple functional ingredients. For example, protein-enhanced coffee RTDs by brands like Starbucks and High Brew provide energy from the coffee and satiety from the protein. Pop & Bottle's recently launched line of enhanced oat milk lattes are another example. Each of the three SKUs are enhanced with different ingredients like collagen for hair, skin and nail health, ashwagandha for stress relief, and antioxidants to protect against free radicals.
Kombucha is another category that often uses auxiliary functional ingredients to provide benefits beyond improved gut health. Rowdy Mermaid offers kombuchas enhanced with inherently beneficial plant-based ingredients like lavender for relaxation, lion's mane mushroom for clarity, and holy basil for balance. Bing Z launched a kombucha energy drink that is enhanced with organic caffeine and ginseng. GT's jumped on the CBD bandwagon, which is lauded for several benefits like relief from anxiety, pain and inflammation, with their Cannabliss Kombucha line that is available on tap at select locations.
Hybrid functional beverages are ideal for consumers who want more bang for their buck. Brands planning a hybrid functional beverage should keep these two considerations in mind: Do the auxiliary functional ingredients make sense for the core product? Do the health benefits of the functional ingredients complement each other?
Reach out to continue the conversation about hybrid beverages. Feel free to email me at [email protected].
Subscribe and receive the latest insights on the healthy food and beverage industry.
Join 47,000+ members. Yes, it's completely free.
You May Also Like
---