Weighing the pros & cons of supplement delivery forms
Weighing the pros & cons of supplement delivery forms
Several factors should be considered when selecting a supplement delivery form to ensure nutritional ingredients are delivered efficaciously, and the product is convenient and user-friendly.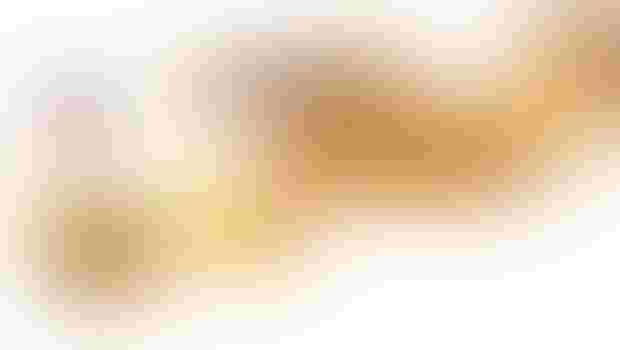 Now that you have the perfect formula to add to your product line, what solid dosage delivery form should you choose? Capsules, tablets, softgels or powder? The answer—it depends! This is a decision every brand marketer must make during product design. Each delivery form has its place in the dietary supplement arena. Several factors should be considered when selecting a delivery form to ensure the ingredients are delivered to the body in the most befitting form and the product is convenient and user friendly.
The two-piece hard-shell capsule is the most common delivery form in the supplement space. Most allow a rapid release and require fewer processing aids. Tablets are also widely used, which can be packed with a larger quantity of ingredients, allow time-release delivery and offer a variety of shapes and sizes. A softgel typically consists of a soft gelatin or vegetarian-based shell surrounding a liquid fill. This delivery form is particularly suitable for oil-based ingredients. Powders, as the name implies, consist of a single ingredient or mixture of ingredients in powder form. Powders can be considered the purest of the delivery forms requiring few, if any, processing excipients. Powders are ideal for macronutrients or supplements requiring a large serving size. These solid dosage delivery forms have specific manufacturing processes as well as advantages and disadvantages in form and function.
The two-piece hard-shell capsule is not only the most common delivery form, but it is also one of the oldest. The outer shells of the capsule are typically made from animal-derived gelatin or plant-based cellulose or pullulan. They come in different sizes and colors to suit most applications. Ingredients are basically blended together and filled into capsules. The maximum fill of each capsule is dependent on the density of the ingredient blend. Capsules have a typical disintegration time of 10 to 15 minutes and have the advantage of requiring few excipients in their manufacture. Traditional excipients used are magnesium stearate, silicon dioxide, microcrystalline cellulose and/or rice flour. However, recent clean label trends have required manufacturers to limit (if not avoid) use of excipients, or to find suitable alternatives such as organic rice extract, l-leucine or ascorbyl palmitate. Capsule products can offer a sense of transparency, given the consumer can see the actual ingredient(s) inside the capsule or can open the capsule to see, feel and taste the powder inside.
The tablet is the next most-used delivery form for dietary supplements. Tablets come in a plethora of sizes, shapes and colors. Depending on the application, a tablet can be coated, uncoated or chewable. A typical tablet has an expected disintegration time of 30 minutes. This time can be extended with the use of an enteric coating. A tablet allows the manufacturer to add a greater amount of ingredients per given piece. For example, a capsule's gross fill is between 750 to 1,000 mg (heavily dependent on blend density and capsule size), whereas a tablet can be compressed to accommodate up to 2,500 mg of material. Compared to a capsule, a tablet allows a smaller serving size for a given formula. Tablets also allow developers to customize its time-release profile. With the use of enteric coating and binders, a tablet can have a delayed release to bypass the stomach and be released inside the small intestine. A custom sustained-release profile can also be engineered to allow a slow, steady release of nutrients over a set number of hours. There are delayed-release capsules available as well, but they don't allow time-release customization. Tablets require more binders, excipients and processing steps for manufacture, which is a potential drawback of the delivery form. Larger tablets can be hard for some people to swallow, as well.
Softgels offer an effective delivery form for liquid or oil-based formulas. Many ingredients are found in nature as a liquid or oil, and are best delivered in their native form. Although vegetarian softgels are now available, gelatin softgels are the most common in the marketplace. They are available in different sizes and colors. Since the contents are typically suspended in oils, softgels are an ideal delivery form for lipid- and fat-soluble nutrients such as efficacious oils, fatty acids, fat-soluble extracts or fat-soluble lettered vitamins. Some drawbacks of softgels include large minimum order requirements and the potential to be more expensive than other dosage forms.
The last of the solid dosage delivery forms are powders. Powder formulations are either a single ingredient or a mixture of ingredients. They can either be unflavored or flavored with sweeteners. The typical excipients and binders found in tablets and capsules are not needed in powder mixes. Manufacture basically consists of blending ingredients together until uniformity is achieved. Powder formulations allow for the product to be mixed into a liquid and consumed as a drink. As such, ingredients are rapidly released and absorbed by the body. Powder delivery forms are best-suited for formulas that require a large serving size for efficacy, such as meal replacements, protein, pre-workout, post-workout and mineral supplements. The quick-release action is also an added benefit for pre-workout, post-workout and electrolyte replacement formulas. Powders can come in a variety of flavors and tastes. Ingredients that are bitter in taste may be difficult to flavor in a powder. There may be an inconvenience factor for some since powders need to be mixed into a liquid before consumption.
Choosing among capsules, tablets, softgels or powders for a formulation can be difficult. It is imperative to make the choice based on ingredient composition, serving size requirements, release time requirements and target customer preference.
Shabbir Akand is the vice president of sales and marketing at NHK Laboratories Inc. (nhklabs.com), a contract manufacturer of dietary supplements. Established in 1987, NHK operates two state-of-the-art facilities that meet or exceed FDA cGMPs that are NPA/UL GMP certified, NSF GMP registered, NSF ISO 9001 registered, CCOF Organic certified, and IFANCA Halal certified.
Subscribe and receive the latest insights on the healthy food and beverage industry.
Join 47,000+ members. Yes, it's completely free.
You May Also Like
---