Trending ingredients and health benefits in functional ready-to-drink beverages
Trending ingredients and health benefits in functional ready-to-drink beverages
Beverage consumers want products that deliver on taste while providing a wide variety of functional benefits to support health and wellness goals.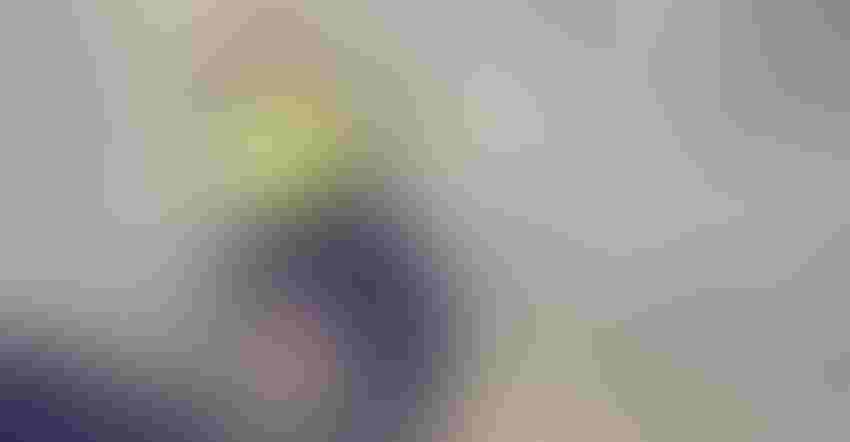 Insider Takes
Trends in the functional RTD beverage space include immunity, natural colors and flavors, energy and digestive health.

Calming ingredients such as lavender, chamomile, green tea, cacao and CBD are popular in relaxation-enhancing drinks.

Beverages with functional ingredients often are faced with formulation challenges such as flavor, taste and mouthfeel.
Today's consumers are more educated than ever before. They want to know what ingredients are used in their products and where those ingredients are coming from. They want products that not only taste good but make them feel good while delivering potential health benefits. Functional ready-to-drink (RTD) beverages are rising in popularity as consumers crave products that can keep up with their on-the-go lifestyle and provide desired health benefits. Below are some trends shining brightly in the functional RTD beverage space.
Immunity
The year 2020 brought with it the unforeseen COVID-19 pandemic. As a result, there has been increased demand for beverages supporting improved immunity. A solid seasonal market for immune-focused functional beverages existed pre-pandemic, but consumers now have an ongoing heightened focus on staying healthy. Worldwide, they are more attuned than ever to their immune health.
In this era of wellness and self-care, ingredients to help promote immune health abound. "Antioxidant-rich superfoods, probiotics, elderberry, echinacea, turmeric and ginger are some of the ingredients commonly used in immune-boosting beverages," Holly McHugh of Imbibe shared.
Antioxidants and vitamins have commonly been incorporated into beverages to offer immune system support. Some less familiar ingredients also making their way into specialty products include adaptogens, which offer potential immunity benefits. Brands like JOYÀ offer a line of superfood and functional snacks and drinks that utilize adaptogens to form the basis of elixir blends and herbal teas to support the body's immune system.
Natural colors and flavors
Consumers want products and ingredients that are naturally functional, meaning they want unprocessed, clean foods without artificial additives. Ruth Elnekave, founder and CEO of JOYÀ, noted, "Demand is shifting away from products that are artificially fortified with functional compounds, toward more holistically natural offerings made with intrinsically functional ingredients such as botanicals."
Flavorchem reported that as floral flavors such as rose and hibiscus become more prevalent, light red and pink tones are gaining traction. "Naturally occurring plant-pigment hues like orange and yellow are found in a range of applications from yogurt beverages to flavored water," said Rebecca Shurhay, marketing analyst at Flavorchem.
Sleep and stress
Botanicals and antioxidants can also help keep stress in check. High antioxidant levels can reduce oxidative damage and suppress inflammatory molecules.1 Reducing inflammatory molecules can have a positive effect on stress and depression.2
Calming ingredients such as lavender, chamomile, green tea, cacao and CBD are popular in relaxation-enhancing drinks. CBD has been making its way into health-focused functional beverages for its promise to address stress, anxiety and sleep. Poor sleep can lead to imbalance within the body; CBD may help to maintain and restore a sense of balance and stability, or homeostasis,3 within the body. Other adaptogens such as Rhodiola rosea and trans-resveratrol may help the body to adapt, react and recover from stress.4
Energy
Energy drinks are moving toward enhanced functionality and RTD formats. Health-focused consumers are becoming attracted to natural sources of caffeine perceived as "better for you." As an alternative to synthetic caffeine, naturally extracted caffeine from green tea and green coffee bean may provide a healthier and more natural energy boost. Novel ingredients such as theacrine, which has a similar purine alkaloid structure to caffeine, offer energizing benefits without the crash or associated cardiovascular stimulant side effects.
Digestive health
Targeting gut health and the microbiome has been all the rage in the natural products space. With better understanding of the gut-brain connection, consumers are thinking about their digestive health in new ways.
Probiotics and prebiotics continue to take center stage for supporting a healthy gut microbiome. Fermented tea-based kombucha continues to grow in popularity, especially as consumers learn more about functional foods and their potential link to supporting digestive health. Kombucha has become a popular soda alternative that continues to speak to the consumer demand for functional products.
"The fermented brew not only tastes absolutely delicious, it offers a variety of benefits like a healthy gut, supports inflammation,5 and so much more," said Hannah Crum, president and founder of Kombucha Brewers International, a trade organization representing the kombucha category globally.
Protein and sports nutrition
Protein has long been one of the backbones of functional beverages, especially in the active nutrition space. Offering complete protein profiles, whey and other milk proteins have been the most popular sources used in sports-focused formulations. Recently, there has been a proliferation of plant-based protein in RTD beverages, as evidenced by brands like Koia who are all about plant-powered nutrition. Its single-serve protein beverages contain a complete proprietary blend of brown rice, pea and chickpea, containing all nine essential amino acids (EAAs) to support the body's natural renewal and maintenance.
Recovery is gaining focus in sports nutrition as promoting healthy repair and strengthening of muscles may help reduce inflammation that can lead to injury. Dan Haggart, CEO and founder of tart cherry-focused CHERRiSH, shared, "Recovery after training is becoming more and more recognized as extremely important so the body is allowed to repair and strengthen itself, reduce inflammation that can lead to injuries, and simply recalibrate so an athlete is ready for the next day's workout or event."
Anti-inflammatory flavonoids and antioxidants, such as found in tart cherries and other botanical and nutritional ingredients, are being incorporated into sports recovery beverages to help protect the body against free radicals produced during exercise. Some beverages are also including branched chain amino acids (BCAAs) to improve athletic performance and recovery.
Formulation challenges
Brands rightfully seek to deliver the stacked health benefits and great taste consumers demand in functional RTD beverages. However, more functional benefits means more added functional ingredients, which means more complicated formulation.
Flavor, taste and mouthfeel
Common formulation challenges for functional RTD beverages include three main considerations: flavor, taste and mouthfeel. Consumers won't shortchange flavor for benefits, and many healthful ingredients often have off-notes in flavor such as bitterness or metallic taste. Such ingredients often require masking to make products palatable to consumers.
James Roza, chief scientific advisor at Layn Natural Ingredients, advised using these ingredients in product formulation requires expert understanding of flavor mimicking and masking, as well as optimal botanical levels and the synergies between complementary ingredients. "Consumers are looking for desired health and lifestyle benefits, but most will not put up with products that do not have pleasant/familiar taste and texture," he cautioned.
Plant proteins
Plant proteins may pose formulation challenges for those looking to target the vegan and vegetarian markets. The more protein added to a product, the more challenges that arise. Addressing these formulation issues starts at the source, with selecting the best plant protein for the product. Different plant proteins make for a wide variety of flavor profiles. Some require more masking agents and extra sweeteners than others. Global food corporation Cargill has found pea protein to be a very clean-tasting protein providing a neutral flavor profile. This is one reason pea protein is so popular in plant-based formulas.
Sugar reduction
Sugar reduction is a two-sided coin when it comes to product formulation. Consumers desire products lower in sugar and added sweeteners, but also demand great taste. Many beverage suppliers are trying to reduce sugar and use of artificial sweeteners, while at the same time moving toward cleaner, simpler labels.
In response to consumers' uncompromising demand, numerous brands are looking toward natural sweeteners such as zero-calorie stevia. Vince Cavallini, beverage, dairy and convenience foods application manager at Cargill, noted stevia is often used in combination with erythritol to offer flavor-masking properties that can help minimize off-notes that may accompany functional ingredients found in better-for-you beverages.
Monk fruit is another botanical alternative making sweet progress in beverage formulation.
Shelf life
Consumers seeking natural ingredients often shun the use of artificial ingredients. This poses an issue creating shelf-stable beverages, as the use of synthetic preservatives becomes a turnoff. Brands are stepping up to the challenge by including plant-based ingredients with antioxidant capabilities to help preserve and extend shelf life. Various botanical ingredients such as rosemary, green tea and spearmint have shown the ability to help maintain stability of product for an extended shelf life.
Opportunities on the horizon
Areas of untapped potential within the RTD functional beverage space are available for brands to create products supporting a preventive approach to health.
Postbiotics are an emerging group of ingredients with big potential. Postbiotics are immobilized probiotics that, when ingested, may have the ability to help support gut microbiota homeostasis. Cargill's EpiCor whole food fermentate is a postbiotic ingredient product shown to beneficially modulate the gut microbiome.6

Plant sterols are another type of ingredient brands can incorporate into their beverages. Plant sterols occur naturally in many grains, vegetables, fruits, legumes, nuts and seeds, and may offer powerful cholesterol-lowering properties, as well as qualify for an approved FDA heart health claim.7

Inflammation is at the center of most chronic medical issues. Including ingredients that may aid in lowering inflammation markers is an area of opportunity for beverage brands. Some herbs and botanicals that may enhance a formulation include turmeric,8 green tea9 and ginger.10

Flavor creation is an area in which brands can set themselves apart from the rest of the pack. It's important to create functional beverages that also provide a unique sensory level that consumers make a connection with. Looking beyond classic combinations and incorporating turmeric, maca or other new and exotic flavors is an opportunity for brands to expand and offer consumers unique options. For instance, Ghost Lifestyle, a flavor innovator for ready-to-mix (RTM) functional drinks, has paired up with beverage giant AB InBev to bring the Ghost flavor explosion to the RTD market.

Hybrid beverages aim to provide multifaceted functionality for today's consumers, who expect functional beverages to provide health benefits not historically seen in the beverage category. Successful functional beverages will provide multiple benefits and support consumers' health and lifestyles in multiple dimensions. For example, energy drinks are experimenting with adding performance and recovery ingredients such as creatine, BCAAs and electrolytes; and coffee infused with extra protein is already hitting shelves.
The prevailing trend is for lifestyle-oriented functional beverages, not empty calories providing few benefits. Balance is key. With great functionality comes great challenge. Sometimes, less is more and brands may dial in on one specific functional benefit. Other times, a broader focus may be discovering how to deliver multiple functional benefits within a single product. As consumers continue to educate themselves on ingredients and their researched benefits, brands face the daunting task of delivering on function as well as flavor. But with a plethora of functional ingredients and trends on the rise, brands have endless opportunities to bring something powerful and unique to the table.
References
1 Arulsevan P et al. "Role of Antioxidants and Natural Products in Inflammation." Oxid Med Cell Longev. 2016;2016:5276130.
2 Huang Q et al. "Linking What We Eat to Our Mood: A Review of Diet, Dietary Antioxidants, and Depression." Antioxidants (Basel). 2019 Sep 5;8(9):376.
3 Matias I, Di Marzo V. "Endocannabinoids and the control of energy balance." Trends Endocrinol Metab. 2007;18(1):27-37.
4 Panossian A, Wikman G. "Effects of Adaptogens on the Central Nervous System and the Molecular Mechanisms Associated with Their Stress-Protective Activity." Pharmaceuticals (Basel). 2010 Jan 19;3(1):188-224.
5 Vázquez-Cabral BD et al. "Oak kombucha protects against oxidative stress and inflammatory processes." Chem Biol Interact. 2017;272:1-9.
6 Pinheiro I et al. "A yeast fermentate improves gastrointestinal discomfort and constipation by modulation of the gut microbiome: results from a randomized double-blind placebo-controlled pilot trial." BMC Complement Altern Med. 2017 Sep 4;17(1):441.
7 Ras RT, Geleijnse JM, Trautwein EA. "LDL-cholesterol-lowering effect of plant sterols and stanols across different dose ranges: a meta-analysis of randomised controlled studies." Br J Nutr. 2014;112(2):214-9.
8 Hewlings SJ, Kalman DS. "Curcumin: A Review of Its' Effects on Human Health." Foods. 2017 Oct 22;6(10):92.
9 Ohishi T et al. "Anti-inflammatory Action of Green Tea." Antiinflamm Antiallergy Agents Med Chem. 2016;15(2):74-90.
10 Mashhadi NS et al. "Anti-oxidative and anti-inflammatory effects of ginger in health and physical activity: review of current evidence." Int J Prev Med. 2013 Apr;4(Suppl 1):S36-42.
Subscribe and receive the latest insights on the healthy food and beverage industry.
Join 47,000+ members. Yes, it's completely free.
You May Also Like
---