Tips for developing functional beverages
Tips for developing functional beverages
Developing a great-tasting functional beverage comes with challenges, but it's far from impossible if you follow a few key guidelines.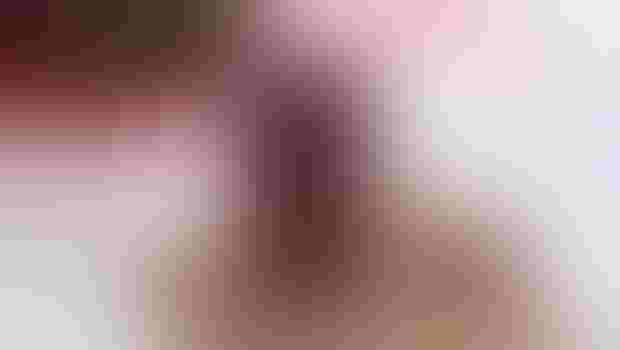 The functional-beverage market is booming, and there are so many products available that consumers can pick and choose beverages that address their individual needs.
Energy, immunity, digestive health and weight loss are some of the most sought-after benefits, but there is growing demand for beverages that improve cognitive health, beauty, relaxation, sleep and athletic performance. Common functional ingredients include coffee, green tea, probiotics and protein, but as the market becomes more saturated, brands are differentiating themselves by introducing novel ingredients suggested to help consumers obtain these benefits like mushrooms, adaptogens, medium chain triglycerides (MCT) and cannabidiol (CBD).
Developing a great-tasting functional beverage comes with challenges, but it's far from impossible if you follow a few key guidelines.
First off, it's important to have a deep understanding of how the consumer understands and expects to feel the "function" of your beverage. Are they seeking relaxation? Does that mean sleepiness or calm? Have a good idea of the benefits you want to deliver to the consumer to determine how to best get to that point. Important considerations include the types of ingredients that are being used, flavor profile and desired certifications or claims. It's critical to know these conditions at the beginning of a project to ensure the ingredients can be sourced in the amount needed and the beverage formula complies with any functional claims the brand owner wants to make.
Ingredient sourcing can be especially challenging with the more novel ingredients because sometimes the demand is not yet high enough for manufacturers to produce substantial amounts of many of the ingredients needed to make them. Instead, ingredients are made to order, which causes longer lead times and can slow down your launch timeline.
Cost is another key factor to consider when developing beverages with functional ingredients. Some ingredients are abundantly available and less expensive to source like vitamin C and prebiotics, but novel ingredients that are in-demand can come with a higher price tag. That's not to say all ingredients with an ample supply are cheap—many plant-based proteins, for example, can be pricey depending on the quality and amount needed. Furthermore, if the client wants to use organic ingredients, the cost will increase. It's important to determine what benefits you want to deliver to the consumer, and if you're using a fringe ingredient to add a function, you want to be sure your price lines up with the value of your beverage according to your target demographic. If it does, you're in the clear.
In addition to cost, another major consideration is whether the product is going to be categorized as a traditional food/beverage or a supplement, because there are different regulations for each that can dramatically impact supply chain and cost of goods. For example, classification can affect a variety of factors such as co-packer selection, the ability to make certain claims, the location in the store, and the potential stigma or consumer perception surrounding the product safety.
Once you've confirmed key ingredients, approved costs and identified the claims you want to make on your label, it's time to get started on formulation. Functional ingredients often carry off-notes that require flavor-masking to make a great-tasting beverage. Imbibe developed NonSense™, a natural flavor designed to mask off-notes from these types of ingredients. Another tactic for masking off-notes is finding a flavor profile that compliments the ingredient, like indulgent flavors with high-acid protein beverages. 
The functional beverage market is headed for continual growth. As a result, more niche products are entering the market. Work with a partner who is knowledgeable about the most cutting-edge ingredients to develop a great-tasting product that appeals to your target consumer and stands out in the marketplace.
As chief commercial officer at Imbibe, Andy Dratt leads a team with a cutting-edge approach to beverage development for a wide range of customers—from small startups to billion-dollar brands. He leverages 20 years of experience to help CPG and foodservice operators conceptualize, develop and bring new products to market in the U.S., Latin America and Europe. Dratt has a passion for helping customers identify and exploit the "sweet spot" between consumer needs, business wants and product realities. He communicates that passion while speaking at industry events and writing articles for industry publications.
Functional Beverages at SupplySide West
Interested in learning more about go-to-market strategies, trending ingredients and new formulation processes for functional beverages? Join us for the "How to Take Advantage of White Space in the Beverage Sector" workshop on Wednesday, Nov. 7, at SupplySide West 2018. 
Subscribe and receive the latest insights on the healthy food and beverage industry.
Join 47,000+ members. Yes, it's completely free.
You May Also Like
---