Three Steps to Achieve Transparency in Beverages
Three Steps to Achieve Transparency in Beverages
Using clean ingredients, having a clean footprint and having a clean formulation are key to developing a truly clean label beverage.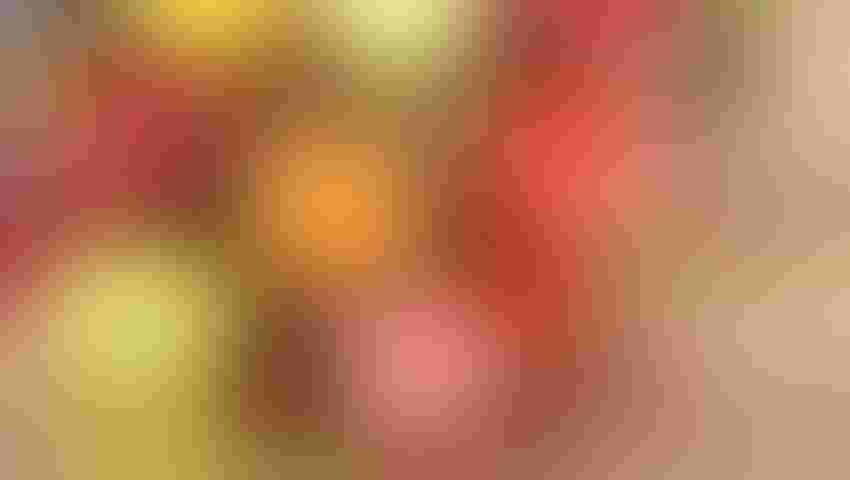 When it comes to beverages, the full concept of "clean" goes beyond incorporating natural ingredients into a formula. It aligns more with demonstrating the transparency of the product as a whole. This is because the premise behind "clean label" is consumers are skeptical of what manufacturers say about their products, so transparency is needed to build trust. Consumers want to see what is inside the products they purchase so they can easily determine whether a product is trustworthy, healthy and aligns with their values. This transparency can be demonstrated in three essential steps: obtaining clean ingredients, having a clean footprint and having a clean formulation. Achieving all three is the key to developing a truly clean label beverage.
Clean Ingredients
Only 38 percent of U.S. consumers trust what companies say on labels about their food products, according to a 2015 report from Mintel, which was created for Applied Food Sciences Inc.'s (AFS) innovation retreat on clean label energy.
Natural is not enough. Just because an ingredient is grown in nature does not mean it is healthy. Certain factors easily can compromise the health and safety of a naturally derived ingredient. For example, the use of harmful pesticides in cultivation, or the use of harsh chemicals in processing, can leave behind residual substances that are nearly impossible to remove. Therefore, just because something is naturally sourced does not mean it is "clean." Organic certification is one way to ensure ingredients are coming to the label in the most natural means possible.
"Because the term 'all natural' is under a lot of scrutiny, even our customers with non-organic product offerings are seeking to formulate with our USDA-certified organic ingredients," said Jackson Zapp, vice president of innovation, AFS, which specializes in organic functional ingredients designed for beverage applications. "AFS has pioneered several organic extraction techniques that utilize water and other safe organic solvents to purposefully leave out potentially harmful chemicals, allowing us to provide ingredients that genuinely fit a 'clean label' definition."
When it comes to sourcing ingredients, many product makers need to be aware of other regulatory definitions as well. For conventional food and beverages, all natural ingredients must either be approved food additives or determined GRAS (generally recognized as safe).
"As the FDA continues to focus its attention on manufacturing compliance for dietary supplements, many companies are looking to reposition their liquid products as beverages," said Justin Prochnow, a shareholder at the law firm Greenberg Traurig LLP. "A fundamental aspect of beverages is that all ingredients must be approved food additives or GRAS. Self-affirmed GRAS ingredients in beverages alleviates the need for a company to go out and get its own GRAS no-comment letter from the FDA. Organic is yet an even bigger plus. Companies that are offering self-affirmed GRAS organic ingredients are clearly out in front of the rest of the marketplace."
Clean Footprints
Sixty-six percent of consumers are willing to pay more for products that use sustainable, natural or organic ingredients that show a commitment to social value, according to 2015 data from Nielsen.
It is difficult to ignore the planet. Consumers are becoming aware that, in many cases, where raw materials are sourced for the products they purchase, global living conditions are poor, and the earth's resources are exploited. Consumers have a sense of responsibility, so their purchasing habits are changing.
A clean footprint for a beverage translates to a product that is accountable in how it sources its ingredients. From seed to label, the product must be transparent in how it impacts the environment and the people. Traceability is the necessary proof that a business is working hard on quality. Traceability of foreign suppliers is not only a measure for quality, it is an important safety measure against adulteration and bio-terrorism. Such traceability also functions as a key element of a successful foreign supplier verification programs (FSVP), a developing requirement for all importers of botanical food products as part of the Food Safety Modernization Act (FSMA).
Clean in Solution
Despite the market facts about consumer purchasing habits leaning more toward products that "align with their values" and more toward organic, consumers first and foremost shop with their eyes. Clean also means clean in appearance. This presents a great challenge considering many natural ingredients are inherently not water soluble in solution and will settle or have a cloudy texture.
Fortunately, with improvements in technology, product makers can overcome this challenge by partnering with suppliers that can provide well-designed extracts that are highly water soluble.
"Standardized extracts from a plant source can isolate just the active compounds desired for the end formulation, streamlining your ingredient selection," explained Chris Fields, vice president, scientific affairs, AFS. "By using a well-developed extract that is fully water soluble and clear in solution, formulators can achieve optimum and consistent sensory profiles on the finished products with more accurate levels of functional attributes. This can be a game changer for small beverage startups looking for an edge in the industry."
Ultimately, product makers are understanding today's consumers are well educated and trust is built through transparency. This means products must align with the consumer's ideals of what is clean and clear to understand. Organic ingredients take the guess work out of what's natural versus processed. What's behind these ingredients must be just as clean and clear to understand, and that means having traceability to a sustainable and ethical footprint. Finally, clean ingredients cannot be incorporated at the expense of compromising a beverages appearance or taste, and clean in solution is just as important to the long-term success of any clean label beverage.
Brian Zapp, director of marketing at Applied Food Sciences Inc. (AFS), has a diverse background in business and marketing including work with nonprofits, development in club sports and assisting as an advisory role to many beverage startups.
Subscribe and receive the latest insights on the healthy food and beverage industry.
Join 47,000+ members. Yes, it's completely free.
You May Also Like
---