The Role of Protective Cultures in an Evolving Dairy Landscape
The Role of Protective Cultures in an Evolving Dairy Landscape
Demand for clean-label ingredients is driving change in the dairy marketplace, challenging manufacturers to create sustainable, on-the-go dairy goods.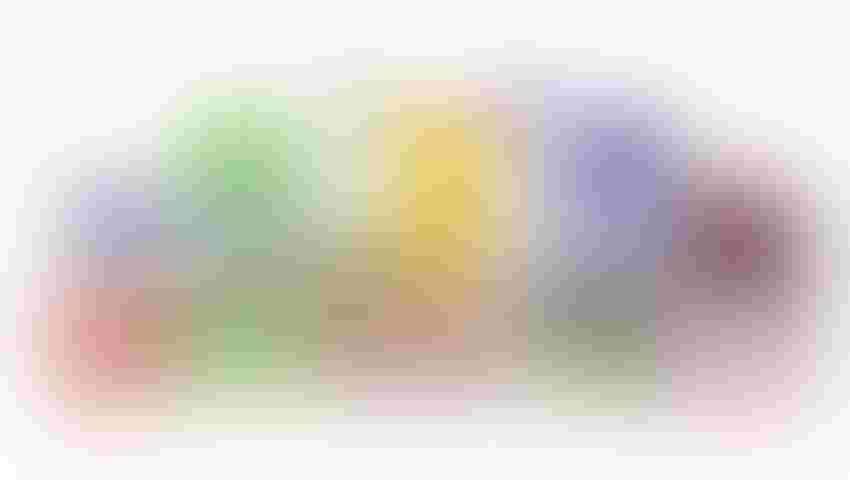 The dairy market is changing, and industry players need to keep up. Consumers want to see natural, better-for-you, sustainable dairy products that offer reduced sugar and fat content, as well as shorter ingredient lists and greater transparency in product labeling. With the rise of busy, modern lifestyles, consumers demand convenient, eat on-the-go options. The main challenge for dairy producers meeting these trends is consumers do not want to compromise quality, indulgence or sensory characteristics. These demands also mean stringent food protection standards put in place to minimize the risk of spoilage. Protective cultures are key in helping dairy manufacturers face these challenges head on and keep pace with their customers' needs.
Clean Label, Sustainability Driving Change
With growing pressure for natural, healthy dairy goods, the "clean-label" trend has been gaining traction in the dairy industry. Historically, dairy producers used artificial additives and preservatives, often chemical in nature, to help extend product shelf life and protect fresh dairy goods from contamination. However, the use of these ingredients has led to intense scrutiny from Millennials and families with children out of concern for risks posed by artificial ingredients, according to a 2017 C+R Research survey.
Health-conscious consumers also seek greater understanding of ingredients used in dairy products through transparent product labeling. Thus, clean-label products—those containing natural, simple and familiar ingredients—are looked on with increasing favor. In fact, research has shown consumers are prepared to pay more for clean-label products, with one in two people prepared to pay at least 10 percent more for yogurt free from artificial preservatives, according to a 2014 DSM survey.
With the world's population expected to reach 9 billion by 2050, according to the Food and Agriculture Organization of the United Nations (FAO), sustainability and the level of dairy food waste globally continue to influence the dairy industry's path and it is vital dairy producers act with sustainability in mind. Food waste can occur at any point in the food chain, but levels are highest at consumption stage. In fact, reports indicate 10 to 20 percent of milk and dairy products production in developed countries is lost or wasted, and almost half of this waste occurs post-purchase when products reach consumers' fridges, with shelf-life restrictions or microbial spoilage cited as the main reason, FAO stated. The International Food Information Council Foundation (IFIC) also confirmed product shelf life remains a key purchasing condition for consumers, so manufacturers must consider open shelf life of products to help support a more sustainable supply chain, and minimize their contribution to the food waste burden.
New Challenges and Opportunities
While challenging, new consumer trends help drive innovation in the dairy industry. New developments can enable businesses to differentiate themselves in an increasingly competitive landscape, and explore previously inaccessible areas of dairy product innovation. Enhancing food protection can help ease retailer pressure on shelf life, enable wider product distribution and create more opportunity for innovation. It may facilitate, for example, dairy goods that can be consumed on-the-go, without the need for continuous refrigeration, and yogurts with added indulgence.
Innovations in Dairy
DSM recently launched the Delvo®Guard range of clean-label dairy cultures, designed to protect fresh dairy products against yeast and mold without compromising on food safety or quality. The protective cultures are the clean-label addition to DSM's range, and offer an entirely natural, clean-label solution to image-conscious brands looking to contribute to a more sustainable world, and rise to the challenge of evolving consumer trends and preferences.
The range consists of two products based on Lactobacillus rhamnosus and Lactobacillus sakei strains, which work together to provide unique, synergistic effects against mold and yeast, while extending product shelf life and maintaining key product characteristics.
Subscribe and receive the latest insights on the healthy food and beverage industry.
Join 47,000+ members. Yes, it's completely free.
You May Also Like
---