The plant-based protein market
The plant-based protein market
In the past decade, products made with plant proteins have evolved to include a wide variety of flavors, textures and formats for every eating occasion. A broader range of consumers now seeks plant-based protein goods, particularly consumers under age 40 who eat meat but are incorporating other options. Dairy alternative, sports nutrition and snacks are some of the top categories for plant-protein products, drawing from sources such as soy, pea, lentil and ancient grains.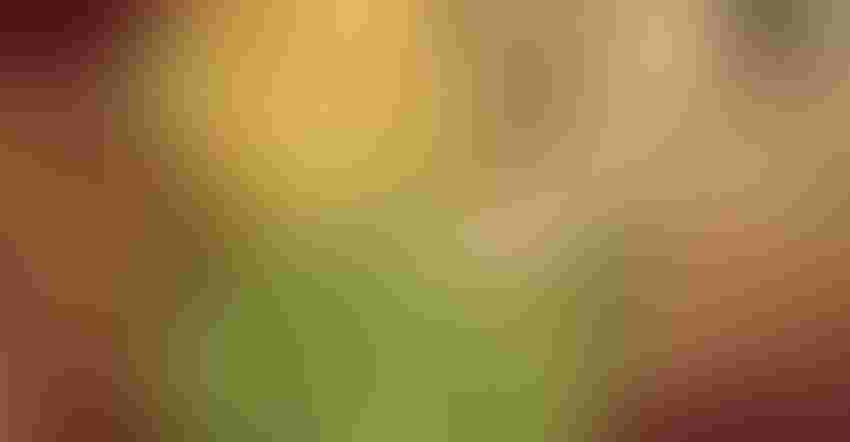 Consumer demand for sustainable products and knowledge of the health benefits of protein has driven the need for protein from plants, such as pea, hemp, rice, oats and beyond. A decade ago, soy-based veggie burgers were the primary plant protein-rich food found in a typical grocery store. Fast forward to 2019, and products made with plant proteins have evolved to include a wide variety of flavors, textures and formats for every eating occasion.
Indeed, consumers have a seemingly insatiable appetite for protein. Consumers associate protein with a healthy diet, helping maintain muscle during aging, recovery from exercise and greater feelings of fullness.
The 2014 Food & Health Survey from the International Food Information Council (IFIC) found 58 percent of consumers are influenced to purchase a product based on its protein content. By 2015, interest in protein had grown to the point where IFIC's online Food & Health Survey found more than half of Americans surveyed were trying to consume a certain amount of protein per day or eat as much protein as they could. Food manufacturers can capitalize on this trend by giving consumers what they want: front-of-pack labeling that calls out "good source of protein" or "high in protein" versus listing the amount of protein in grams per serving on the front of the pack.
Interestingly, consumers are not focusing solely on typical sources of protein such as meat, fish, poultry and dairy. In 2014, research by the NPD Group found almost half of primary grocery shoppers bought protein-enriched foods including cereal, bread, protein bars and pasta. The same survey revealed consumers were clamoring for more options including bagels and frozen foods. The door is wide open for plant proteins as roughly 66 percent of U.S. consumers believe meat alternatives are healthier than meat, according to a 2017while Mintel protein report, while 20 percent of shoppers are willing to pay more for these foods. Need proof? Data by Persistence Market Research reported the plant protein market is rapidly growing and expected to reach roughly US$16.3 billion by 2025.
Market drivers
Taste and nutrition as the two leading factors driving consumers to choose plant proteins. According to research from Datassential, protein quality and protein amount are both top considerations for 31 percent of consumers ordering plant-based proteins.
Mintel found taste (52 percent) was the top reason for selecting plant proteins, far outranking concerns about health (39 percent), the environment (13 percent), animal rights (11 percent) and diet (10 percent). According to Mintel, 46 percent of consumers believe plant-based proteins are healthier than their animal-based counterparts.
Transparency covers the desire for clean label, consumer concerns about the supply chain and the ability to track ingredients. Consumers also have high expectations. In addition to non-GMO, organic, high protein and high fiber, Packaged Facts found they don't want artificial ingredients.
Trending plant protein categories
According to Melissa Machen, senior technical services specialist at Cargill, the convenience foods, prepared breakfast items, frozen prepared foods and entrées categories have the largest growth potential for plant-based proteins. In addition, she said snacks as a key source of plant protein in different pockets of the day. Bottled coffees are another area for plant protein as are a growing number of ready-to-drink beverages (RTDs).
Worldwide, dairy products are declining in sales, while dairy alternatives are experiencing exponential growth, according to 2018 "The Shifting Global Dairy Market" report from Cargill. "There is significant momentum in the nondairy/dairy market for plant-based alternatives. This is a small, but growing, category that should continue to see strong growth and innovation in the future," stated Jean Heggie, strategic marketing lead, protein solutions business unit at DuPont Nutrition & Health.
Yogurt, plant milk, creamers and ice cream are leading the way. Dairy products including yogurt, creamers, cheese and ice cream experienced 50-percent growth from June 2017 to June 2018. Plant-based meals grew 28 percent, while plant-based meat grew 24 percent to $670 million.
Food and beverage isn't the only category reaping benefits from this shift. Plant-based protein supplements are also on fire. Protein powders once meant for medical nutrition needs or serious athletes have shifted to the mainstream marketplace where they continue to gain new customers, noted Lumina Intelligence Sports Nutrition in 2018.
Learn more in INSIDER's "The plant-based protein market—deep dive."
Marie Spano, M.S., R.D., CSCS, is a nutrition communications expert whose work has appeared in popular press magazines, e-zines and nutrition-industry trade publications. She has been an expert guest on CNN, NBC, ABC and CBS affiliates.
Subscribe and receive the latest insights on the health and nutrition industry.
Join 37,000+ members. Yes, it's completely free.
You May Also Like
---