Plant-based diet may reduce heart failure risk by 41%
Plant-based diet may reduce heart failure risk by 41%
Individuals who consume a plant-based diet rich in fruits, vegetables and fish have a 41 percent less risk of developing heart failure, according to a new study published in the Journal of the American College of Cardiology.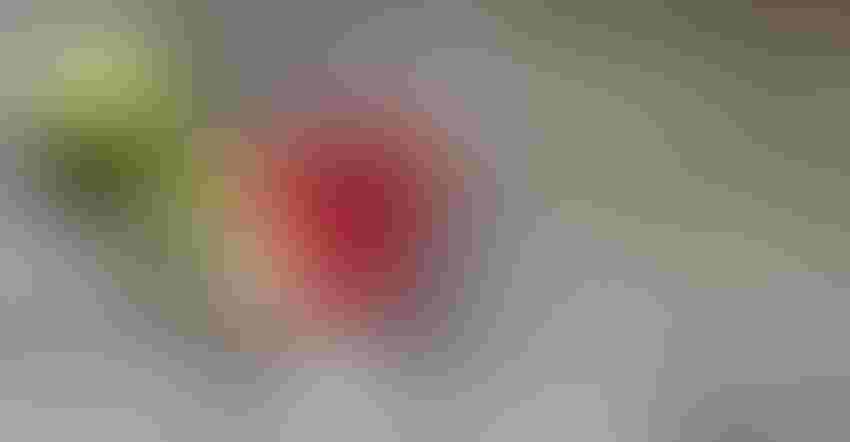 The findings also suggest a diet rich in fats, fried foods, processed meat, and sugary drinks can raise the risk of heart failure by 73 percent. Heart failure affects about 5.7 million people in the United States and approximately 26 million people worldwide.
For the study, researchers examined associations between five dietary patterns—convenience, plant-based, sweets, Southern, and alcohol/salads—and incident hospitalizations for heart failure among U.S. adults. They examined data from the REGARDS (Reasons for Geographic and Racial Differences in Stroke) trial, a prospective study of black and Caucasian adults who were followed from 2003-2007 through 2014. Eligible participants completed a food frequency questionnaire and had no coronary heart disease or heart failure at baseline.
The study included 16,068 participants (mean age 64.0 ± 9.1 years). After a median 8.7 years of follow-up, 363 participants had incident heart failure hospitalizations. The highest quartile of adherence to the plant-based dietary pattern was associated with a 41 percent lower risk of heart failure in multivariate models, compared with the lowest quartile. The highest adherence to the Southern dietary pattern was linked with a 72 percent higher risk of heart failure after adjustments for age, sex, race, and other potential confounders such as education, income, region of residence, total energy intake, smoking, physical activity and sodium intake.
Subscribe and receive the latest insights on the healthy food and beverage industry.
Join 47,000+ members. Yes, it's completely free.
You May Also Like
---