Natural preservatives extend frying oil shelf life
Natural preservatives extend frying oil shelf life
The all-natural preservative formulation by Arjuna Naturals Extracts, Ltd. contains a few simple ingredients while offering clean label shelf-life extension.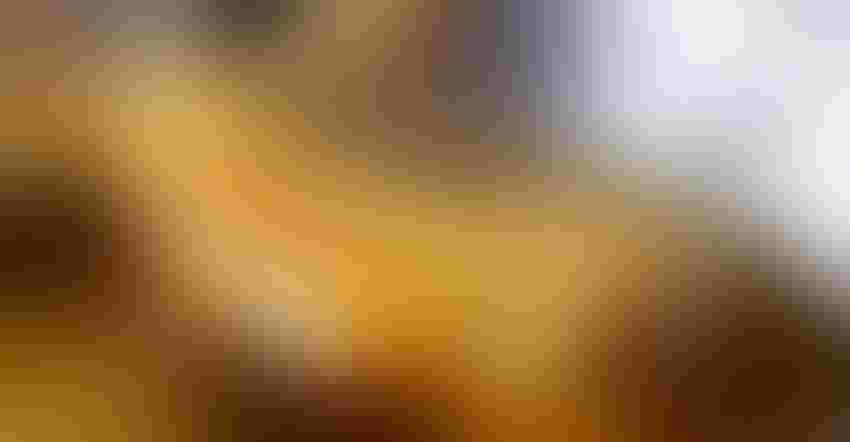 Arjuna Naturals Extracts, Ltd., launches its natural preservative formulation for combating oxidation, thermal degradation, hydrolytic rancidity and extending the frying cycle of vegetable oils. The new, all-natural preservative formulation contains a few simple ingredients and enables a clean label. It is GMO-free, oil-soluble and vegan. Initial response was so strong, Arjuna Natural Ltd. decided to immediately market this natural solution worldwide.
FSSAI (Food Safety and Standards Authority of India) of India has revised its standards to allow for reuse of vegetable oil in frying and cooking applications until the oil reaches a maximum Total Polar Compound (TPC) limit of 25%. Any edible oil used for frying application that crosses this maximum limit of TPC will be considered unsafe. Arjuna's novel formulation also helps manufactures use oil for frying more quantity by slowing down the oxidative degradation due to reuse, thus keeping the oil safe.
Frying oils contain sensitive mixtures of different unsaturated fatty acids that influence oxidative stability. Degradation of frying oil occurs quickly due to higher temperature, oxidative degradation and hydrolytic rancidity. These cause rapid deterioration that leads to unpleasant flavors and odors, and undesirable color changes in both the oil and in the food fried in it.
Food and foodservice companies typically evaluate Peroxide Value (PV), which measures oxidative degradation only and hydrolytic rancidity measured by Free Fatty Acids (FFA) both of which fluctuates during frying. This is the reason why TPC is considered an accurate indicator of quality of frying oil.
"Our R&D team developed a natural preservative that can help maintain vegetable oil color, taste, and functionality even in high temperatures and does not negatively affect the fried product," explains Benny Antony, PhD, Joint Managing Director for Arjuna. "It helps food processors fry an increased number of product batches per liter of oil, with delayed TPC development and decreased time to rancidity. The new preservative formulation helps food manufactures meet FSSAI's new standards and keep frying oil consumption economical."
Subscribe and receive the latest insights on the healthy food and beverage industry.
Join 47,000+ members. Yes, it's completely free.
You May Also Like
---