Natural food additives on the rise
Natural food additives on the rise
Depending on the application, food additives bring specific qualities and functions that help with stabilization, emulsification, shelf extension and mouthfeel of the finished product. With clean label now the norm, certain categories are poised to see an uptick in interest for natural options.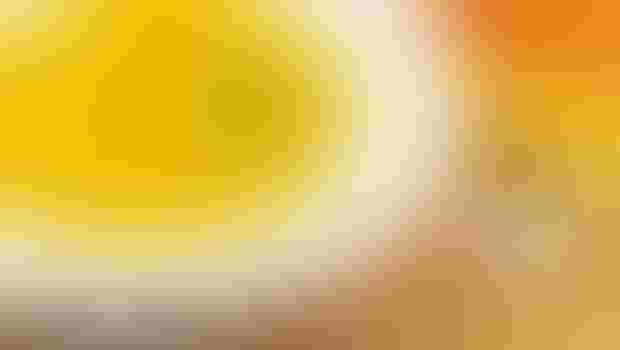 In the broadest sense, a food additive is any substance added to food. That said, food additives play a critical role in successful product formulation because they are used to impart specific properties such as enhancing food palatability, replacing fat content, extending product shelf life and ensuring food safety via prevention of contamination. Examples of commonly used food additives—natural and synthetic—include acidulants, anti-caking agents, colors, emulsifiers, enzymes, flavors, hydrocolloids and sweeteners.
FDA's definition is a little narrower and defined as "any substance the intended use of which results or may reasonably be expected to result—directly or indirectly—in its becoming a component or otherwise affecting the characteristics of any food." FDA's definition includes any substance used in the production, processing, treatment, packaging, transportation or storage of food. Excluded from the definition are ingredients generally recognized as safe (GRAS) and ingredients approved for use by FDA or USDA prior to the food additives provisions of law, and color additives and pesticides where other legal premarket approval requirements apply.
The global food additives market is fragmented, with companies such as ADM, BASF, Cargill, CHR. Hansen, DuPont, Ingredion and Kerry focused on developing food additives that suit the demands of food and beverage manufacturers requiring specific characteristics in their products such as flavor and color enhancement, sodium reduction, fat replacement and preservation, etc.
According to Markets and Markets, the global food additives market will rise to US$52 billion by 2020, experiencing a compound annual growth rate (CAGR) of 5.6% from 2015. Artificial food additives make up the lion's share of the market; however, natural food additives are predicted to experience exponential growth in the coming years.
The food additives market is divided into specific application categories: bakery and confectionery; beverages; convenience foods; dairy and frozen desserts; sauces, dressings, spices and condiments; and others, including meat products, extruded products, oils and fats, etc.
In terms of function, the market is estimated to be led by the flavor enhancer segment, followed by sweeteners. Demand for food additives in beverages accounted for the largest share in 2014, while Markets and Markets reported the sauces, dressings, spices and condiments sector is projected to be the fastest-growing from 2015 to 2020.
Brands exploring the use of natural food additives over synthetic options need to evaluate the pros and cons of each ingredient option to determine whether it will change the desired quality attributes (e.g., taste, texture, shelf life, etc.) of the product and potentially alter consumer buying behaviors. Other issues to consider are costs versus benefits as it relates to the complexity of reformulation and replacement options. How will replacing ingredient X with ingredient Z affect processing? What are the costs of the intended replacement option? How quickly can a brand recoup those costs? Are there any issues with supply chain for a particular ingredient and can the supplier guarantee stock?
For more on this topic, download Food Insider Journal's May 2018 issue "Natural Food Additives on the Rise."
Subscribe and receive the latest insights on the healthy food and beverage industry.
Join 47,000+ members. Yes, it's completely free.
You May Also Like
---