How to take advantage of white space in the beverage sector
How to take advantage of white space in the beverage sector
Today's range of functional beverages includes everything from enhanced waters, juices, cold-brew coffee, RTD teas, etc., with an increased emphasis on the inclusion of shorter ingredient lists with simple and recognizable names.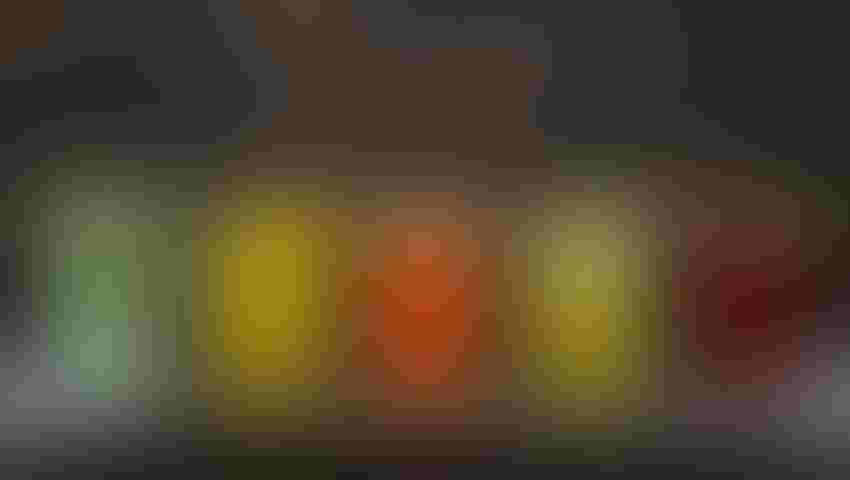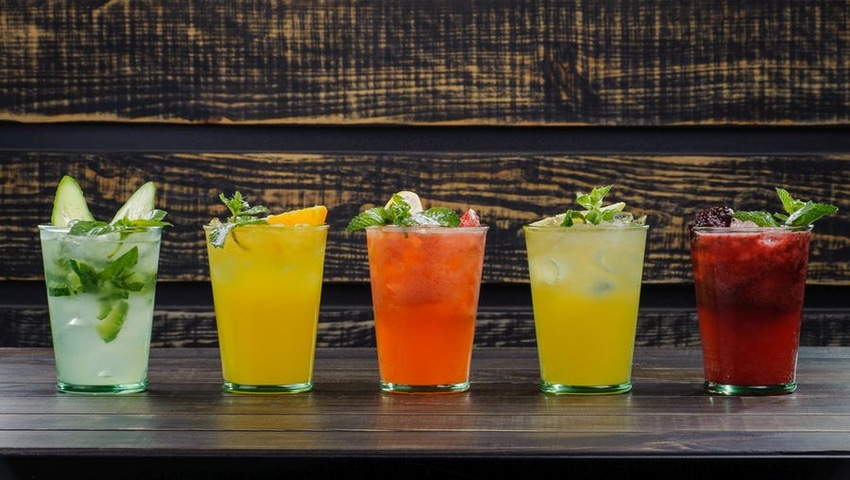 White space is the area of open territory of marketable space wherein companies and brands can market their new concept. The question entrepreneurs should ask themselves is: Will my product be accepted in the white space? If the answer is "yes," feel encouraged, but don't think the journey is over.
White space will always exist in some capacity, allowing for constant introduction of new products. Products that fill this space must next attract and educate consumers on the new product. To succeed, entrepreneurs must do their homework, including researching and evaluating feedback on product sales and marketing strategy.
The beverage marketspace has traditionally been centered around flavored carbonated beverages built and marketed by companies such as PepsiCo and Coca-Cola as they monopolized market space with a huge number of SKUs, limiting innovation to current packaging and flavors. During the late 1970s and 1980s, companies such as Napa Naturals and Sundance Sparkler elevated carbonated beverages to the next level. Next to target innovation in the space was Clearly Canadian, which brought a lower sugar profile and no-color alternatives to soda. The window for innovation is open, and consumers are experiencing a growth in diversity of options. Brands are evolving to follow the growing diversity of consumer demands, and nowhere is this more evident than the Millennial population.
In 2003, coconut water was introduced to the shelf. After a long road of consumer research, strategic marketing and branding, the coconut water brand platform has seen a rapid and escalated growth in sales. A large factor of this success was due to the open dialogue with and between coconut water consumers, as they clearly understood and related to the intrinsic benefits the natural and derivative products provided.
The following are examples of trends and brands that took advantage of the white space:
·       Almond Breeze capitalized on the health benefits of almonds by selling a liquid form. This resulted in the expansion of the non-dairy almond milk market to educate consumers on the health benefits of this new healthy ingredient.
·       Fizzique Sparkling Water combined the power of sparkling water and protein to create the first-ever sparkling protein water.
·       Starbucks Coffee capitalized on emerging trends such as ginger beer, plant protein beverages or functional bottled water. Although Starbucks did not originally enter the market based on fad, it is frequently adding new products with novel ingredients to its product array.
Educating the consumer is one of the largest challenges facing beverage entrepreneurs. These startup consumer packaged goods companies (CPGs) have the opportunity to bring a product to market at a faster speed because they have less red tape than larger organizations. Brands should consider the following tips to avoid pitfalls that plague startup and early-stage brands.
·       Understand the marketing—Doing the due diligence prior to launch will help to limit risk through strong research and understanding of the core consumer.
·       Differentiating between real need versus perceived need—To prove the idea, a brand must do research and engage consumers to see if they have interest. In addition, a brand must see if the product meets the profiles of the defined and target consumer. What's the price? What does the package consumers want? Where do consumers want to buy the product?
·       Finding a clear focus—Be sure to focus on sales, distribution, marketing and finance in equal intensity; it is critical to success.
Roadmap to Growth
Once a brand has established its product on the shelf, it's time for it to grow sales. Companies are not grown overnight; they develop based on well-thought-out plans of action. At the core, the roadmap to growth is starting local, becoming regional, and then escalating to national distribution.  This process has no shortcuts.
·       Local—This is the time to refine business strategies. Stay close to home while the kinks in the armor are being ironed out.
·       Regional—Once success at the local level is established, start expanding the reach of the product on a regional scale.
·       National—This step is for the highly functioning companies that have established a consumer market and have the operations to support demands.
Functional Beverages at SupplySide West
Jim Tonkin will be speaking about go-to-market strategies, trending ingredients and new formulation processes for functional beverages at the "How to Take Advantage of White Space in the Beverage Sector" workshop on Wednesday, Nov. 7, at SupplySide West 2018. This workshop is underwritten by AmeliaBay. 
For more than 44 years, Jim Tonkin has served the private sector as a brand and marketing development professional where he directs the building and design of national infrastructures for food and beverage industry clients. Tonkin has successfully created and implemented business and financial strategies for domestic and international players focusing from production to branding, marketing through sales implementation and distribution, to include exit strategy. Tonkin has focused branding initiatives in soft drink, bottled water, functional foods and beverages, and noncarbonated "new age" beverage verticals. His expertise has stretched across many sectors including domestic cheeses to natural potato chips; bottled waters for people and pets; and nutraceutical-functional-cosmeceutical enhanced beverages.
Subscribe and receive the latest insights on the healthy food and beverage industry.
Join 47,000+ members. Yes, it's completely free.
You May Also Like
---