Health, costs and hangovers fuel 'sober curious' trend among US adults
Health, costs and hangovers fuel 'sober curious' trend among US adults
Brewers, vintners and distilleries should respond with enjoyable, non-alcoholic refreshments for adults who still love to socialize—or risk losing business.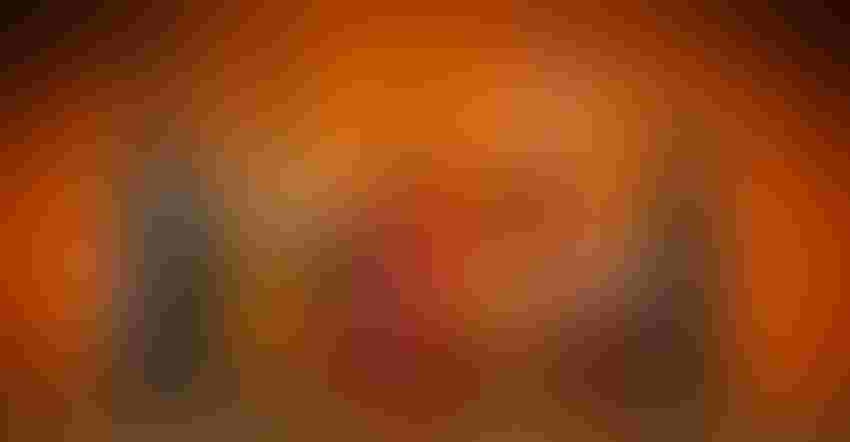 Adults of all ages are cutting back on drinking, suggesting the "sober curious" trend has momentum to reshape parts of the alcohol industry, according to a recent Morning Consult poll and analysis. The poll was conducted July 16-18 among 1,062 men and 1,139 women (2,201 total) aged 21 and older. By generation, 31% were Baby Boomers (ages 55-73); 28% Generation X (ages 39-54); 27% Millennials (ages 23-38); and 10% Generation Z (ages 21-13). The majority, 69%, did not graduation from college; 20% had earned bachelor's degrees; and 11% continued with graduate school or further.
According to survey results, 40% of US adults ages 21 and older said they're drinking less than they were five years ago, and 43% of the public doesn't drink. Compared to one year ago, 31% of drinkers said they're drinking less while most (56%) said they're drinking about as much.
The top reasons to drink less were wanting a healthier lifestyle (67%), saving money (55%) and losing weight (44%).
More than 40% of the drinking-age population doesn't drink, and 46% of consumers—regardless of age—have purchased non-alcoholic alternatives. Regular drinkers (46%) are more likely to have bought a non-alcoholic beer or cocktail than teetotalers, suggesting there is money to be made by the growing non-alcoholic beverage industry, and traditional alcohol brands could suffer if they don't adapt.
Opportunity for brands
This trend toward sobriety may have enough momentum to reshape parts of the alcohol industry, the research found. Alcohol sales have been significantly impacted by health-conscious Millennials who account for 32% of spirits consumed in the United States. Although craft beer has been a huge trend in the alcohol category, The most recent data from Nielsen found beer sales declined in 2018 while sales of spirits slowed to 1.8% growth in 2017 compared with 5.8% growth between 2015 and 2016. The International Wines and Spirits Record (IWSR) predicted low- and no-alcohol products in the U.S. will grow 32.1% between 2018 and 2022, as U.S. alcohol volumes dropped 0.8% last year, and 52% of adults who drink alcohol are either trying now or have tried before to reduce their alcohol intake.
What's more, brands are adapting their portfolios to meet consumer demand for low- to no-alcohol options. According to Suzy Badaracco, president of Culinary Tides Inc., low and no-alcohol beverages take the spotlight with the rise led by Millennials, but other generations are following suit. "Session" is a term used for low-alcohol drinks and mocktails aimed at more moderate adult demographic. They will reach into 2020 because they are the perfect hybrid as they maintain their adult status and appeal while not betraying overlapping health trends. They are easy to replicate at home and can make appearances in retail, as seen with some of the new sparkling spiked water launches. Their greatest strength lies in the fact that they are a near-perfect Pandora's Box—an unstoppable trend with no adversaries or competitors. The players getting the most press include switchels, drinking vinegars, kefir, hard sodas, spiked waters, hard ciders and any classic cocktails that are complex enough to endure when alcohol is removed, such as the Tiki crowd.
Distill Ventures launched a dedicated line of non-alcoholic drinks in July 2017. The company's portfolio is now about 25% alcohol-free. "While some of this trend has been driven by Millennials, we are really starting to see the 'Millennial effect,' where their behaviors influence relationships, regardless of age and lifestyle, all around them," Heidi Dillon Otto, portfolio director of Distill Ventures LLP's North America team, said in an email. Distill Ventures is the venture capital arm of Diageo PLC, the British spirits maker, which said Aug. 7 that it had acquired a majority stake in the non-alcoholic spirits maker Seedlip.
Non-alcoholic beer makers such as WellBeing Brewing Co. LLC, Athletic Brewing Co. LLC and Bravus Brewing Co. said that while their clientele extends beyond Mmillennials, their customers are more likely to be sober than simply "sober curious." "Most of our demographic are older: They're boomers, they're seniors," said Philip Brandes, Bravus' founder and head brewer. "People who drink our beer just don't drink."
A rising star of the alcohol category is hard seltzer that is marketed as a low-carb, low-sugar alternative to beer, wine and spirits. They skyrocketed in popularity since being introduced to the market a few years ago and experienced 169% sales growth from 2017 to 2018 alone. White Claw, a leading hard seltzer brand, found there were various motivators for purchasing their product, but a healthy lifestyle was the common thread.
CPG brands and establishments that serve alcohol also are targeting the healthy consumer by incorporating functional ingredients like blue algae and turmeric into boozy beverages. Probiotic-rich kombucha naturally has a little alcohol in it from the fermentation process, but most brands remove all or most of it to so consumers can enjoy its digestive health benefits without getting a buzz. However, brands like Wild Tonic and Booch Craft offer kombuchas with an ABV (alcohol by volume) of 5 to 7%. Additionally, kombucha is being used as a better-for-you cocktail mixer at bars and restaurants. Shrubs, which are made with apple cider vinegar, are another gut-friendly ingredient currently dominating cocktail menus.
Subscribe and receive the latest insights on the healthy food and beverage industry.
Join 47,000+ members. Yes, it's completely free.
You May Also Like
---