Functional ready-to-drink (RTD) beverage marketplace thrives
Functional ready-to-drink (RTD) beverage marketplace thrives
Immune health, energy support and weight management are but a few of the categories finding success in RTD beverage.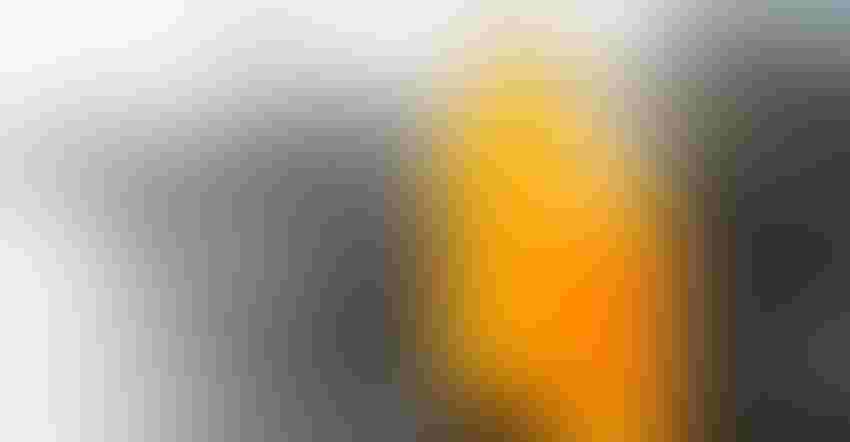 The functional ready-to-drink (RTD) beverage market is increasing in demand, diversity and types of function. Some of the top categories in RTD functional beverages include energy, weight loss, weight management, digestive health, inflammation—and more than ever, immune health. Many of today's consumers are looking for RTD beverages that contain clean label, better-for-you plant-based functional ingredients, whether purchasing these drinks from shopping markets or restaurants.
Plant-based ingredients—including proteins, fibers and plants with biomarker compounds—are taking center stage in the RTD functional beverages market, including teas. Energy is still a top category, incorporating botanicals such as ginseng, guarana, kola nut and guayusa.
Immunity-focused RTD beverages are incorporating ingredients such as vitamin C, zinc and botanicals. Natural sources of vitamin C from acerola and acai are commonly used in conjunction with green botanicals and vegetables high in zinc such as broccoli or spirulina. Other botanicals appearing in these drinks include echinacea, acerola, white willow bark, elderberry, elderflower, goldenseal, green tea, hibiscus, apple cider vinegar and rose hips. Botanical extracts can benefit RTD beverages where solubility and dispersion are required. Botanical powders—which are not soluble and contain fiber—can be added to juices when turbidity is not a concern. Some botanicals also add desired flavors to the beverage.
Weight loss and weight management RTD functional beverages rely on key components that help with satiety and provide energy with a quality protein source.
Trending plant-based protein sources in RTDs include faba been, pumpkin seed and lentil, particularly in keto-focused formulations. With the popularity of plant-based, proper marketing can help boost interest and drive sales.
High-protein RTD beverages using fibers for a satiety effect need to be easily recognizable as clean label and plant based. Psyllium, carrot fiber, apple fiber, oat fiber and sugar cane fiber are examples of soluble and insoluble fiber sources commonly used in weight management RTD functional beverages.
Functional RTD beverages for digestive health include those high in fiber. These fibers can be from various sources, including psyllium, apple fiber, carrot fiber and sugar beet fiber, to name a few.
Ginkgo, ginseng and guarana are examples of ingredients often found in brain health functional RTD beverages.
Turmeric is used widely and very popular in RTD beverages targeting inflammation; this includes the golden milk series of products.
The opportunities in RTD functional beverages will continue noticeably in the following areas:
Prior to COVID-19, anything related to hemp, CBD or cannabis was trending. It would have been very difficult to anticipate anything that would cause a disruption to those markets to the extent the pandemic has. The focus now is largely back on traditional herbal ingredients used in immune health.
More than ever, consumers are looking for products with functional ingredients backed by scientific support, particularly for immune health. Product messaging will likely shift in this direction, as well, as consumers rely on brands to provide more information related to claims, transparency and safety.
Examples of interesting botanical beverage applications seen during the shelter in place are echinacea hibiscus RTD green teas and elderberry lavender sparkling water fusions. With all the Zoom meetings, digital eye fatigue has become a common complaint; some unique eye formula beverages offer sea buckthorn to potentially aid in tear production.
Today's RTD functional beverage market is expanding in many directions, particularly those supporting plant-based, sustainable and clean label platforms. Pandemic or not, the future looks bright across functional RTD beverage platforms.
Randal (Randy) Kreienbrink is vice president of marketing at Martin Bauer Group.
Subscribe and receive the latest insights on the health and nutrition industry.
Join 37,000+ members. Yes, it's completely free.
You May Also Like
---