Functional Foods: Pharma Food or Lifestyle Antidote?
Functional Foods: Pharma Food or Lifestyle Antidote?
Functional foods are somewhat undefined and abstract; yet, they are driving growth in the grocery industry. These so-called functional foods are more than a moniker or a product category—they are the result of an iterative confluence of consumer needs.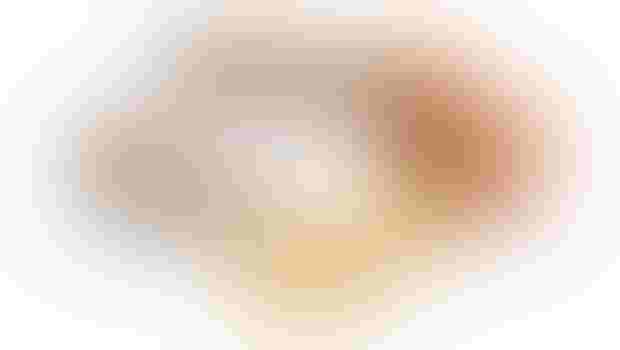 Functional foods are somewhat undefined and abstract; yet, they are driving growth in the grocery industry. Consumer understanding about health, nutrition and optimization are key factors in this high-growth product category. But so-called functional foods are more than a moniker or a product category; they are the result of an iterative confluence of consumer needs.
For one to be successful in this market, it is valuable to gain the context of the influences driving growth instead of reacting to a "still shot" of data. For instance, once you understand the evolutionary factors that fuel the growth of functional foods, you will be better positioned to address the unarticulated needs that consumers will most value. Remember, change is inevitable and it can also be predictable.
In the late 1980s, the United States began witnessing the unrelenting growth of nutraceuticals as consumers began their journey towards preventive health care through supplementation. Born from a host of macro behavioral trends that culminated in the passage of the Dietary Supplement Health & Education Act (DSHEA) in 1994, self-care has built deep roots in America. Today we are seeing this movement expand into foods. In 2012, the fastest-growing supplements were food-based; meal replacement supplements reached sales of US$3.6 billion, up nearly 15 percent.
Ninety percent of consumers agree that certain foods have health benefits beyond basic nutrition, and 86 percent are interested in learning more about these foods. But many consumers are confused by changes in nutritional guidelines, conflicting research studies, and many don't trust what they read. About half of us believe it's easier to do our own taxes than to figure out how to eat healthy.
Sixty percent of U.S. adults consume functional foods at least occasionally. What is undoubtedly the next iteration of self-treatment has merged with the desire to incorporate functional benefits into the foods we already consume. It's a movement coming at us from all fronts; nutraceuticals in food form and "healthier-for-you" foods. In fact, 70 percent of the best-selling new products introduced in 2013 had a "healthier" positioning. An amazing 80 percent of adults claim they have made some effort to eat healthier, while at the same time more Americans are suffering from "pill fatigue."
Core supplement users continue to cut back on their use of supplements because they believe the nutrients derived from foods are best. A growing number of consumers are ditching supplements in favor of functional foods. Indeed, almost 90 percent of Americans now consume fortified foods, and as much as 20 percent of adults say they're cutting back on their use of supplements due to fortified food intake.
Nutrition Business Journal estimates sales of functional foods and beverages already represent 5 percent of the entire food industry. The United States is now the world's largest functional food market with sales of nearly $50 billion. The accelerating growth of functional foods is affecting millions of Americans and dramatically reshaping the marketplace. Yet there is limited definition, regulatory structure and industry direction on how to navigate this emerging movement.
'Pharma Foods' vs. 'Lifestyle Antidotes'
Incredibly, 80 percent of consumers believe functional foods can help prevent or delay the onset of heart disease, hypertension, osteoporosis and Type 2 diabetes; 60 percent associate them with benefits linked to age-related memory loss, cancer and Alzheimer's disease. Further, 53 percent of Americans agree that food or drinks can provide the same or better health benefits as non-prescription medications. Yet, there is a fundamental disconnect with both the conceptual and regulatory paradigm.
Many well-intended brands have been launched and failed based upon the delivery of therapeutic benefits. One thing we have learned is that people do not want to eat from their medicine cabinet. While chronic disease is having a profound effect on us all, consumers don't want to be defined by their health condition or think of themselves in terms of disease. Diabetics would rather say, "I'm a person who needs to monitor my blood sugar."
Consumers want lifestyle solutions, where validated science and functional benefits meet pleasure and convenience. This can be called "wellness" but I prefer the coined phrase "Lifestyle Antidotes." You see, consumers are not going to alter their behaviors very much. What they really want is an antidote to their toxic lifestyle habits or a no-compromise alternative to their current product choices. Consumers want an antidote that allows them to maintain their lifestyle without guilt or negative effects.
In order to succeed in this emerging market, it is critical to understand consumer motivations and triggers, and identify the unarticulated needs that they seek. Functional foods are driven by two key psychological needs: direction and discovery. Direction refers to the need consumers have for simplicity, organization and direction as the world gets ever more complex and confusing. This resonates with passive consumers who want intuitive solutions that are easy to adopt. These consumers will say, "Just tell me what to take." Discovery relates to the more engaged consumers who desire the social currency that comes from discovering and sharing. These consumers want more than a transaction; they want an experience and they want to say, "Look what I found."
For companies that remain firmly entrenched in the supplement solution mindset or pharma food thinking, consider the context of what consumers are really looking for and what food represents. Food has been and will continue to be a pleasurable and cultural experience. While there is an increasing understanding that many bioactive compounds in foods (whether naturally occurring or fortified) can support better health, few of us are going to eat to treat. But we most assuredly would like to get more out of the foods we eat and even better, alleviate the anxiety and guilt we experience if we can now justify with a rationale of better health.
Peter Leighton is the founding partner of Abunda, an integrated consulting group, and NutraHealth Partners LLC. Leighton brings 30 years' experience in consumer products, nutraceuticals and biotechnology. Responsible for some of the most successful brands on the market, Leighton was an early leader in the areas of functional foods and science-based nutraceuticals. Leighton has held senior executive positions including vice president of product strategy at Complete Nutrition, CEO at Advana Science, vice president of marketing and product development at Natrol (NTOL), vice president at Galileo Laboratories, vice president of marketing at Metabolife, senior vice president of marketing at Weider Nutrition (WNI) and director of marketing at InterHealth Nutraceuticals.
Looking for more information on Functional Foods?
Peter Leighton will speak on consumer understandings of functional foods as part of the Functional Foods Summit at SupplySide West. The Summit will take place on Tuesday, Oct. 6, from 1:30 to 4:30 p.m. at Mandalay Bay in Las Vegas. Visit west.supplysideshow.com/summits.aspx for more information and to get registered.
Subscribe and receive the latest insights on the healthy food and beverage industry.
Join 47,000+ members. Yes, it's completely free.
You May Also Like
---