Functional Foods and Beverages for Digestive Health
Functional Foods and Beverages for Digestive Health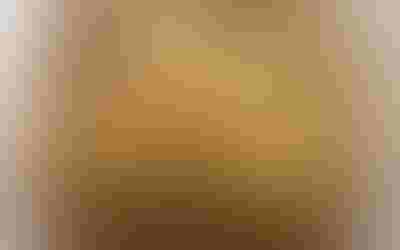 Growth in the functional food and beverage sectors is backed by numbers. For example, in a 2011 global consumer survey and analytic report, Datamonitor Consumer forecasted the U.S. digestive and immune health food market will maintain an 8-percent compound annual growth rate (CAGR) from 2010 to 2015, and will eventually reach $9.2 billion in sales. In addition, Datamonitor reported U.S. men and women prefer to safeguard their digestive health with functional fare rather than dietary supplements. Further, in contrast to earlier years, the demand for these products has extended beyond the elderly to traverse a range of age groups. Clearly, consumers are opting to eat and drink their way toward digestive health, and it is no longer just a concern of the aging.
Historically, the digestive health market has been stymied by formulation challenges. Due to the inherent instability of many digestive health ingredients and their tendency to unacceptably alter the organoleptic properties of finished products, research and development (R&D) departments have been charged with the task of preserving the potency and integrity of ingredients along the pathway from manufacturing to consumption, and turning out products that meet minimum standards of acceptability among consumers. Thanks to technological progress, digestive health ingredients have improved to the point wherewith the right formulation, innovation and marketingsuppliers and manufacturers are positioned to capitalize on a promising market with growing traditional and emerging segments.
One technological trend in formulation has been the development of more durable ingredients. Through exhaustive research, hardier strains of probiotics have been identified and tested, and other ingredients have been improved to maintain potency along the pathway from supplier to consumer. In addition, through trial and error, manufacturers have come to rely on processing tips such as adding heat-sensitive ingredients after heat processing.
Better technology has also lessened the impact of ingredients on the organoleptic properties of finished products. This is particularly important since research suggests consumers in the United States and across the globe who consume functional foods and beverages are unwilling to compromise on their expectations of taste, texture and other sensory properties.
At present, the greatest success in functional ingredients is being achieved through innovation. Namely, ingredients with novel characteristics that distinguish them from competitors in the same category are the fastest-growing sector. For example, much attention is being given to ingredients with newer delivery formats and inherent properties that foil harsh environmental conditions, and newer formulations that have minimal impact on finished products.
Another trend in innovation is the marketing of digestive health ingredients for newer, clinically demonstrated secondary health benefits such as antioxidant effects. This has fostered the conception and marketing of complex finished products with synergistic and complementary ingredients designed to provide an array of concurrent health benefits, opening new opportunities in sectors such as women's health, weight loss and sports nutrition.
Read this full article in INSIDER's Digital Issue on Functional Foods and Beverages.
Subscribe and receive the latest insights on the healthy food and beverage industry.
Join 47,000+ members. Yes, it's completely free.
You May Also Like
---