Formulation challenges and solutions for creating dietary trend products
Formulation challenges and solutions for creating dietary trend products
Lifestyle trends like keto, paleo, vegan, gluten free and FODMAP diets present challenges to food scientists who must creatively come up with ways to make products that fall within the nutritional guidelines and taste good.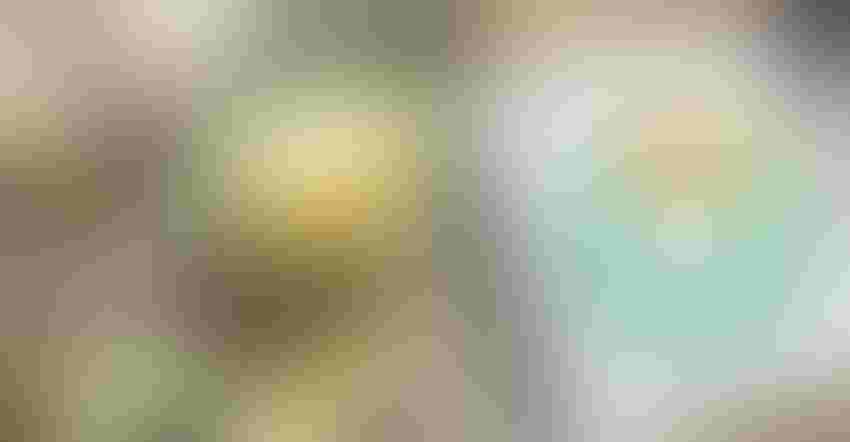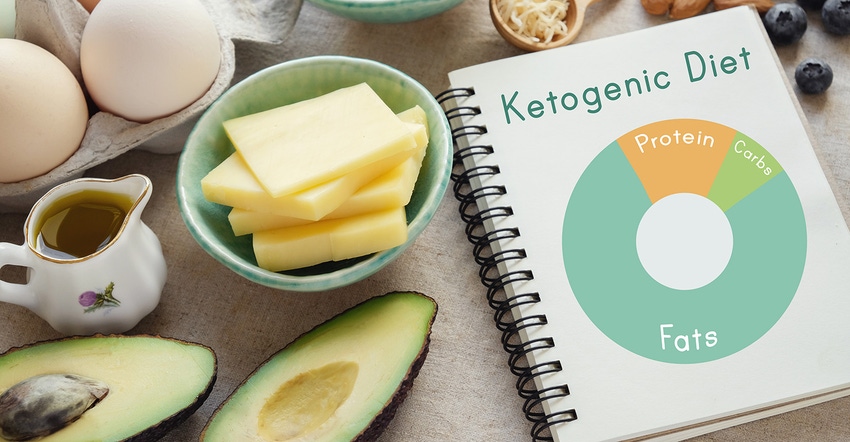 The food and beverage industry is in a state of constant evolution, which means brands not only must predict market trends and consumer demands but also have the ability to formulate a functional product that is tasty and, ideally, shelf stable.
Current lifestyle trends like keto, paleo, vegan, gluten free and FODMAP diets present challenges to food scientists who must come up with creative ways to make products that fall within the nutritional guidelines of these trends while keeping the labels as "clean" as possible.
Food scientists rely on clear direction from their brand owners/entrepreneurs to help them match the company's nutritional goals and be true to the chosen lifestyle dietary trend. When the word "clean" is used, a food scientist needs as much detail as possible to ensure they use ingredients that match the brand owner's definition of clean. Entrepreneurs should make an effort to understand what "clean" means to them and why. It's important that functional and affordable ingredients are not sacrificed just because an entrepreneur who is not scientifically trained does not recognize that word.
For example, some brand owners may not want to use fruit juice concentrates, maltodextrins or xanthan gum out of fear it will give consumers the wrong impression about the product's quality However, these ingredients are often crucial to making delicious, affordable products, and by eliminating them unnecessary challenges are created. Researching ingredients and why they are used will help ensure product success.
The variety of diet plans and lifestyle options reported in the media have resulted in a slew of food companies wanting to sell shelf-stable snacks to make life easier for consumers who want to follow a restrictive diet plan. They turn to food scientists to help them create products that can meet the keto, paleo, gluten free, vegan and FODMAP nutritional metrics; however, each diet comes with its own set of unique challenges.
Gluten free
Gluten free works well with products like crackers or crunchy items, but not so well in breads, cookies and baked goods. Without gluten formation, products don't have that nice chewy texture that consumers expect, and food scientists must use gums and other flours to try to recreate that texture in the mouth. Luckily, gluten-free consumers have adjusted their expectations. That makes it easier, knowing that the gold standard does not necessarily have to match the texture of bread, but we can recreate the definition of "bread" and formulate our own winning experience.
Keto
A true keto diet is defined as having 70% to 75% of the calories from fat, 20% to 25% from protein and the least amount of carbohydrates possible. This can mean as little as 2 to 3 net carbs in a 60 g portion of food. Getting that much fat into a shelf-stable food product can result in fat separating from the rest of the product, causing potential nightmares in everything from soft-baked cookies to nutritional bars and beverages. Issues with water activity and shelf stability also can arise because formulating for keto involves little or no sugar. Companies that want to sell keto products must make sure there is enough erythritol (sugar alcohol) or allulose in a product to maintain a water activity below 0.65. Emulsifiers must be used to bind up fat, although even the best emulsifiers can't solve oil leakage with a product that is 40% to 50% fat.
Vegan
Vegan products have been around awhile and are less challenging than strict keto. There are many vegan protein alternatives that can be used in protein bars, cookies and dry mixes. In fact, protein isolates and hydrolyzed vegetable proteins all can be used to make a variety of products that look and feel like meat.
FODMAP
FODMAP is a diet for people who are sensitive to fermentable oligio-di and monosaccharides—and polyols (sugar alcohols). Interestingly, this diet is easier to cater to by avoiding the ingredients that are used in the low-carb diets like sugar alcohols, oligiosaccharides and fiber syrups. It's almost like creating old-school nutrition bar from the 1980s, and allows for the use of rice syrups, glucose and even real sugar.
Additional Considerations
Some brands are combining dietary trends to include formulations such as "vegan-keto," "gluten free/grain free-vegan" or "low-sugar FODMAP" because food scientists struggle to find alternatives to traditional ingredients used to make the original concept. Alternatives often are processed or manufactured functional ingredients such as modified food starch, hydrocolloid blends and fat "powders" that test the company's understanding of clean label.
Creating combined trended products without functional ingredients is one of the biggest challenges for a food scientist. Simple labels don't always equal the most optimal formula. Food companies often get so caught up in the label, image and doing whatever it takes to use clean alternatives that they end up with an unpalatable product that customers will not repurchase. They worry their product won't sell or be competitive if they don't match the product to their predetermined ingredient lists and macronutrients.
Learn more about formulation products for lifestyle dietary trends from Rachel Zemser during the "Blurring the Line Between Food Trend and Fad" session on Friday, Oct. 18 at 2 p.m., at SupplySide West in Las Vegas. 
You can also hear her discuss these topics with senior INSIDER editor Judie Bizzozero here. 
Rachel B. Zemser, BS, MS, CCS, CFS is the owner of A La Carte Connections LLC and has spent her entire working career as a food scientist. She started off as a microbiologist at Unilever, spent years as an R&D chef at Kagome and now owns an independent consulting firm dedicated to helping both small and large companies bring their products to market. Zemser has worked on everything from energy bars to dry beverage mixes to ice-cream. Zemser has been published in technical trade journals and has also written her own books on how to bring products to market, a guide for entrepreneurs. A trade show junkie, she attends as many ingredient shows as possible to ensure she is always up to speed on innovative flavor trends, and ingredients.
Subscribe and receive the latest insights on the healthy food and beverage industry.
Join 47,000+ members. Yes, it's completely free.
You May Also Like
---