Formulating Low-Sugar Frozen Desserts
Formulating Low-Sugar Frozen Desserts
Formulating zero- or low-sugar frozen desserts is a difficult task for scientists who must address consumer desire for good taste and other product attributes, including nondairy and clean label.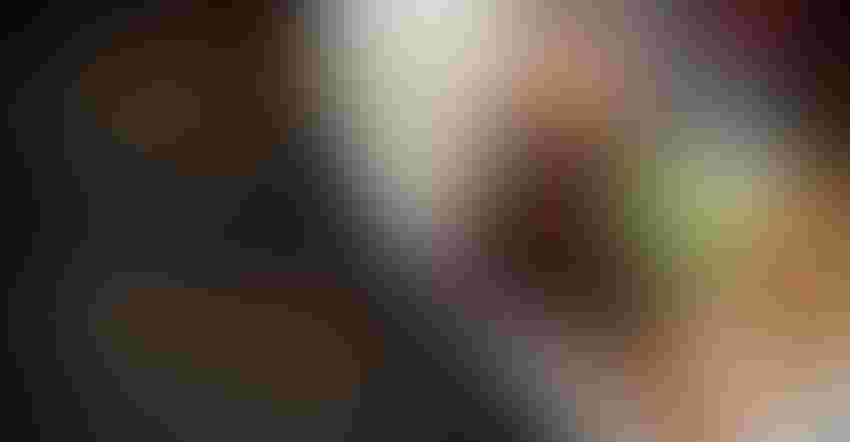 The market for ice cream and other frozen desserts is in no danger of disappearing. Product launch data from Innova Market Insights covering 2013 to 2017 showed that introductions in the ice cream space alone grew at a compounded annual growth rate (CAGR) of 2.4 percent, totaling about 750 launches. But launches with a sugar claim, such as sugar free, low sugar, no added sugar, etc., had a CAGR of 10.9 percent for the same period. Ice creams with a sugar claim now account for about 8.5 percent of launches, up from 6 percent in 2013.
The upshot: When it comes to frozen treats, low sugar is in high demand. Carol May, CEO, Wisdom Natural Brands, said, "The majority of American adults—68 to 70 percent—want to reduce the sugars in their diets. We're not talking about the intrinsic sugars found in milk, or fruits and vegetables, but those sugars like cane or beet sugar, molasses, high-fructose corn syrup (HFCS), agave, honey and the like that are added to foods and beverages to improve taste."
Whatever the reasons, product developers are paying attention. As Ravi Nana, polyols technical service manager, Cargill, affirmed, "From a product-development standpoint, the request we've been fielding the most is for help with reduced-sugar formulations in frozen dairy desserts."
But, noted Christine Addington, senior dairy technical service specialist at Cargill, while most of the sugar-reduction calls their team addresses pertain to hard-packed ice cream, "visit any grocery store, and you can see the explosion in the nondairy vegan or vegetarian products. Especially in the nondairy frozen dessert space, many of our customers are aiming for a 'healthy halo,' and as part of that, they want to keep sugar levels in check."
And everyone operating in this space is quick to note: despite consumers' concerns about sugar, a sweet taste still scores. "There's generally no loss of interest in sweet-tasting foods and beverages," May said. "Quality of life is often seen to be enhanced by such enjoyment."
Pam Stauffer, global marketing programs manager at Cargill, agreed. "The addition of 'Added Sugars' to Nutrition Facts panels will likely encourage further innovation in reduced-sugar product development," she surmised. "But some rules remain unchanged. Especially in indulgent categories, like frozen desserts, taste will continue to be the ever-present arbiter of success. Brands will have to balance providing indulgence and great taste while also delivering products with a solid nutritional profile."
That's tough to do, especially if it's sugar on the frozen-dessert hit list. "Traditionally," Nana noted, "sucrose has been the number-one sugar used in these desserts. Corn syrups, corn syrup solids and HFCS are also used in frozen treats, but to a lesser extent."
Sugar didn't attain this top spot by accident, either. As Brian Surratt, senior scientist at Cargill, explained, "Sugar is considered the gold standard of sweetness for a reason. Our expectations and sweetness perceptions are built around what sugar tastes like. When we start taking sugar out of a formulation and replacing it with other sweeteners, it changes how we interpret the sweetness."
Learn more tips on formulating zero- and low-calorie frozen desserts in INSIDER's Sugar Reduction in Frozen Desserts Digital Pulse.
Kimberly J. Decker is a Bay Area food writer. While her love of eating led her to study food science at California's University of California Davis, her love of the written word prompted her to minor in English. Since then, she's worked in product development for the frozen sector and written about food, nutrition and the culinary arts, getting her hands into everything from cookbook projects for local chefs, to corporate communications and regular appearances on the pages of industry journals. Reach her at [email protected].
Subscribe and receive the latest insights on the healthy food and beverage industry.
Join 47,000+ members. Yes, it's completely free.
You May Also Like
---