Food and beverage innovation abounded at Natural Products Expo West
Food and beverage innovation abounded at Natural Products Expo West
Plant-based, reduced sugar, function-forward and "special diet"-focused products were among the top trends at 2019's Natural Products Expo West trade show.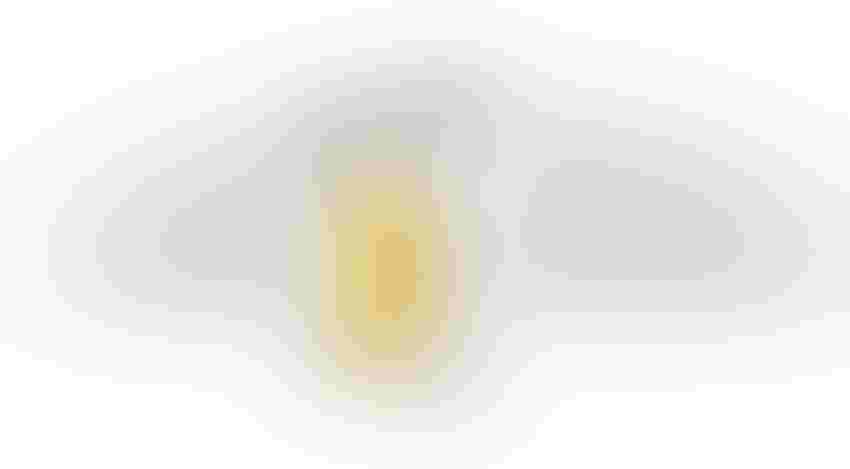 Natural Products Expo West is the largest and premier trade show for natural, organic and healthy products. With education, exhibits and events spanning March 5 through 9, the 39th annual gathering was the largest yet, attended by more than 86,000 industry professionals from across the globe. The event is ranked as one of the top 100 shows in America and one of the 50 fastest-growing trade shows in the United States and Canada.
The Fresh Ideas Organic Marketplace co-located with the event on Wednesday, March 6. Held under a giant white tent, the outdoor event combined the lively appeal of a traditional farmers market with the business‐building power of an industry trade show, and product innovation—and samples—abounded.
Across the show's total exhibit space, myriad trends were evident. Products and ingredients featuring cannabidiol (CBD) and hemp oil were rampant, despite FDA's current position that CBD can't legally be added to conventional food or sold in a dietary supplement. Companies such as Flow Alkaline Spring Water took a more conservative stance, developing CBD products but opting to hold their release until the regulatory environment stabilizes.
Plant-based continues to dominate, particularly with dietary trends such as flexitarian bridging the gaps between meat eaters, pescatarians and vegetarians/vegans. In line with Ingredion's investment in bolstering supply of plant-based proteins from sources such as peas, lentils and faba beans, the company introduced its VITESSENCE® PULSE 1803 organic pea protein isolate. It's suitable for use in applications such as nutrition and sports bars, alternative meat and dairy products, powdered and ready-to-drink (RTD) beverages, and better-for-you baked goods and baking mixes. PURIS also offers an organic pea protein and is working on ways to use the whole pea, highlighting pea starch as a viable component in waffles, gummies, yogurts and dairy-free products.
Veggie burgers fill the bill for convenience at home, with the Kale & Quinoa Burger from Strong Roots taking home a NEXTY award for best new meat- or dairy alternative. Dr. Praeger's introduced a gluten-free, vegan Sweet Heat Beet Veggie Burger with 19 g "pure plant protein" (pea) and avocado oil. And vegan "Cheezeburgers" from MorningStar Farms launched with 23 g protein from pea and soy.
Plant-based protein is still powering RTD beverage. REBBL released Hazelnut Chocolate and Mint Chip drinks with 16 g protein and 4 g sugar. Stevia-sweetened, both feature maca, reishi and ashwagandha. ZICO also introduced a coconut-based protein drink with pea protein and added coconut cream. These beverages combine good fats and high protein, while avoiding any chalky taste.
Plant-based also shined in nondairy "healthy indulgence" desserts. Refrigerated Paradise Pots from The Coconut Collaborative were a NEXTY winner for best new sweet or dessert. The indulgent dairy-free ganache desserts are made from coconut cream. The lemon and chocolate flavors ring in at 100 calories with 8 g or less total sugar.
In its Superdark line, Alter Eco introduced a vegan 80 percent cocoa truffle made from six simple ingredients. The company achieved a melty smooth truffle texture without using milk powder or emulsifiers.
The trend toward sugar reduction continued, with monk fruit, stevia and alternative sweetener blends gracing many labels. ASR Group was showing Sweet Essence, which it dubbed as a next-gen high-potency sweetener, made from fair trade cane sugar that is converted to Reb M via a fermentation process.
Other products drew from organic cane sugar, but with lower amounts than products of old. Known for its stand-alone sweeteners, Wholesome launched into better-for-you snacks with Organic Brittle Thins, containing roasted peanuts and almonds or walnuts, quinoa, amaranth, sorghum and seeds such as chia, sunflower and sesame. Dark Chocolate Almond Sea Salt, Honey Roasted Nuts and Caramel Almond varieties are sweetened with honey, cane sugar and tapioca syrup for a maximum 8 g sugar per serving.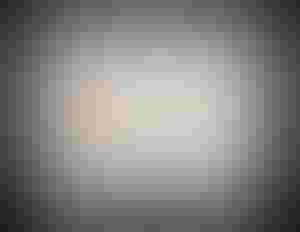 Nut butters—or pseudo nut butters—also had a notable presence. Justin's innovated with Organic Nut Butter Covered Nuts in almond and cashew. The company also released a new Coconut Almond Butter.
Roasted Watermelon Seed Butter was new from 88 Acres, in a no-added-sugar or slightly sweetened (organic powdered sugar) version, single-serve pouches or jars.
Tiger nuts (actually vegetable tubers) also appeared in milks, baking mixes, flours, oils, smoothies, snacks and treats, often with a mention of prebiotic fiber content. Tiger Butter debuted its nut-free product of the same name, featuring coconut oil, Himalayan pink salt and no added sugar. Preservative-free, it requires refrigeration after opening.
Functional snack options for kids (or kids at heart) ranged from North Coast Organics' squeeze-pouch applesauce with Unique Biotech's Unique IS2 Bacillus coagulans probiotics; to Mariani's raisins or cranberries with Ganeden BC30 (from Kerry); to NEXTY finalist Brainiac whole milk yogurt in drinks and tubes, featuring algal omega-3, choline and probiotics.
Probiotic options for dairy-free consumers were on-trend, including a coconut-based yogurt line from Follow Your Heart (more than 1 billion colony-forming units [CFUs] per serving). NEXTY finalist for best new product supporting a healthy microbiome, Califia Farms' Probiotic Dairy-Free drinkable yogurts blend almond, coconut and oat milks, and contain 10 billion active probiotic CFUs. And Lifeway launched its certified organic, pea protein-based Plantiful drink with 10 strains of live probiotic cultures, no carrageenan and 11 g added sugars.
Mushrooms are emerging, particularly lion's mane. Rowdy Mermaid's "Lion's Root" decaffeinated kombucha is a smooth and light function-forward nootropic blend of lion's mane, turmeric and pineapple. Previously using glass bottles for packaging, the company is transitioning to aluminum cans to support extended shelf life, increase functionality and contribute to environmental initiatives. As a side note, improving the eco-friendliness of packaging is a focus at many companies, including the use of aluminum bottles from companies such as Proud Source Water and PATHWATER.
2019 NEXTY finalist Shrooms Splits from Shrooms Snacks feature jerky combos—a mix of portabella mushroom jerky with either beef, turkey or fruit jerky. And Roar Tea Sprinkles from Tea Drops consist of lion's mane, lucama and cinnamon; sprinkle into hot water and the solution dissolves.
Gluten-free is still strong, and the offerings are demolishing any stereotypes of an inferior eating experience. Such was the case with the frozen Pub Style Thin-Crust Pizza from Kiki's Gluten Free Foods. Spinato's countered with a Broccoli Crust frozen pizza, and Veggiecraft Farms rolled out Pasta Made With Cauliflower (and lentil and pea flours). Enature launched organic coconut-based "bread crumbs" (sans bread), which incorporate turmeric and moringa, and the company noted on the label, have "no coconut taste."
Added positioning for paleo and ketogenic diets also continues. King Arthur Flour unveiled its grain-free Paleo Baking Flour, a blend of cassava, almond and coconut flours to use in 1:1 substitution for regular flour. Cinnamon SmartCakes® from Smart Baking Co. were a NEXTY finalist for best new special diet food, and the company launched a limited-edition raspberry cream flavor at the show. Only 38 calories each, they contain 5 g fiber, 4 g protein, and no starch or sugar (they contain erythritol and monk fruit). The cakes are gluten-free, wheat-free, diabetic- and keto-friendly, and non-GMO (genetically modified organism).
Empact's Guiltless Quickies were also marketed as keto friendly. The "superfood bites" snack products have 2 g sugar, 8 g fiber, 11 g fat and medium-chain triglycerides (MCTs) from chia. MCT products were also popular, such as Vega's new protein and energy cold-brew coffee flavor, with 3 g MCT oil, ashwagandha, turmeric, coconut, and caffeine from coffeeberry and matcha.
Cold-brew was king, including offerings from Secret Squirrel and Danone (Café Stone Cold, dairy-free with 20 g protein). Upriver Cacao uses Ecuadorian cacao beans instead of coffee beans for a different take in its cold brew, with the flavored SKUs drawing on organic coconut blossom sugar or maple syrup, as well as coconut cream.
Flash-brew is also emerging, with a new tea from Nestea, and additional varieties in Verve Coffee Roasters' cold RTD "nitro" coffee beverages, including a decaf option. The latter are brewed hot, then flash chilled and infused with nitrogen to remove any remaining oxygen, keeping the drink fresh and providing a creamy mouthfeel. The Kenya Giakanja variety features tasting notes of bergamot and grapefruit.
Oats and oat milks were highly visible. Mooala Brands unsweetened Coconut Oatmilk won a NEXTY for best new organic beverage. The toasted oat and coconut cream combo is calcium-fortified. Quaker Oat Beverage in original, unsweetened and vanilla carries a heart-healthy designation for its oat bran soluble fiber content. The company's proprietary, patented production process using the byproduct of its rolled oats was four years in the making. Silk and Planet Oat also launched oat milk SKUs this year, along with Atoka, which offers an herbal enhancement positioning with botanical extracts such as ginger, ginseng, reishi and guayusa.
On a marketing note, more companies are experimenting with variations on the term "milk" in anticipation of any regulatory challenges concerning animal-free dairy alternatives. From "beverage" to "malk" and "mylk," the sweet spot may still be lurking.
Oats Overnight features pea protein and calls for consumers to add their own "mylk," and KIND introduced its Simple Crunch Oat Bar. Oat milk was also in products like nondairy creamers (Nestlé) and cold-brew RTD coffees (La Colombe Coffee).
Mentorship programs from established companies will continue to play a key role in identifying tomorrow's food and beverage brands today. Mars Inc. launched its purpose-driven, food-focused SEEDS of CHANGE™ Accelerator to help early stage companies fast-track growth and live their purpose to build a healthier and more sustainable future. The program will provide resources and grants to 10 companies that share the Mars Food values of world flavors, plant-based eating, easy-meal solutions, responsible food and creating with care. The company is one of many developing collaboration-based initiatives that help foster the entrepreneurial spirit of the industry.
Subscribe and receive the latest insights on the healthy food and beverage industry.
Join 47,000+ members. Yes, it's completely free.
You May Also Like
---