Fermentable divas and better-for-you drinks
Fermentable divas and better-for-you drinks
Formulators seek a healthy balance in creating fermented beverages on a commercial scale.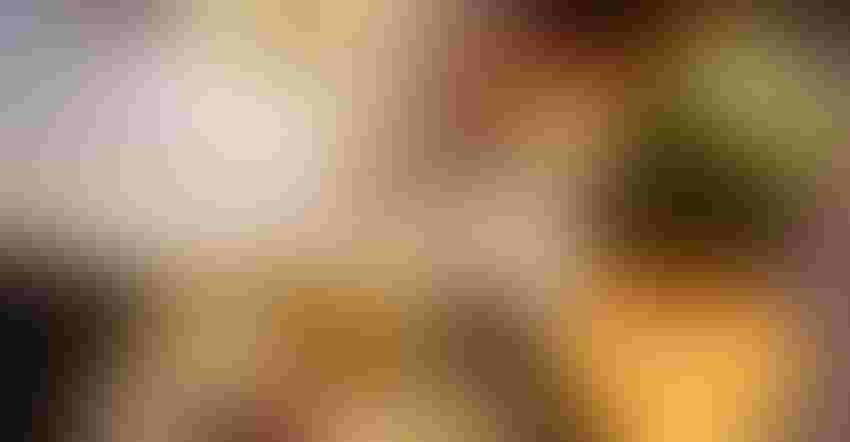 Fermentation is an essential part of nature. Fermenting to preserve food and lubricate society is as old as humankind. But making healthy fermented drinks on a commercial scale is significantly different than it is at home. It's not as easy as it looks on YouTube; however, there are a lot of challenges and opportunities to create innovative healthy fermented beverages.
In a world of microbial fears and fads, good old Saccharomyces yeast are divas of the microbial world. Ubiquitous, sensitive to the environment and drowning themselves in alcohol, divas are the type that need to be managed and coaxed away from their own distraction and destruction.
Marketers have a different language and worldview than fermentation scientists and experts. Marketers often say anything that's fermented must be good for digestion, immunity and a feeling of Zen. But scientists will say while the fervor for fermented foods is great for job security, there's not much proof to back up the claims.
Fermentation, like nature, makes us all more human. Too much of anything is toxic, and individuals have different tolerances for different substances. Whether it's sugar, alcohol, vinegar or probiotics, there's an opportunity for fermented foods and drinks to appeal to moderation and personalized needs. There can be a balance and promotion of all kinds of fermented foods and drinks while developing the scientific proof needed to make responsible product claims.
A true balance in life—and in what we consume to live—is apparently what the doctor ordered. We know too much sugar is bad, and some fermented foods are healthy.
In beer, it's critical to sanitize and disinfect, then again sanitize and disinfect, every contact surface in order to get the desired flavor and consistency without the funk. Above all, brewers take pride in cleanliness and sanitation. But today, innovation in craft beer has taken a back seat to the hard seltzers and sour-gummies-with-a-hint-of-beer-flavors of the world. Whoever added water and bubbles to flavored vodka is an innovation genius, not unlike the innovators of the hamburger.
The innovation I like to focus on, is what's better for you (or "BFY" as the marketing folks like to say). BFY can mean a lot of things, but to me, it is when you have something that tastes great, and is healthier than what you would otherwise be drinking. BFY is lower in sugar and calories, made with healthy and natural ingredients, is properly labeled, and adheres to modern food safety principles.
Consider kombucha, which might check some of the boxes compared to a corn-sugary soda. Yet that funky mass of yeast and bacteria (known as SCOBY) can be one of the poutiest divas. Feed SCOBY sugar, and it churns out alcohol and vinegar fast, hard and in an uncontrollable way without some smarts and process controls. As a result, some methods of making kombucha pose challenges for modern food safety regulations and labeling requirements.
The challenge with kombucha is figuring out how to consistently get the same great flavor while staying on the legal side of alcohol and sugar labeling. But because sugars taste good, and alcohol feels good, it's enticing for marketers to spin beyond the bounds of truth.
Innovation in BFY fermented drinks can include all kinds of alcoholic and non-alcoholic beverages that are made safely, labeled truthfully, with healthy ingredients and with lower levels of sugar and calories. Consumers are seeking multiple attributes: less filling, tastes great, and BFY, of course. Following these guideposts, while addressing the divas in the process, is likely to result in a truly authentic formula for innovative success in fermented drinks.
Blake Ebersole has led several botanical quality initiatives and formed collaborations with dozens of universities and research centers. As president of NaturPro Scientific, Ebersole established quality compliance and product development services for supplements and ingredients such as ID Verified™. Follow him on Twitter at @NaturalBlake.
Subscribe and receive the latest insights on the health and nutrition industry.
Join 37,000+ members. Yes, it's completely free.
You May Also Like
---