F&B business briefs – April 10, 2019
F&B business briefs – April 10, 2019
Who said hump day must be boring? Each Wednesday INSIDER gives you the 411 on the latest business moves affecting the food and beverage product development space.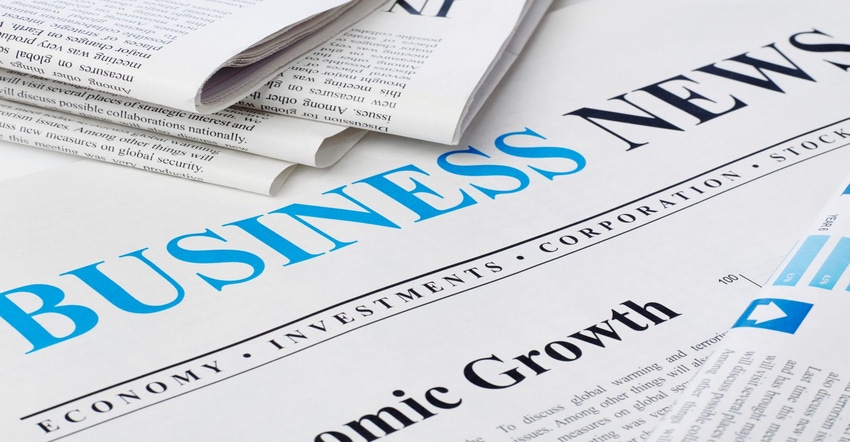 DuPont opens new probiotics fermentation facility in New York
DuPont completed construction on a new, state-of-the-art probiotics fermentation unit at its Rochester, New York, facility. The unit, now largest in the world, is part of a multiphase nearly $100 million investment to expand probiotics capacity and enhance the company's leadership in delivering high-quality, clinically documented probiotics to dietary supplement and food and beverage manufacturers.
The fermentation unit is fully operational and will serve as a crucial resource in propagating bacteria and enabling high-potency, stability and efficacy of probiotics. DuPont also completed a probiotics capacity expansion at its Madison, Wisconsin, facility in late 2018. The investment was used to upgrade equipment and increase the pace of new product development and significantly improved delivery times on pilot material for clinical trials and customer evaluations.
Martin Bauer Group acquires BI Nutraceuticals
Martin Bauer Group, global botanical expert, announced the acquisition of BI Nutraceuticals, a full-service manufacturer and supplier of plant-based ingredients in the United States. The partnership allows BI Nutraceuticals to expand its food, beverage and dietary supplement ingredient offerings.
Both companies share a long-standing reputation as experts in quality sourcing and manufacturing processes. "The addition of BI Nutraceuticals to our Group buttresses our commitment to reliable, quality, safe and clean label raw materials, meeting an increasing demand from our customers and consumers," said Ennio Ranaboldo, CEO of Martin Bauer Group in North America. The two companies will continue to operate independently.
Kellogg sells Keebler cookies, additional snacks business to Ferrero
Kellogg Co. reached a definitive agreement to sell selected cookies, fruit and fruit-flavored snacks, pie crusts, and ice cream cones businesses to the Ferrero Group, a global confectionary group.
The US$1.3 billion cash deal includes its cookies business, including brands like Keebler®, Mother's®, Famous Amos®, Murray's® and Murray's Sugar Free®, and cookies manufactured for Girl Scouts of the U.S.A. It also includes its fruit and fruit-flavored snacks, pie crusts and ice cream cones businesses. The transaction includes production facilities in Augusta, Georgia; Florence, Kentucky; Louisville, Kentucky; Allyn, Washington; and Chicago.
"This divestiture is yet another action we have taken to reshape and focus our portfolio, which will lead to reduced complexity, more targeted investment, and better growth," said Kellogg's Chairman and CEO Steve Cahillane.
Corbion buys Granotec do Brazil for $45 million
Corbion announced it will acquire full ownership of Granotec do Brazil, a specialist in functional blends for the Brazilian bakery industry, for US$45 million. The all cash deal is expected to close in the first half of 2019, pursuant to customary approvals. The move highlights Corbion's "Creating Sustainable Growth" strategy to expand the bakery business geographically and extending the North American Bakery solution provider model into Latin America.
"We have seen a continued positive development of our business in Latin America, and this acquisition will provide us with a platform to serve our customers even better," said Corbion CEO Tjerk de Ruiter. "Granotec do Brazil greatly complements Corbion's capabilities and geographical footprint to provide sustainable ingredient solutions in this region."
Tate & Lyle finalizes sale of oat business to Lantmännen
Tate & Lyle finalized the sale of its oat ingredients business to Lantmännen, a Swedish agricultural cooperative. The acquisition gives Lantmännen access to an oat mill located in Kimstad, Sweden with a capacity of 55,000 tons, and complements the existing production capacity within heat-treated oats. It also offers Lantmännen the opportunity to further invest in the processing of oats and to develop and produce ingredients with oats as the raw material. The facility manufactures oat protein sold under the PrOatein brand, beta-glucan under the PromOat and AvenaCare brands, as well as oat flour.
Subscribe and receive the latest insights on the healthy food and beverage industry.
Join 47,000+ members. Yes, it's completely free.
You May Also Like
---