Experiential nutrition—what's next in functional food and beverage?
Experiential nutrition—what's next in functional food and beverage?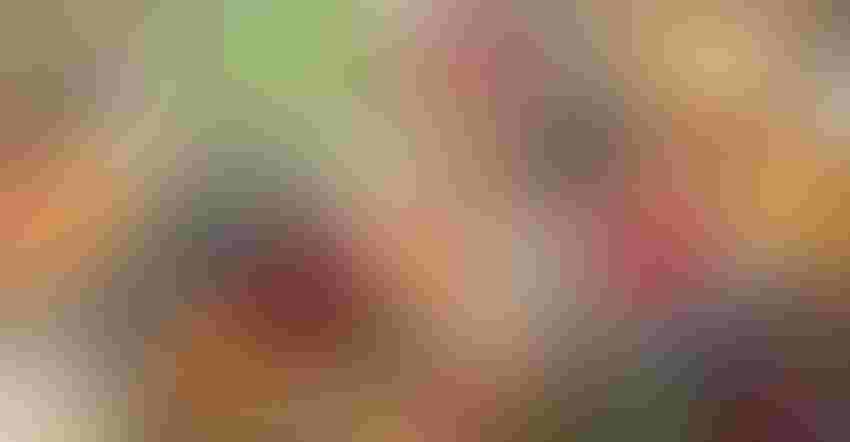 Functional food and beverages— the sweet spot of ingredients that meet consumer needs—is the next high-growth area for companies considering experiential nutrition, experts from MarketPlace, a brand and consulting firm, encouraged. 
Marketplace Innovations LLC (MarketPlace) founder and president Tracy Landau and Megan Hook, the company's growth strategy director, explored with the audience at SupplySide West 2022 research insights about how supplement consumer attitudes and behaviors lead to crossover trends in food and beverages. Their data was derived from its 2022 supplement consumer study. 
"We utilize design thinking through everything we do," Landau said.
High-growth opportunities 
Among their key findings was functional foods are a high-opportunity category because they best align with how we experience nutrition. People are also seeking to consume important ingredients for various reasons, such as to support proactive and preventative health, address nutritional gaps and manage chronic health conditions.
"The intersection for the future will be to take supplements and meet people where they are," Landau said. "Throughout the day, people want to get the nutrition and ingredients they want and need in their bodies through a variety of different sources—through pills, tablets, capsules, gels, foods and beverages."
MarketPlace also found consumers are interested in getting nutrition through non-traditional venues like cookies, muffins and indulgent bites. 
Supplement consumers, Landau said, consider immunity ingredients as a baseline. Consumers said they prefer immunity-based ingredients like vitamin C, vitamin E, zinc, turmeric and other products they consume daily. 
How consumers experience nutrition
Eighty-five percent of consumers surveyed said they experience nutrition by seeking information to address a specific need or ingredient. The industry could meet consumer demand for information through clinical research summaries and employing ambassadors to create content and educational blogs. 
Our social nature influences our nutrition. Personal physicians, family and friends, positive reviews, nutritional and health advisors, influencers and emerging athletes sway consumer decisions and behavior. 
MarketPlace research also indicated a confluence between key ingredient claims and supplements. For example, consumers want to see key ingredient claims like all-natural, high in protein and plant-based. But people also want to see immunity benefits like a combination of vitamins B, C and D, or probiotics. 
What's next?  
Energy, hair, skin, nails and heart health were among the top emerging-need states this year and provided much white space for brands. Hook said these areas reflected the stress and anxiety consumers experienced since Covid.
For example, companies can address energy-focused consumer concerns by offering products that proactively address them, such as ready-to-mix shakes, functional wine/beer, sports drinks or a functional cocktail. 
"Beauty From Within" (the hair, skin, and nails category) reported the highest anxiety/stress, sleep and mental health issues since before Covid, compared to the general audience.
Brands may find opportunities in products that provide beauty, calm and sleep and are promoted at spas and other beauty-focused communities. This segment preferred "celebratory" formats such as smoothies, popsicles, candy bars and ice cream. A sample product could be a green-tea coconut ice cream with biotin. 
Subscribe and receive the latest insights on the healthy food and beverage industry.
Join 47,000+ members. Yes, it's completely free.
You May Also Like
---