Delivery technologies for improved bioavailability of lipophilic activities
Delivery technologies for improved bioavailability of lipophilic activities
Fat-soluble ingredients such as omega-3 fats, curcumin, astaxanthin and lycopene face bioavailability hurdles in certain formats, but novel solutions exist.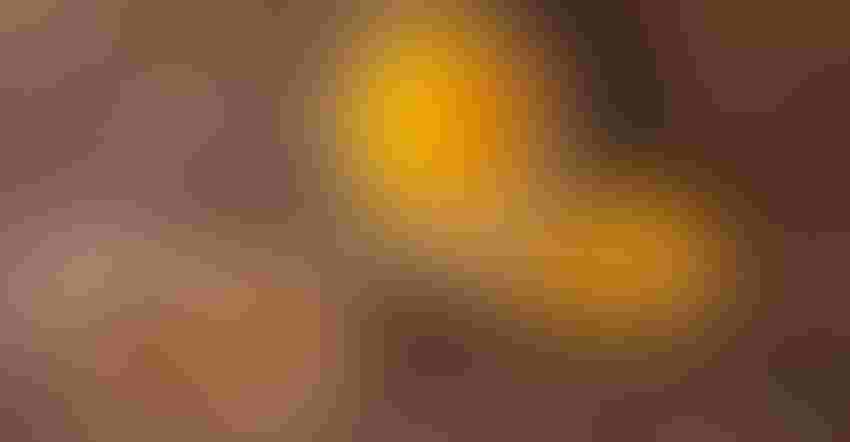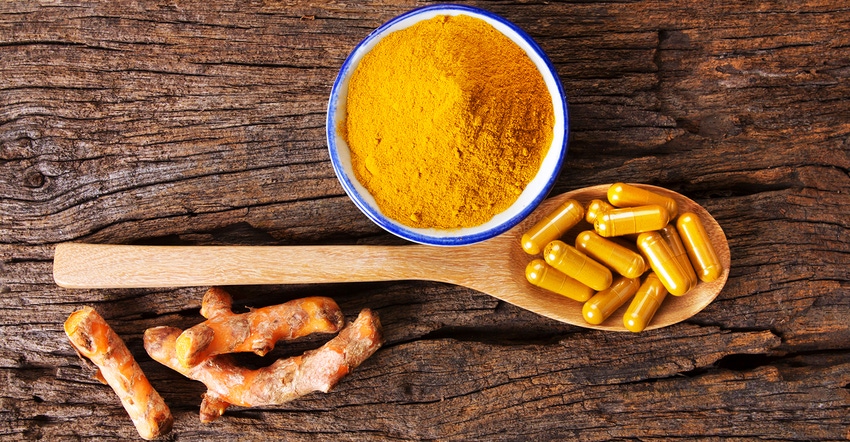 Amid the current COVID-19 pandemic, many consumers have put their health in the spotlight and are looking to supplementation for support. Immune health supplement sales have skyrocketed, and products are flying off the shelves. Nutrition Business Journal (NBJ) reported products in the immune health category were among the fastest-growing markets in 2019, with an 8.5% growth rate, and for 2020 (and potentially beyond) all bets will be off—with some manufacturers already reporting sales growth upwards of 200-300%.
NBJ noted supplements are a US$48.9 billion market in the U.S., and given the current global situation, immune health products aren't the only ones growing in popularity. Overall health has become an increasing priority, with condition-specific categories also seeing significant growth. Stress and mood, sleep, eye health and gut health are all on a steady climb. NBJ predicted total dietary supplement sales will increase 12.1% in 2020, the highest annual growth rate since 1997.
Outside of dietary supplements, the pandemic more recently brought to life new or renewed healthy habits, including diet and exercise. As consumers adjust to new situations (and realize that hoarding middle-of-the-aisle prepackaged and frozen foods is no longer necessary), weight and physical activities are beginning to take center stage again. Consumers understand that diet has a large impact on their overall health and well-being.
Incorporating fortified foods, beverages and dietary supplements is one strategy consumers turn to when taking a proactive approach to their health. Popular ingredients include omega-3s, curcumin, CBD or CBD alternatives, lutein, resveratrol, astaxanthin and more. These fat-soluble ingredients, although powerful, are difficult to formulate with—limiting their use in two very specific ways: bioavailability and functionality. Bioavailability means the efficacious dose is often high, impacting the number of doses required, price and dosage format, as well as limiting the ingredient's ability to be meaningfully combined with other ingredients. Functionality is limited to dosage formats that can be utilized.
For instance, curcumin has been increasing in popularity for several years. The interest has been rising in both consumer and researcher communities, with nearly 3,000 published studies reported on PubMed from 2019 to 2020.
However, curcumin is notoriously difficult to use. It is poorly absorbed by the human body and its hydrophobicity limits its functionality. Pharmako, Gencor's sister company, developed a novel dispersion technology (LipiSperse) to help protect and increase the dispersion of crystalline lipophilic agents in aqueous environments. A recent human pharmacokinetic study demonstrated LipiSperse, when applied to a branded curcumin extract HydroCurc, delivered more curcuminoids into blood in a single dose than curcumin alone.1
Fish oils are also well recognized for their health benefits, with studies demonstrating that consumption of omega-3s has the potential to lower triglyceride levels for heart health improvement,2 improve anti-inflammatory functions in areas such as arthritis,3 and  support brain and mood health.4 Omega-3 fatty acids are essential fats, but the body cannot make them on its own; they must be obtained in the diet through certain fish, nuts, flaxseed oil, leafy vegetables or supplementation.
However, oral bioavailability of omega-3s is limited due to low water solubility, thus requiring high doses to achieve the required plasma concentration of eicosapentaenoic acid (EPA) and docosahexaenoic acid (DHA). Application of intelligent formulation design can address the poor bioavailability and improve the fasted state bioavailability of fish oils. Particle-based techniques including self-microemulsifying drug delivery systems (SMEDDS) have demonstrated improved oral bioavailability of poorly soluble compounds and improved oral absorption of omega-3 lipids by up to six times.5
Lycopene and astaxanthin are also popular ingredients due to their antioxidant properties, however both are hydrophobic and lipophilic. To help improve ingredients such as these, innovative material developments such as silica lipid hybrid (SLH) allow oily actives to be included in tablet and powder formulations without leaching oil while enhancing stability, compared to existing spray-drying techniques. Compressible powdered oils or CPOs offer a completely vegan formula, a high active loading (up to 70% oil), increased bioavailability and the ability to withstand high pressures during tablet compression.
Solutions like these will allow a manufacturer to get the most out of lipophilic actives. Utilizing these technologies or lipid-based delivery systems allows for novel dosage formats. It provides competitive advantages for the brand and offers consumers new ways to take nutrients and avoid experiencing pill fatigue. In a world where health and immunity are center stage, it is time to provide better solutions for both the brand manufacturer and the end consumer.
Eric Meppem is the co-founder of Pharmako Biotechnologies Pty. Ltd. With over 18 years' experience in the nutraceuticals industry, he has specialized in bringing to market innovation from both a product and material perspective. Meppem has senior sales and marketing expertise with a strong commercial background, with extensive experience in business with FMCG, wholesale, retail and B2B supply chain.
References:
1 Briskey D et al. "Increased bioavailability of curcumin using a novel dispersion technology system (LipiSperse®)." Eur J Nutr. 2019;58:2087-2097.
2 Skulas-Ray AC et al. "Omega-3 Fatty Acids for the Management of Hypertriglyceridemia: A Science Advisory From the American Heart Association." Circulation. 2019;140:e673-e691.
3 Calder PC. "Omega-3 fatty acids and inflammatory processes: from molecules to man." Biochem Soc Trans. 2017;45(5):1105-1115.
4 Liao Y et al. "Efficacy of omega-3 PUFAs in depression: A meta-analysis." Transl Psychiatry. 2019;9:190.
5 Bremmell KE et al. "A self-emulsifying Omega-3 ethyl ester formulation (AquaCelle) significantly improves eicosapentaenoic and docosahexaenoic acid bioavailability in healthy adults." Eur J Nutr. 2019. DOI:10.1007/s00394-019-02118-x.
Subscribe and receive the latest insights on the healthy food and beverage industry.
Join 47,000+ members. Yes, it's completely free.
You May Also Like
---