Consumption of caffeinated energy drinks rises significantly in the U.S.
Consumption of caffeinated energy drinks rises significantly in the U.S.
Energy drink consumption in the United States has increased substantially over the past decade among adolescents, young adults and middle-aged adults, according to a new study published in the American Journal of Preventative Medicine. The findings suggest energy drink consumers have significantly higher total caffeine intakes and the beverages make up most of their total daily caffeine.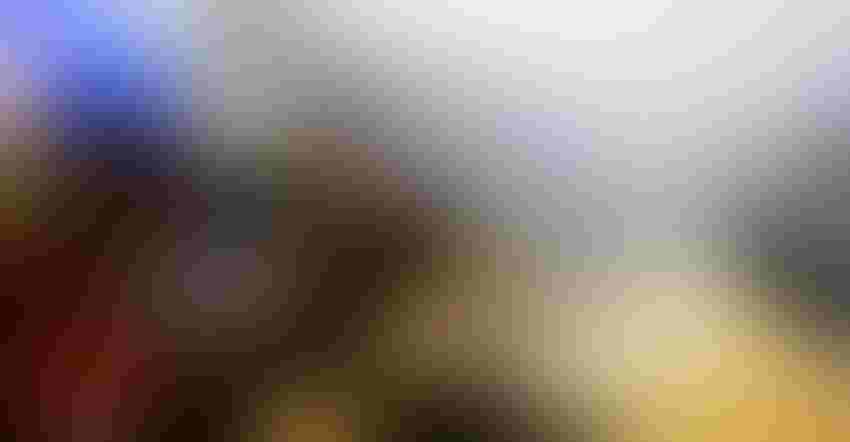 "The increasing use of energy drinks, especially among young adults, is cause for concern and warrants continued study and surveillance," said senior author Sara N. Bleich, Ph.D., Department of Health Policy and Management, Harvard T.H. Chan School of Public Health, Boston. "Although the beverages are marketed to reduce fatigue and improve physical and mental performance, frequent consumption of these highly caffeinated and sugary beverages has been linked to negative health consequences."
Energy drinks are nonalcoholic beverages that contain caffeine, other plant-based stimulants (e.g., guarana), amino acids (e.g., taurine), herbs (e.g., ginkgo biloba), and vitamins. Introduced to U.S. markets in 1997, their caffeine content ranges from 50 mg to 500 mg per serving, compared to 95 mg for an 8-ounce cup of coffee.
FDA regulations require energy drink labels indicate if the product contains caffeine; however, the agency does not impose a caffeine limit or require reporting of the actual level of caffeine. While some energy drink companies are taking part in voluntary labeling initiatives, Bleich noted, "Our findings point to the need for an evidence-based upper caffeine limit and consistent labeling on these beverages to reduce the potential negative health impact on consumers."
For the study, 9,911 adolescents (aged 12 to 19 years); 12,103 young adults (aged 20 to 39 years); and 11,245 middle-aged adults (aged 40 to 59 years) were assessed using dietary data from the 2003-2016 National Health and Nutrition Examination Surveys (NHANES). For each age group (adolescents, young adults, and middle-aged adults), logistic regression was used to estimate the proportion of energy drink consumers, and negative binomial regression was used to estimate per capita energy drink consumption, adjusting for covariates. Differences in total caffeine intake between energy drink consumers and non-consumers were examined by pooling all survey years together and using negative binomial regression. Analyses were conducted in 2018.
From 2003 to 2016, the prevalence of energy drink consumption on a typical day increased significantly for adolescents (0.2 percent to 1.4 percent); young adults (0.5 percent to 5.5 percent); and middle-aged adults (0 percent to 1.2 percent) . Per capita consumption of energy drinks increased significantly from 2003 to 2016 only for young adults (1.1 to 9.7 calories). Pooled across years, energy drink consumers had significantly higher total caffeine intake compared with non-consumers for adolescents (227 mg versus 52.1 mg); young adults (278.7 mg versus 135.3 mg); and middle-aged adults (348.8 mg versus 219 mg).
Males consumed energy drinks at a significantly higher level than females across all age groups (adolescents: 2.5 percent vs. 0.8 percent, young adults: 4.3 percent vs. 2 percent, middle-aged adults: 1.6 percent vs. 0.4 percent). Non-Hispanic white adolescents had a significantly higher prevalence of energy drink consumption (2.5 percent) compared with all other race/ethnicities, whereas non-Hispanic white young adults had a significantly higher prevalence of energy drink consumption (3.6 percent) compared with non-Hispanic blacks (2.2 percent). Mexican American middle-aged adults had significantly higher levels of consumption (2.1 percent) compared with non-Hispanic white middle-aged adults (0.8 percent).
According to a Mintel report, the number of energy drink products launched globally grew by nearly 30 percent between 2010 and 2015, with the United States recognized as the top energy drink market in terms of volume sales (3.3 billion liters in 2015). Moreover, the global energy drink market is forecasted to increase by 7 percent by 2025, reaching a net worth of more than $84 billion, according to Grand View Research. The researchers concluded that "in light of this expected growth, close surveillance of energy drink consumption by researchers and public health professionals in the coming years is warranted."
Subscribe and receive the latest insights on the healthy food and beverage industry.
Join 47,000+ members. Yes, it's completely free.
You May Also Like
---