Consumer Awareness Drives Demand for Ancient Grains
Consumer Awareness Drives Demand for Ancient Grains
As a growing number of consumers are becoming more conscious of what they put in their bodies, they are paying more attention now than ever before to the ingredients in the foods they eat, and they are seeking real foods with recognizable ingredients.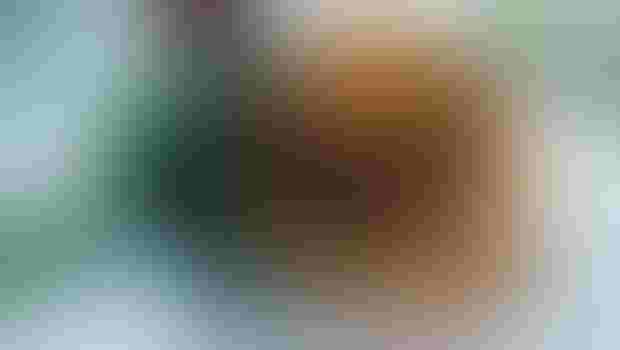 As a growing number of consumers are becoming more conscious of what they put in their bodies, they are paying more attention now than ever before to the ingredients in the foods they eat, and they are seeking real foods with recognizable ingredients.
One of the changes we're seeing is an increase in demand for ancient grains, like khorasan wheat, spelt, faro, einkorn, and pseudo ancient grains (not from the grass farm family), like quinoa and ameranth, due to their nutrition and health benefits. People are starting to realize that grains are not the enemy and that modern wheat, not necessarily just gluten, is the problem. Bread per se doesn't make you gain weight, it's the type of wheat the bread is made from that makes the difference. Years ago, scientists discovered they could breed wheat crops to make them hardier and more fruitful. In addition, they were bred to enable bakers to make more bread with less wheat. All these changes resulted in changing wheat that was originally anti-inflammatory to a product which now causes inflammation. This is likely the cause of why gluten intolerance and celiac disease is on the rise. It also stimulates appetite, causing people to consume nearly double what their daily caloric intake should be, which is part of the reason that obesity rates continue to remain high in this country.
Peer reviewed scientific publications report that KAMUT® brand wheat, a khorasan wheat product that is organic, non-GMO and has never been modified or altered in any way, is high in fiber, protein and lipids, and offers higher amounts of nutrients compared to modern wheat, including a high content of antioxidants, which in concert with anti-inflammatory promoting components have been shown to significantly reduce body-wide inflammation that has been linked to fat storage, diabetes and heart disease. Also, people who are sensitive to modern wheat often find khorasan wheat easier to digest. There have also been several studies showing that a KAMUT wheat replacement diet could potentially reduce the risk of developing heart disease in healthy people, improve the risk profile of patients with acute coronary syndrome, and significantly reduce symptoms associated with inflammatory bowel disease, or IBS.
Unlike modern grains, ancient grains have survived intact for centuries and have more vitamins, minerals, fiber and proteins than modern grains, as well as a distinctive and more flavorful taste. Due to their rise in popularity and demand, ancient grains are now more mainstream and accessible than ever before, and according to a recent survey conducted by Today's Dietitian and Pollock Communications, ancient grains will continue to grow in 2015 and will be a top nutritional trend.
According to Mintel, product launches featuring KAMUT wheat specifically increased 78 percent in the past two years. Mintel attributes this in part to KAMUT wheat's most notable quality, which is its protein content. The wheat product generally contains 30 percent more protein than modern wheat. Given the current interest in high-protein products, promoting this could help boost the appeal of products using KAMUT brand wheat.
In the past year or so, we are seeing increased consumer demand for ancient grains, and more brands are starting to take note. In fact, Kellogg's recently announced that it has introduced more than 40 new products across its U.S. lineup with a wave of foods that fit the latest trends in nutrition, taste and convenience. New Kellogg's® Origins is a line of six cereals, granolas and muesli that are prepared simply, with no artificial flavors or hydrogenated oils. The lineup features blends of ancient and traditional grains, such as oats, barley, spelt, quinoa, and KAMUT wheat. They also include a variety of fruits, nuts, and seeds, including apricots, apples, cranberries, walnuts, almonds, cashews and pumpkin seeds.
Also taking note of the growing consumer demand for ancient grains and simple ingredients is Kashi, which recently introduced a new granola, Kashi Cocoa Coconut with KAMUT® Khorasan Wheat Granola, which is Non-GMO Project Verified. This is particularly important, as more consumers are actively seeking foods without GMOs.
Consumers are the ones driving this, and as they continue to push for better, cleaner, more nutritious products, we expect more big name brands to follow suit and move towards creating foods that have more nutritional value, particularly by incorporating ancient grains. It's a new world where consumers are taking more control over the foods they eat, and we all know that consumer demand drives innovation. In ten or twenty years from now, brands that still include GMOs and a long list of unrecognizable ingredients will be in the minority and will have to change or risk becoming obsolete.
Subscribe and receive the latest insights on the healthy food and beverage industry.
Join 47,000+ members. Yes, it's completely free.
You May Also Like
---