Coffee & tea market trends
Coffee & tea market trends
The coffee and tea market is expanding, and while consumers desire healthy drinks, they are also looking for fresh, new flavors in their cold brew and ready-to-drink teas.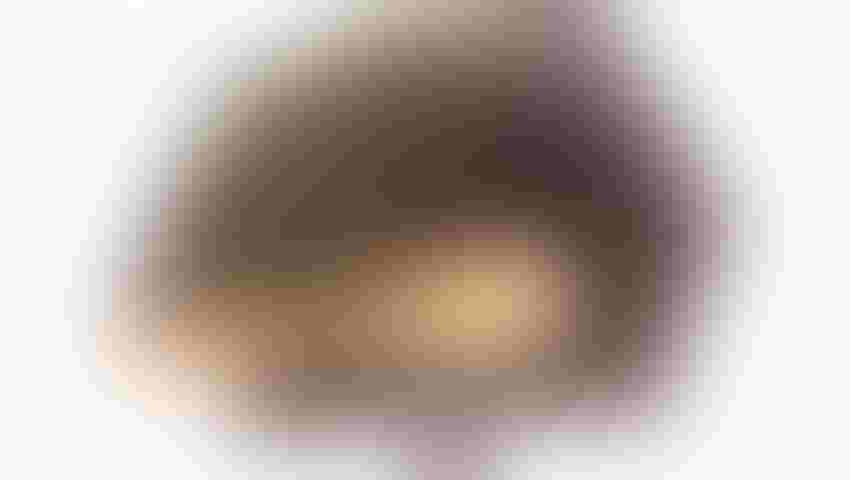 The landscape of the beverage market is changing as consumers begin to shun sugar-laden carbonated soft drinks (CSDs) for drinks they perceive as having healthier halos such as coffees, teas, herbal and energy drinks. The coffee and tea market is growing, with flavors, ingredients and functionalities appealing to the conscious consumer who craves new flavors in his or her beverage, but who also desires natural, clean-label drinks.
Trends such as exotic flavorings, cold-brew coffees and ready-to-drink (RTD) beverages are making their way into the market, and according to a Mintel study, the top three non-alcoholic beverages (carbonated soft drinks, juices and dairy milk) have all shown stagnant or declining sales, while energy drinks and coffee experienced a strong sales growth of 8.7%.
With consumer cravings straying from the conventional path, the cold brew market has a large opportunity for growth. Mintel reported 24% of consumers drink retail-purchased cold brew coffee, and retail sales reached an estimated $7.9 million in 2015, increasing 339% since 2010. But while cold brew sales are up, it is still only a small part in the RTD coffee segment, making up just 0.4% of sales estimated in 2015. This leaves significant opportunity for cold brew innovation.
Cold brew beverages
According to Kip Murphy, marketing manager, Virginia Dare, cold brew coffee is popular among consumers because it offers smoother, less acidic flavors than regular coffee, and its high caffeine level appeals to younger generations.
Nesha Zalensy, technical sales manager, Fiberstar, said brewing coffee at a lower temperature helps avoid developing compounds that cause coffee to turn bitter as it cools, and this helps the coffee maintain flavor throughout its shelf life.
According to Zalensy, manufacturers are adding vegan options to their coffees to provide flavor as well as the clean-label claim that consumers desire. Nut-based and non-dairy milks such as almond, coconut and cashew milks are popular and contribute flavor and creaminess to the beverage.
Zalensy said hibiscus and yerba mate are also popular ingredients to add to iced beverages.
Fruit flavorings
Fruity flavors are being added to both hot and cold beverages on the market, however when it comes to coffee, the coffee fruit itself can provide health benefits as well as flavor.
FutureCeuticals offers coffeberry cascara, coffee fruit granules made from the powerful super fruit itself. According to Andrew Wheeler, the company's director of marketing, "The reintroduction of coffee fruit nutrition back into ground and instant coffee provides a bold flavor note and unique and beneficial phytonutrients that are lost during the roasting process."
Wheeler said the company's peer-reviewed dossier demonstrated that the coffee industry was discarding the most unique part of the coffee plant during the coffee-roasting process.
"The whole coffee fruit is truly the functional powerhouse," Wheeler said, and the company's coffeeberry cascara can be added to coffee and teas to deliver unique phytonutrients and beneficial antioxidants.
Nitro-infused coffee
A trend that has been introduced to the market is nitrogen-infused coffee. According to Lucas Gonzales, strategic marketing partner of coffee and tea at Kerry Ingredients, consumers are interested in nitro-infused coffee, which is generally cold brewed.
"The nitrogen bubbles create a frothy, indulgent texture, bringing out the natural sweetness of coffee," Gonzales said. The smooth taste offered by cold brew coffee and the increased perception of sweetness from the nitrogen bubbles allow less sugar, milk and other enhancers to be added to the beverage, reducing the number of calories, fat and sugar consumed.
Nitrogen-infused coffees provide a smoother, foamy texture and create a mouthfeel similar to some craft beers. Mintel found nitro coffees benefits from retail appeal—more than one in 10 coffee consumers would purchase bottled/canned nitro coffee, which increases to approximately one in five Millennials.
Vanillin
A popular additive for both coffees and teas, offered by the company Solvay, is vanillin. Solvay has a variety of vanillin-based ingredients, a product known as a flavoring agent for coffees, teas and functional beverages.
According to Aparna Parikh, head of marketing at Solvay, vanillin provides a creamy texture and smooth mouthfeel, masking off notes of proteins and natural sweeteners such as stevia, vitamins and omega-3s.
Solvay's four vanillin ingredients are mainly GMO-free products, derived from rice bran that provide physicochemical properties.
"These products allow manufacturers to make the 'natural' claim, and serves as a replacement for vanilla bean and for addressing the need for more natural ingredients," Parikh said.
Teas
Tea consumption has a strong association to good health, and as consumers' desire for clean-label, healthy beverages continue to grow, so does the tea market. Mintel reported that over a third if "iGens" say they would pay more for coffee and tea with added health benefits. This gives the tea market a large opportunity for growth, and allows manufacturers the ability to offer products with these added health benefits.
Noma Khan, research and development (R&D) director of liquid beverages at Kerry Ingredients, said the company offers Wellmune®, a natural food and beverage ingredient that enhances the immune system and keeps the body healthy.
At Kerry, there is also a drive to incorporate refreshing fruit flavors such as cherry, coconut and strawberry as well as botanicals such as hibiscus into teas. Ginseng is added to provide flavor as well as to reduce stress, and green coffee extract can be added to beverages for extra caffeine.
Amelia Bay also provides sweet and tropical flavors to tea brands that are conscious of the clean-label craze. "You see established products revisiting and revising their ingredient statement to use ingredients that offer a cleaner label," John Harper Crandall, vice president of sales said.
According to Crandall, the company offers functional blends in different flavors including lemongrass and ginger. Both ingredients are antioxidants derived from dark berries, and the fruit flavors also provide functional purposes.
Rikka Cornelia, product manager at BI said the company also turns to herbal ingredients due to their popularity in teas. Cornelia said BI also adds ginger to their teas, providing a sharp taste profile, pomegranate for tartness and turmeric for spice.
Green tea
The market for green tea is smaller than the market for black tea, but it is at the front of growth in the tea category according to Murphy. 
Even though consumers find the grassy, green taste of green tea less appealing than the taste of black tea, it does have extraordinary health and weight management benefits he said.
Matcha green tea is derived from a robust, versatile superfood. Aiya America, a matcha green tea manufacturer and distributor, offers various grades of pure green tea powder to be used as an ingredient in a variety of applications.
James Oliveira, Aiya America account sales manager and resident matcha tea expert, said not only is matcha green tea powder popular in smoothies and lattes, but "in its powdered form it is rich in antioxidants and nutrients, perfect for all-natural solutions to add both color and nutritionals." 
Exotic flavors, proteins and collagen peptides
Not only are fruity flavors invading the tea market, but so are exotic flavors from overseas. Shelia Harte, director of beverages at Bell Flavors & Fragrances, said an influx of Polynesian beverages allow westerners to experience exotic flavors.
"I expect the market to see more Polynesian POG (passionfruit-orange-guava) flavor profile in teas," Harte said. Turkish coffee has come across the seas with a strong profile hint of cardamom, but Turkish tea, cultivated in the Black Sea region follows Harte's prediction and provides strong tea flavors with notes of smoke and apricot.
Although these flavor influxes are popular, various companies have been fortifying their beverages with proteins. "Vitamins and proteins are now being added to tea to create functional beverages and to provide energy, relaxation, brain support and protein boost," Harte said.
At Kerry, Khan said the company uses plant-based and whey-protein options for their beverages.
"Consumers' focus on health and wellness contributes to increasing popularity of incorporating ingredients such as nut milks, plant-based proteins and medium-chain triglycerides (MCTs) into specialty coffee formulations," Khan said. "There are a growing number of beverages made with MCTs, which provide consumers with more sustained energy and mental focus."
BI also adds protein to their coffee, and focuses on plant-based ingredients to provide additional nutrition as well as mouthfeel and viscosity Cornelia said.
As for Nitta Gelatin, according to Katie Stevenson, business development manager, companies are looking toward collagen peptides to formulate their teas and coffees.
"They're linked to benefits relating to the skin, bones, joints and other areas," Stevenson said. "They're also water soluble, so the opportunities for this ingredient in the beverage industry are vast."
The clean-label trend has made its way into the coffee and tea market, and consumers want to ensure their beverages meet new health standards. Companies are adjusting products to meet a variety of trends, and are providing consumers with fruity, exotic flavors while giving them the desired clean-label beverage.
Subscribe and receive the latest insights on the healthy food and beverage industry.
Join 47,000+ members. Yes, it's completely free.
You May Also Like
---