Can gummies really deliver all the supplement nutrition kids require?
Can gummies really deliver all the nutrition kids require?
Brightly colored, sweet and acidic gummy vitamins seem to check all the boxes—except when it comes to nutrition.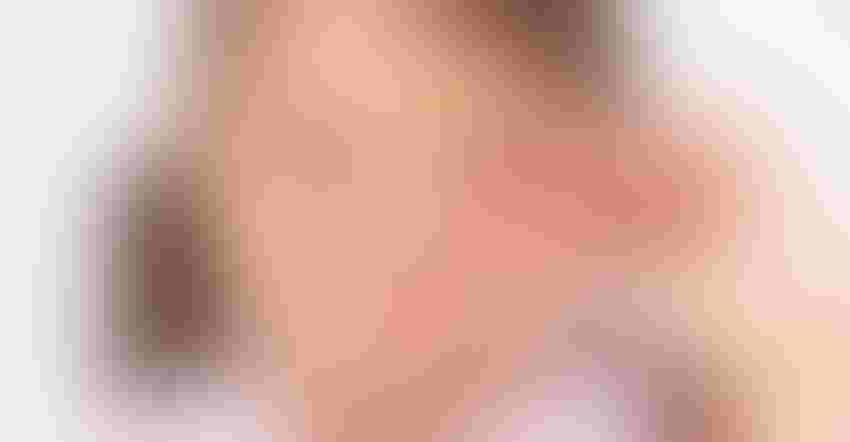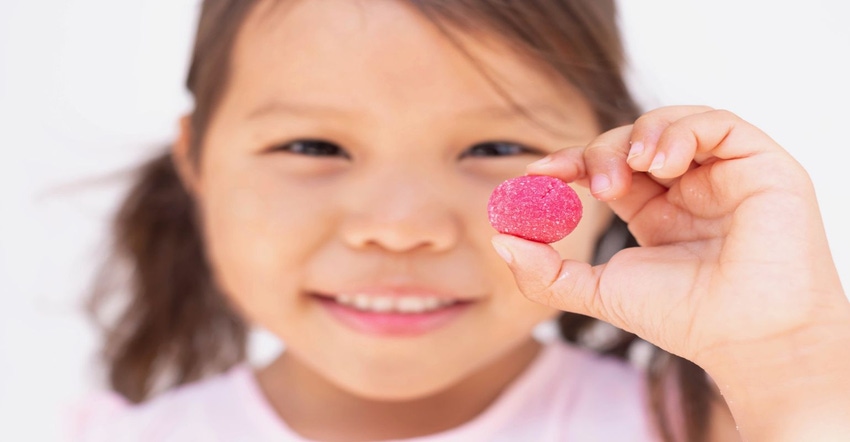 At a Glance
Kids have their own unique supplemented nutrient needs.

If kids don't like the taste of vitamins, they won't take them.

Gummies are great for compliance, but at what cost to nutrition?
[Editor's note: This story is part of an entire digital magazine devoted to the topic of women and children health considerations. To read more, including the state of the market for the menopause market, ingredient innovations for prenatal supplement formulations, the shifting paradigm of women in and of research, and more, download the free Natural Products Insider digital magazine here.]
When formulating nutrition products for kids, it's tempting to oversimplify to the generic status quo—an "Adult-Lite" formulation. But the biochemistry and nutritional needs of children aren't just a lighter version than that of their parents. Kids of all ages are growing, developing and—at some ages more than others—rapidly changing. 
Anyone who's observed the eating habits of their kids over time know what we're talking about. Every kid has their own unique supplemented nutrient needs. It's also safe to say that most teenagers are at a different stage of development compared to their younger siblings. Moms, dads and adults responsible for kids' nutrition are getting savvy, and increasingly resistant to traditional messages and advertising. Soon, they won't buy for their teenager a product formulated and branded for a first-grader. So why are most supplements formulated to the broad needs of ages 4-17? 
I think it's just an old habit that needs a rethink from both a market opportunity and public health perspective. At this point, it's safe to say that the prehistoric Flintstones era of kids' vitamins has past, especially as the market crowds, digital channels explode and Gen Z-ers start to have kids of their own. While we all now, to some extent, sort through TikTok and Amazon to make purchasing decisions, Gen Z are the power-buyers of the future. Will self-educated, conscientious Gen Z parents look for less sugar in their kids' gummies? Will they expect their teenager's supplements to be more advanced than their first-grader's? I'm sure we all know the answer to this question. 
Safety first 
Leaving the future aside, let's talk about now. Formulating kids' products is always safety first. When formulating for kids, we exclude a large list of ingredients. Just because a dietary ingredient may be reasonably expected to be safe for adults in a supplement does not automatically mean it is safe for children.  
GRAS (generally recognized as safe) food ingredients are the ideal set of ingredients to choose from. These include food ingredients, essential vitamins and minerals, most amino acids and some botanicals. It's important to strictly adhere to the side of caution when it comes to ingredient qualification of safety, as well as to require multiple well-designed clinical studies (with a strong safety profile) in kids, as a basic requirement for kids' formulations. 
The cost of compliance  
Compliance is another major factor for kids' supplements, which drives business as repeat sales. Because—dang!—if they don't like the way their vitamin tastes, they'll hide it somewhere … perhaps under that pile of dirty laundry or buried in the trash, gone forever. (Yes, I was one of those kids.) At some point, mom stops buying it, and no one benefits. Packaging, flavor, texture, color and even size of dosage form and serving size all contribute to the buying decision algorithm that determines whether a buyer will continue to purchase. 
As I've written recently about the candy-fication of supplements, some forks and spoons continue to emerge down the yellow gummy road. Brightly colored, sweet and acidic gummies seem to check all the boxes—except when it comes to nutrition.  
Let's do the math. For a typical three-serving kids gummy regimen with a multivitamin, a probiotic and a vitamin C, kids are getting 10% or more of their calorie intake from their gummy vitamins, and 20% of the daily value of added sugars. The wizard behind the gummy curtain ends up as nothing more than a sad old guy—a paid influencer for the apparition of a lasting health benefit in the form of daily lumps of sugar. 
Am I the only one who anticipates the study on the periodontal health of kids who take gummies every day? Will the findings be as one might expect if we were to jam our teeth with a sticky, enamel-dissolving, sugary gel every day, as directed? 
Meanwhile, we've got some big questions to answer when it comes to kids' nutrition. Protein and certain nutrients like calcium are insufficient—if not marginally deficient—in many kids' diets, especially when a low intake of dairy is at play. But calcium supplements for kids are not much of a thing, not least of which because calcium is such a bulky ingredient that requires a horse pill to get enough. But what about vitamin K2? With efficacious doses in only micrograms, K2 can easily be formulated into kids' supplements as a means of properly placing calcium in the body. This is especially important for teenage girls' supplements, because the No. 1 contributor to postmenopausal osteoporosis is the status of peak bone mineral density at around age 20. Formulate K2 into teenage girls' supplements, and those growing girls will thank their moms decades later for the favor. 
Don't cheat the kids 
Surely there's money to be made (and people to help) outside the gummy box. There's got to be more to the nutrition world than rainbow candy shaped like gems, worms and bears that can't fit real nutrients except for a few vitamins sprinkled in. 
The good news is that the palette of ingredients and their purposes still has some fresh colors that can fulfill real needs for kids. It's possible to do the research and create the products, because luckily there's more than enough recent science to inform a rigorous formulation approach. 
No matter the form, a world exists beyond lemony gems and mixed berry worms. 
Blake Ebersole, president of NaturPro Scientific, has supported the incubation, startup and growth of hundreds of firms in the supplement, food/beverage and natural products industries. A chemist by training, he understands all levels of product development, quality and compliance, and applies a 360-degree, interdisciplinary approach to developing world-class products. Follow Ebersole on Twitter at @NaturalBlake.  
Download the free Natural Products Insider digital magazine on children's and women's supplement ideation, innovation and new product development here.
Subscribe and receive the latest insights on the healthy food and beverage industry.
Join 47,000+ members. Yes, it's completely free.
You May Also Like
---