Almonds in Nashville: Going nuts in the Music City
Almonds in Nashville: Going nuts in the Music City
The Almond Board of California's annual food trends tour highlights the versatility of the mighty California almond.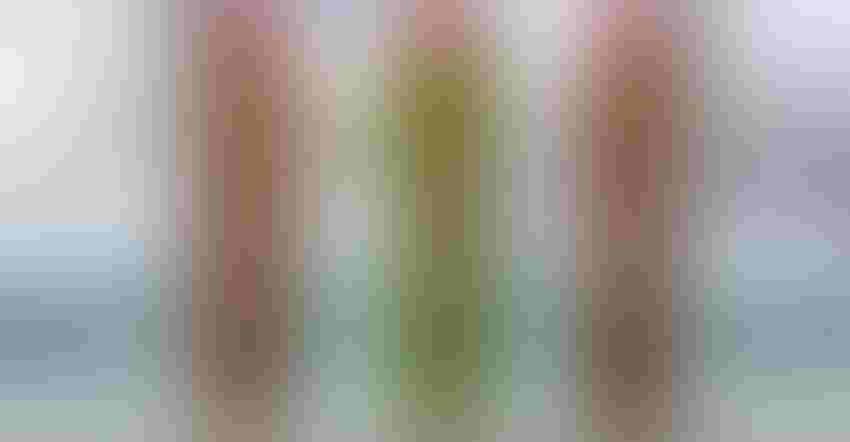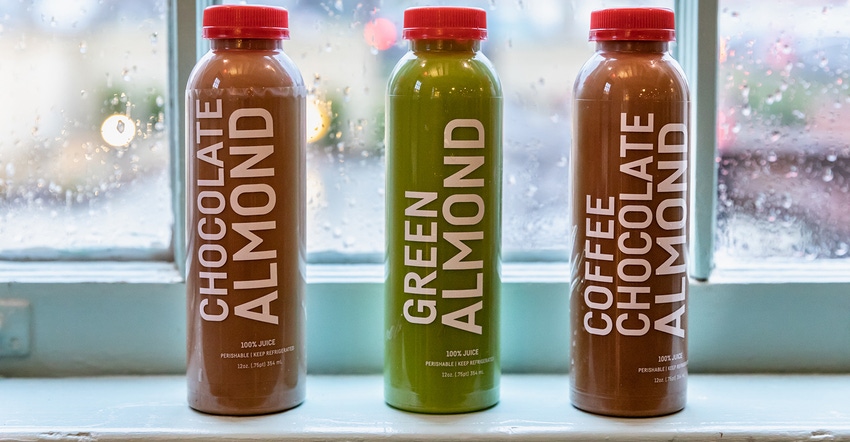 Phillip Fryman for Almond Board of California
From Feb. 6-8, I had the pleasure of attending the Almond Board of California's annual Food Trends Tour, which this year took place in Nashville, Tennessee.
For three days, I, along with a group of industry writers, editors and insiders, had the opportunity to try dozens of dishes and packaged products utilizing the versatile California almond in myriad ways (a gallery of which I will be posting in the coming days).
That versatility was on full display. No two dishes were quite alike, a testament not only to the talented chefs and product designers I had the privilege of meeting along the way, but to the ingredient itself. From sweet bars, cookies, candies, ice creams and milks to savory sauces, purees, spreads and toppings, the mighty almond was highlighted in impressive and unique ways.
The chefs we met were able to turn almonds into all sorts of savory goodness, from hummus and mole sauce to pesto and muhammara. Almonds were used as garnishes and crunchy salad elements, as braising and poaching liquids. They served as both side dish and star; one of the more delicious snacks of the week, for example, was a simple habanero and lime roasted almond.
Even more impressive in its versatility was the sweet side, where there was seemingly no end to the ways almonds could be utilized. We ate almond-flour-based cookies and biscuits from Paleo Works, almond-butter-based bars courtesy of MinusCal and Le Bar, almond chocolates at Colt's Chocolates and ice cream from Jeni's Splendid Ice Creams, breakfast pastries and lattes prepared by chef Lisa Marie White, even prepackaged milks from Juice Nashville and one incredible almond cocktail from chef John Stephenson at his new restaurant, Hathorne. Whether serving as a replacement for traditional ingredients like dairy milk and flour or acting as the star of a dish, almonds were transformed into delicious, (mostly) healthy treats.
While everything was as delicious as it was interesting, a few dishes stood out among the rest for their fascinating use of almonds. Paleo Works' almond-flour cookies and biscuits were born more out of necessity than anything. Owners Brian and Lisa Perry, longtime members of the CrossFit community, began making and, ultimately, selling their paleo-friendly meals to members of their already-health-conscious community to great acclaim. While you'd never mistake the cookies and biscuits for their flour-made cousins, the resulting muffin-like texture and chewiness made for excellent bites in their own right.
Ditto for the almond milks at the Nashville Market's Fountain of Juice, of which many were sampled. While you'd never mistake these drinks for a classic dairy milk, the flavors achieved with the almond milks—from sweet chocolate and vanilla to those spiced with chai and turmeric and even activated charcoal—were refreshingly light and tasty.
On the savory side, chef Brian Riggenbach's (a former champion of Food Network's cooking competition Chopped) almond hummus and mole sauce were velvety smooth and fantastically nutty in flavor, while the almond puree from chef Tom Eckert's braised lamb was packed with spice and flavor. At Butcher & Bee, chef Bryan Lee Weaver's almond pesto was a crowd favorite topped over turnip faux pasta. These dishes proved that almond's uses in savory dishes go well beyond that of a simple garnish; almond can be turned into just about anything, and chefs in Nashville and beyond are taking it upon themselves to do just that.
Of course, eating wasn't the only thing we did during our time in Nashville (though—and this is far from a complaint—at times it felt like it was). While sampling our smorgasbord of almond-y goodness, we also learned what actions those responsible for providing those almonds are taking to continue to provide them responsibly and sustainably. 
Harbinder Maan, associate director, trade marketing and stewardship for the Almond Board of California, gave an insightful presentation on some of the initiatives the Almond Board and the growers it represents are undertaking to ensure the long-term viability of their precious crop. The Board, which describes its mission as "expand[ing] global consumption of California almonds through leadership in strategic market development, innovative research and accelerated adoption of industry best practices," has put its money where its mouth is.
Maan described the goals of the Board, which include reducing water usage and dust production during harvest as well as helping maintain the honeybee population. In fact, the Almond Board of California has funded more honeybee research than any other crop group—more than 100 projects since 1995.
In addition to continuing to fund research aiding the honeybee population, Maan discussed the most recent goals laid forth by the Board, which include, by the year 2025:
Further reducing the amount of water used to grow a pound of almonds by 20 percent after already reducing that amount by 33 percent over the past two decades

Achieving zero waste in almond orchards by turning byproducts like hulls and shells into usable products

 Reducing dust created during harvest by 50 percent
While Maan noted that these goals are lofty, she also noted that was precisely why they were chosen. With California susceptible to drought, getting "more crop per drop" is essential. From the Board's 2018 sustainability report:
"In addition to funding water research—totaling 210 projects to date—[Almond Board of California] and irrigation experts have developed the Almond Irrigation Improvement Continuum. Supported by dedicated [Almond Board] staff, the Continuum outlines a path to improvement for every almond grower … providing research-based guidelines for optimizing irrigation precision and conserving water."
Achieving zero waste during the harvesting of almonds sounds like an impossible goal, but the industry is getting creative in this regard. During her presentation, Maan told us, "For so long the growers have been using the shells and the hulls for things like cattle feed and bedding for the poultry industry, but now it's about looking at what other things can be done. How can we get to zero waste? We've done research into how we can do something with the hulls and shells. [Researchers] have created beer."
Expanding on that exciting new product possibility, Maan said, "The sugars in the [almond] shells are pretty good. It's about extracting the sugars from the shells to be able to ferment. They've got samples of almond beer, so now it's just about being able to scale it up."
It was also noted that at the previous year's Institute of Food Technologists conference, "there was a lot of interest" in the potential for almond-shell beer and alcohols.
The Almond Board's culinary tour was equal parts sweet and savory, entertaining and informative. Many thanks are due to the Almond Board of California—especially Harbinder Maan—as well as Porter Novelli's Kate Johnston and Julia Hannon, local guide Erin Byers Murray and photographer Phillip Fryman for putting together and documenting such an amazing trip.
Subscribe and receive the latest insights on the healthy food and beverage industry.
Join 47,000+ members. Yes, it's completely free.
You May Also Like
---